Combining gastronomic experiences with earthy interiors, Marbella restaurant, Ta-Kumi, is a place to enjoy a fusion of flavours; talented chefs Toshio Tsutsui and Álvaro Arbeloa delighting diners with an ambience of distinction and originality.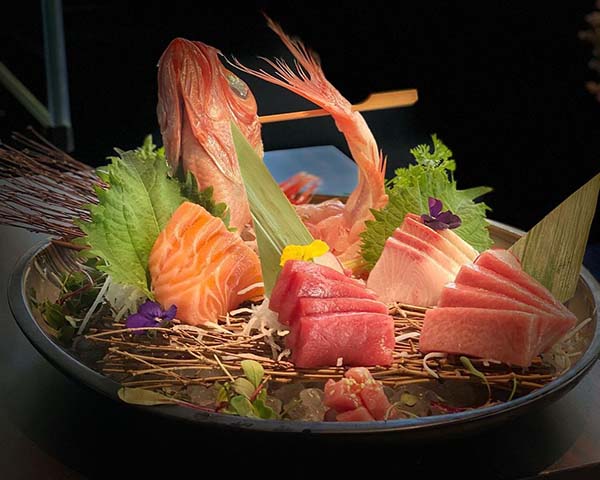 Meaning 'artisan' in Japanese, the word 'Takumi' signifies the union between the chefs, who are renowned for creating some of the best Japanese food in Spain with the aid of their experienced team. From tartar and tataki to sashimi and nigiri, the presentation is simple and adhering to Japanese traditions; allowing the exquisite taste of the top-notch produce to take centre stage.
When designing the latest restaurant, Paco Lago Interioriza decided to complement what comes out of the kitchen rather than overshadow them, opting for the use of wood, elements of exposed concrete flooring, and a neutral colour palette; it all completed with a smattering of Japanese inscriptions throughout the open and airy space.
A former terrace is now fully integrated into the restaurant, the wraparound structure with large windows continuing to give diners the 'open air' feeling whilst being fully protected from the Costa del Sol's famed rays. Close to Marbella Old Town, this upmarket eatery—the sister restaurant to Ta-Kumi over in Malaga—is the complete experience. Much more than simply gastronomy, a few hours here is a holistic experience of calm and good times.
@pacolagointerioriza
@takumirestaurante