This is a story about a rare find deep in the Spanish region of Navarre: we're on the outskirts of Pamplona (Iruña in Basque), where you'll find the architectural treat that is Hotel Muga de Beloso.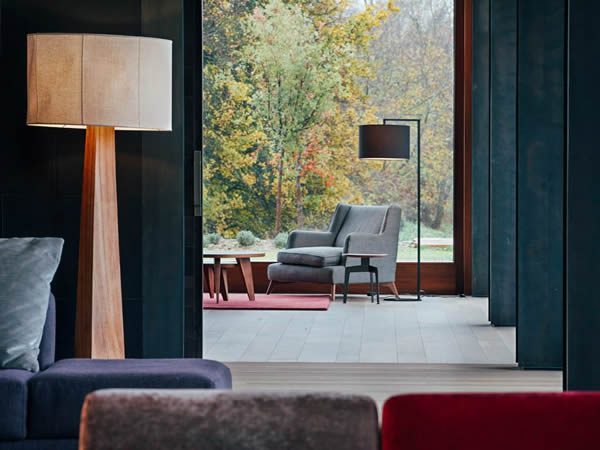 Designed by Luis Tena Nunez, Javier Eraso Zulategui, and Laura Menendez Jimenez, this industrial museum-like hotel — with its sharp lines and matt black exterior — is easy to spot among its green surroundings.
We checked into our Executive Suite on a chilly December day and were not disappointed. Not one iota. Handed a glass of cava on arrival, the check-in process involves taking a scan of our fingerprint. The hi-tech process belies the back-to-nature locale, but will surely dramatically reduce the amount of lost keycards. The large terrace captures the imagination as we step into our suite. Sweeping views of the mountainous Navarra countryside, it feels a million miles away from the city life we have sought to escape.
The reality? The Muga de Beloso (part of the AlmaHotels brand) is less than 2km from Pamplona's historical centre. Step out onto that expansive terrace, suck in the fresh air. Listen. Silence. Don't enjoy the tranquility too much, there's plenty going on inside.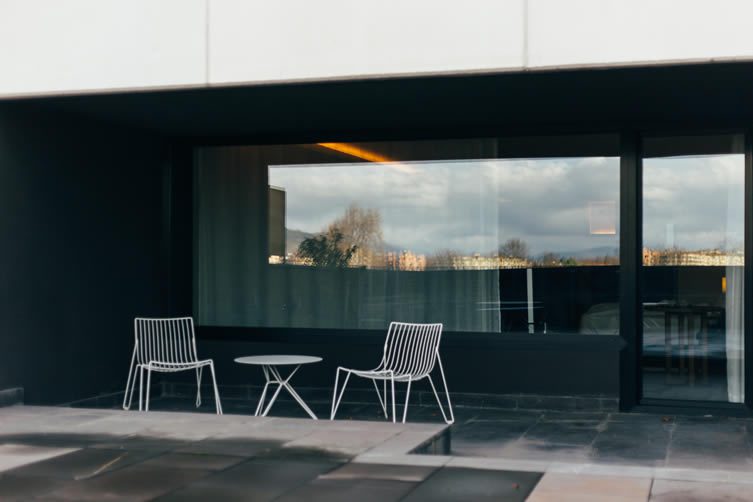 Minimalist with bleached wood and handsome lounge chairs; two flat screen tellies; a bed that rewrites the rulebook on comfort; complimentary mini-bar; contemporary artworks; sleek, sleek bathroom. In fact, that bathroom is a hotel room in itself — double basins, a bathtub to lose yourself in, separate monsoon shower and Malin + Goetz products. Towels and robes that look and feel brand-new tempt, but they must wait.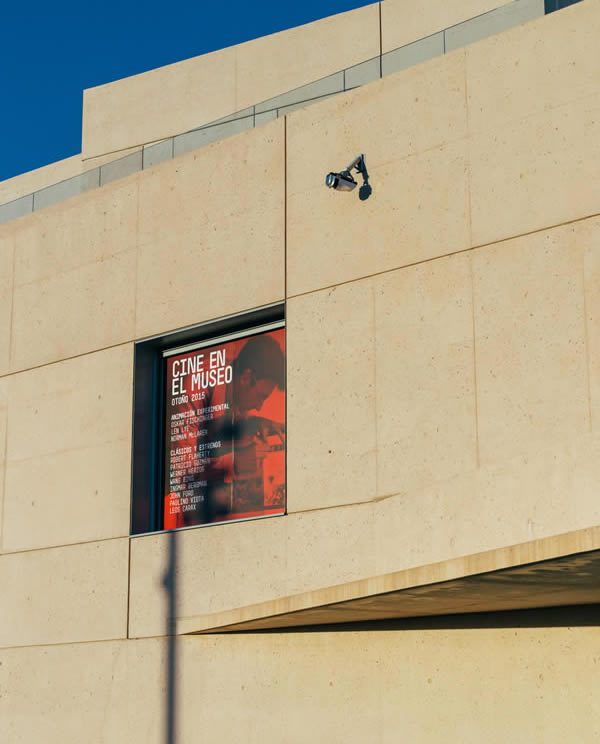 The city itself takes no more than 15 minutes along an uphill road with staggering vistas — a fortress-city, Pamplona has an old-town with plazas that ooze grandeur; much of it remaining the same since Ernest Hemingway wrote The Sun Also Rises.
If you're familiar with that book, or its subject matter, you'll know why over 100 protestors from the Anima Naturalis organisation tipped buckets of deep red liquid over themselves here early this July, and that is all that remains to be said on the matter.
Besides, Pamplona has so much more to it than casual onlookers could imagine. Museo Universidad de Navarra is a brand new gallery designed by reputed architect Rafael Moneo, and looks to do what the Guggenheim did for Bilbao; works from Rothko, Tàpies, and Picasso scattered among a brooding, pensive space that celebrates an unexpected arm to the city's tourist offerings.
More familiar to guidebooks, though, is food. Specifically pintxos.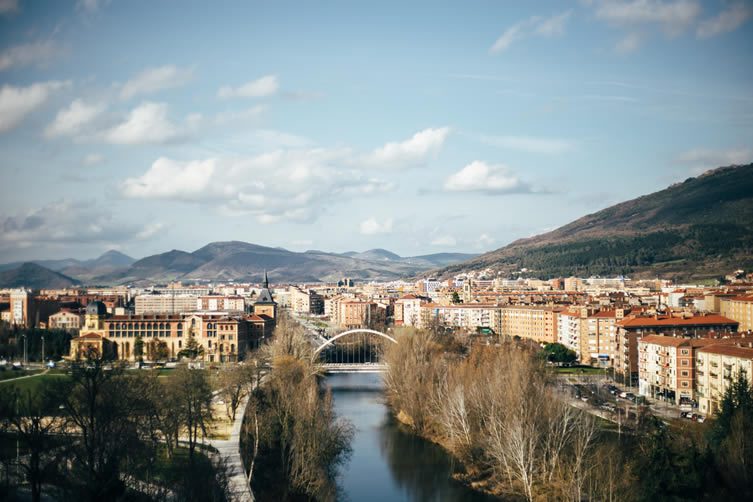 Storied Hemingway favourite Café Iruña, the revered Bar Gaucho, or simply bar-hopping asking for each establishment's speciality; it's late afternoon on a Sunday so we do our best — pintxos, copa, pintxos, copa. When the cold air gets too much, we head back to our sanctuary.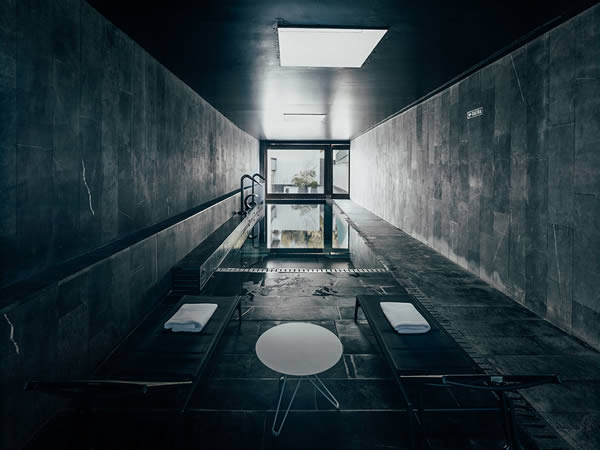 Full from too much early evening indulgence, we skip dinner in La Ribera, the hotel's restaurant that serves classic regional fare, and instead opt for a tipple in the bar; a library-style lounge filled with sofas, books and magazines. We do venture down for breakfast the following morning, however, enjoying a mini-buffet of local cheeses, meats, bread, and pastries before ordering scrambled eggs off the made-to-order menu.
An intimate spa area with moody slate pool is the perfect spot to wash away your sins, before a stroll in the plentiful grounds or perusing art and installations throughout the hotel. The mountainous countryside always in view, the lure of Pamplona's food and culture an amble away; for those who want to escape the city but can't quite give up all its trappings, the Muga de Beloso takes some beating.