Steering away from traditional thinking in hospitality—instead allowing guests to curate their own ideal of the perfect stay—Rotterdam's Hotel Unplugged connects the next generation of travellers; those looking to "Plug-in to a hotel, to feel Unplugged" by opting for community and experience over space and status.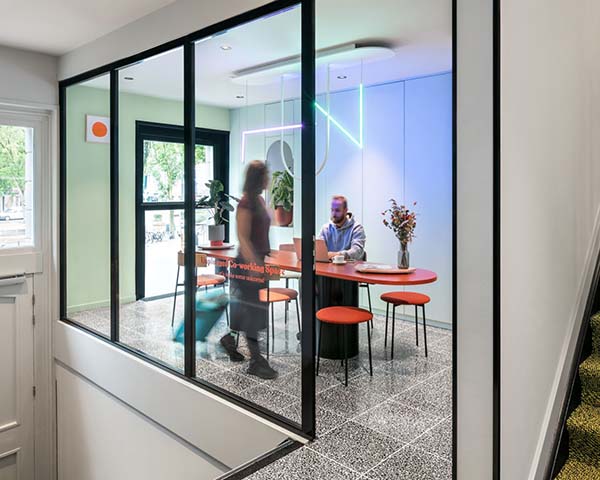 Designed by Amsterdam boutique studio, The Invisible Party (who also recently had their creative hands all over the The Student Hotel in Delft), the concept appeals to guests seeking sanctuaries to disconnect, their lives often busy and traditionally involving extensive travel; those travellers looking for inspiring yet functional and comfortable accommodation.
Seeking to rewrite the rules and to think outside of the box, creative director and The Invisible Party founder, Vivian van Schagen, explains: "Thanks to the team's imaginative approach, adaptive thinking and practical design, the design studio was able to optimise the use of the long and narrow spaces of almost all 28 rooms. And that resulted in surprising and exciting creations."
Ranging from 14 to 25 square metres, rooms have everything you need and nothing you don't. Eliminating the space you won't use, rooms feature the essentials: extra-large cinema beds with ecological sheets, smartphone-controlled technology, and Malin + Goetz amenities. Entering the room through the bathroom, beds enjoy a prime spot by the window, and typically function as a workspace and place to relax in front of the television. Spaces feature a colour palette of pistachio and lavender alternated with rust and black; colours designed to calm and unwind.
Set over five floors and boasting ample space to cowork and plan next steps over a coffee, Hotel Unplugged sits at ease in a city as progressive and creative as Rotterdam.
@unpluggedhotels
@theinvisibleparty