Everyone has been to Amsterdam in their youth – been there, done that, and bought the dodgy t-shirt. It's a great city, but no matter how culturally enlightening one's experience might have been, no matter how many museums and galleries visited, canals navigated, or important landmarks explored, there's no getting away from the crowds who flock there for purely hedonistic reasons.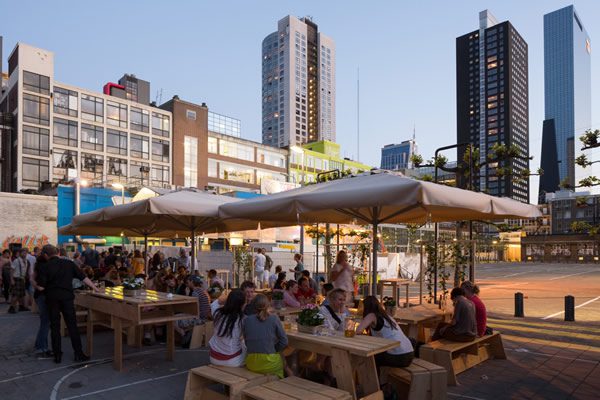 Rotterdam, on the other hand, is a grown-up destination, and arguably much more representative of what The Netherlands is all about. It was high time We Heart got better acquainted with the place, and so packed our bags and got ourselves a seat on the very next P&O ferry to Rotterdam.
We were keen to see a different side to The Netherlands, away from the dizzying tourist throngs and the even more dizzying coffee shops. Bombed to smithereens in World War Two, what Rotterdam lacks in heritage it more than makes up for in modern design, having been rebuilt with oodles of flair and imagination. The city is now famed as a centre for architecture and design, and the reputation is evidently well deserved. Here's our guide to The Netherlands' second biggest city.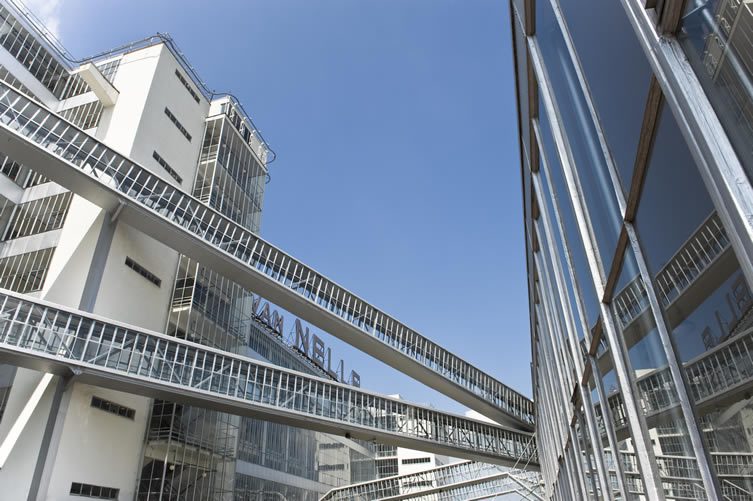 If you want to do the sightseeing thing with the rest of Rotterdam's visitors, there's loads to point a camera at. Among the most best photo opportunities are the 800 metre Erasmus Bridge connecting the north and south parts of the city, the towering Euromast building, and the charmingly picturesque Delfshaven.
Special attention should be paid to De Van Nelle Fabriek a former factory — and now UNESCO World Heritage Site — that Le Corbusier called "the most beautiful spectacle of the modern age" in 1932. Then there's MVRDV's staggering Market Hall … we could spend all day ticking off contemporary architectural gems.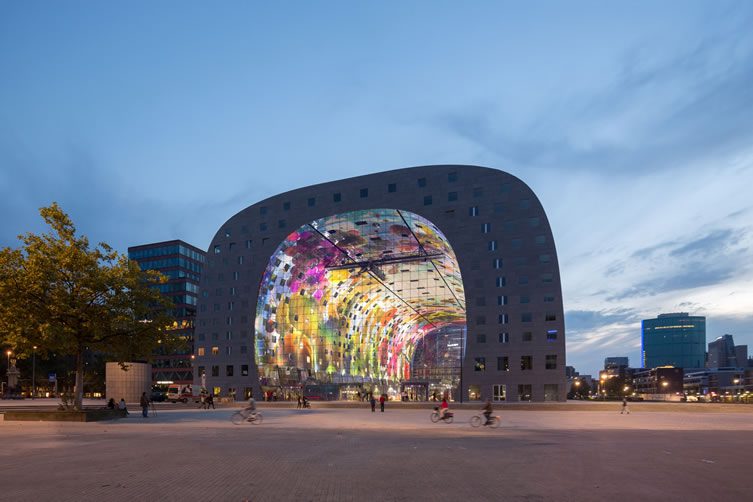 Aside from these architectural landmarks, there is literally truckloads more in Rotterdam worth seeing. For starters, there's the annual 12-day International Film Festival Rotterdam in late January, art festivals (Art Rotterdam and Kunst in het Witte de Withkwartier, for example) and a host of great galleries — add Kunsthal (which is currently hosting the excellent Keith Haring exhibition The Political Line) and the Witte de With Center for Contemporary Art to your itinerary, and allocate plenty of time for the five million images in the collection of the Netherlands Fotomuseum.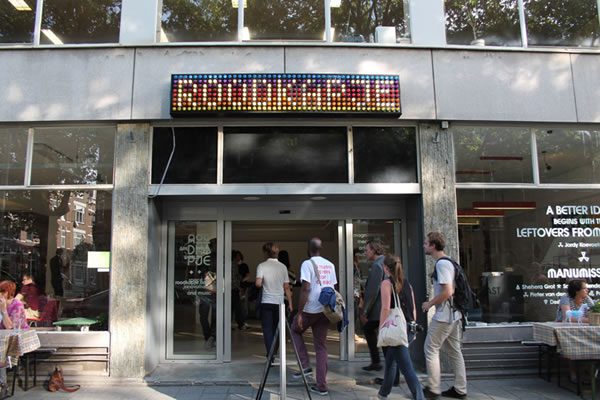 You should also make a point of taking a stroll around the lovely Museumpark; as well as venues such as the city's natural history museum, the space is home to several superb outdoor public artworks. Our top tip from the locals is a gallery/bar/restaurant/shop called Roodkapje (De Witte de Withstraat), but don't tell everyone! The neighbouring contemporary art gallery TENT is also well worth stopping by.
When it's time to take a breather, Rotterdam has an abundance of cafés to restore your energy levels. Lokaal Espresso Bar, tucked away under a railway line of the pre-war train station on Raampoortstraat, is one of our favourites. Urban Espresso Bar East on Botersloot does a mean cup of coffee too, and the venue also hosts the Suburban Video Lounge screening video artworks. Consider also Hopper (Schiedamse Vest), Caffè Booon (Proveniersstraat) and the arty, offbeat Posse Espressobar at the fabulous Fenix ​​Food Factory (Veerlaan) for a brew.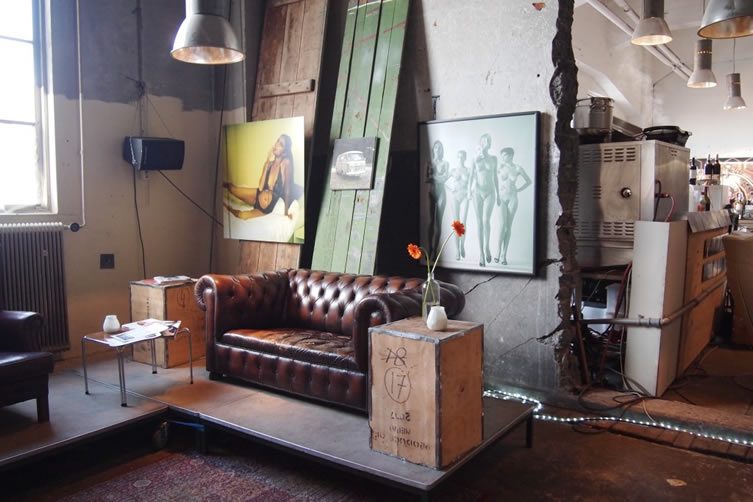 With a passion for fries bordering on a national obsession, it's a wonder the Dutch can get their trousers buttoned up in the morning. While we haven't learned the secret of their improbably slim waistlines, we do know where to get some of the best fries in Rotterdam.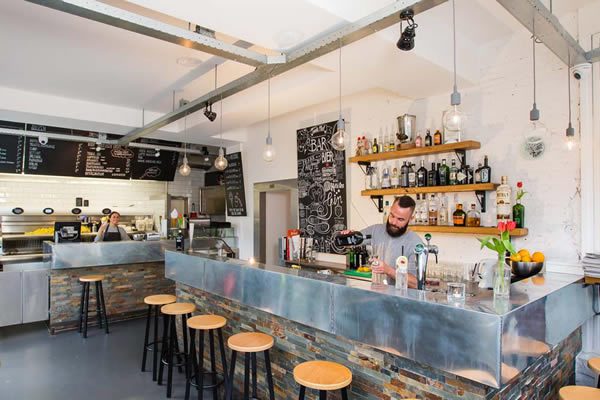 First stop on our tour of top fries spots is Pomms' (Coolsingel), which uses organic produce from Dutch farms and environmentally-friendly packaging. Hipster's choice Tante Nel (Pannekoekstraat) has a nice boozy bar to help wash their fries down, while Spirit (Mariniersweg) is the go-to choice for vegetarian fries fans.
If that's just not enough carbs already, De Pasta Kantine (also on Pannekoekstraat) has further fuel for your fire, and for diners looking for somewhere special, book a table at Restaurant Fitzgerald (Gelderseplein). On a more informal note, early summer visitors to Rotterdam must be sure to pack their appetites, as that's when the touring Food Truck Festival pulls into town.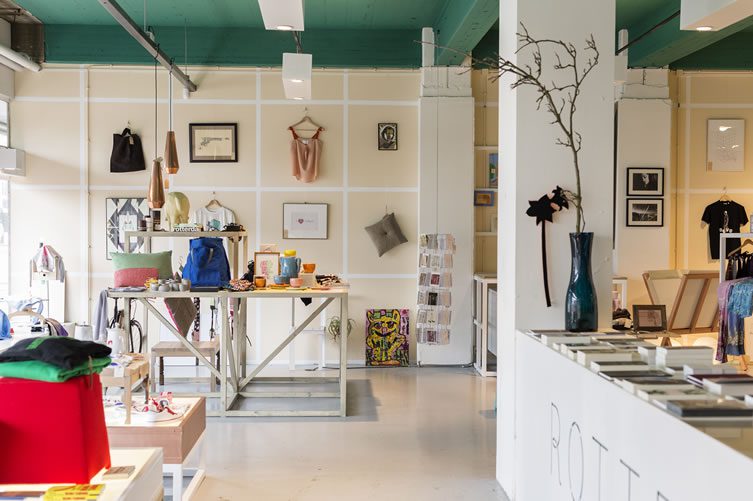 With batteries recharged, it's time for some serious shopping. Our first port of call has to be Alexandre and Anibal Furtado's brilliant Damage Playground (Hillelaan), which is as much a gallery for fashion as it is a retail space. On then to Swan Market (Hendrik de Keyserstraat) for hours wandering though an open-air wonderland of lifestyle goodies, before paying a visit to one of two splendid design stores: GROOS (Schiekade) or Keet (Oppert) to pick up a few natty design bits to take home.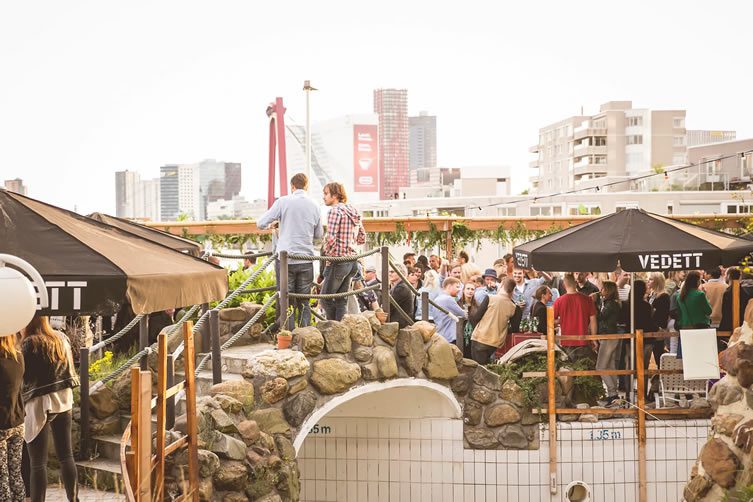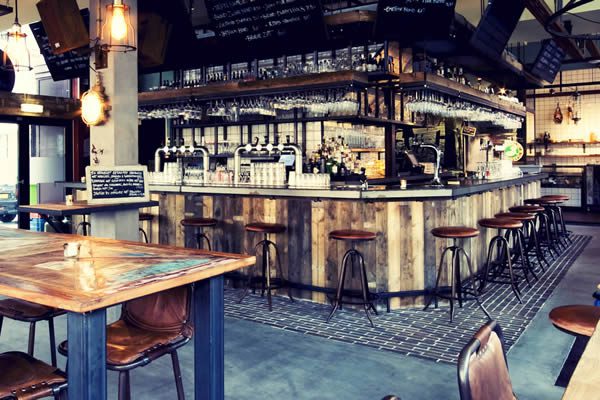 Although Rotterdam is less of a party city than Amsterdam (where isn't?), there's still plenty happening when the it's time to let your hair down. Aloha Bar (Maasboulevard) is one of our recommended hangouts, as it conjures a wonderful tropical vibe and boasts a cool and quirky layout based in and around an old swimming pool.
The water is long gone, but there's plenty left in the canal on the other side of Aloha's relaxed deck area, so go easy on the cocktails. When the weather misbehaves (which, let's face it, can be par for the course in this part of the world), head for Bokaal (Nieuwemarkt) to sample some of the bar's more than 90 international beers from its cosy interior or under the heaters of its patio — where the barbecue rolls out in the summer months.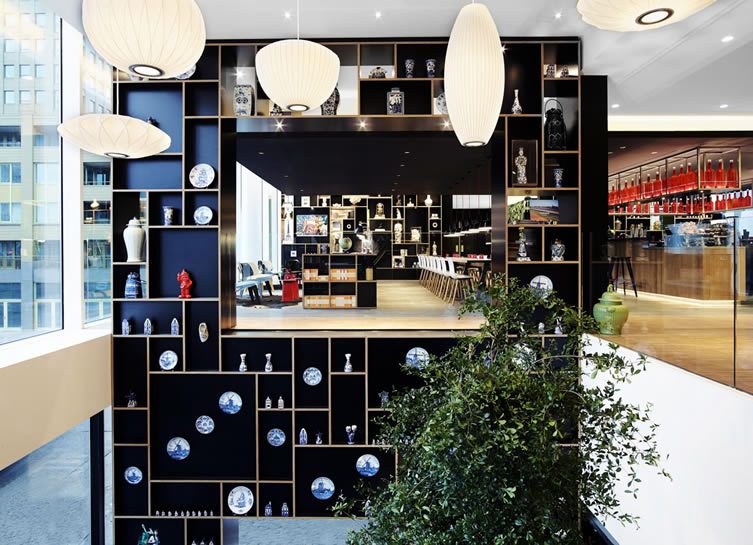 By now, you'll be just about ready for bed, and the good news is that Rotterdam is one of the best cities we've visited for design-led accommodation on a budget. Leading the way is citizenM (De Oude Haven), designed by concrete to their usual supremely high standards, and nhow Rotterdam (Wilhelminakade) is another great-looking hotel that has benefited from the considerable talents of renowned architect Rem Koolhaas.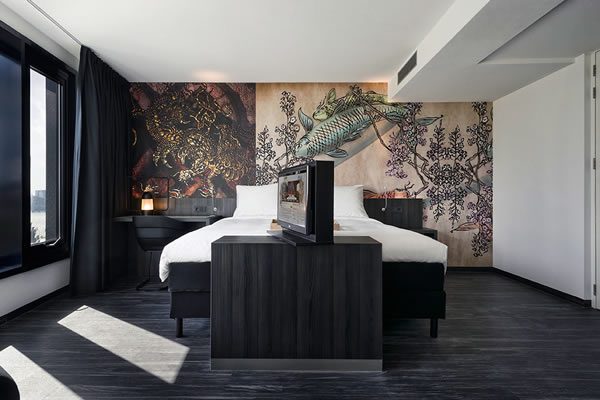 For the young, and the young at heart, there's The Social Hub. As well as renting rooms by the semester to students, you can bed down here for a short stay and a buzzing atmosphere is guaranteed. For those with a little more in the bank, we'd suggest Mainport. Mas Architecture and Feranhugo Interior Architecture have both excelled themselves with this hotel, and the central harbourside location is hard to beat.
Quite a trip, we think you'll agree. Savvy readers may want to follow in our footsteps before the secret of Rotterdam gets out. Bags of style and accessible on a budget, this is one city that should be on everybody's list of European getaway destinations.
This post was produced in collaboration with P&O Ferries, all opinions always remain those of We Heart entirely.