Studio Modijefsky garnered inspiration from the location and concept behind hotel cum digital community CityHub. The second property for the brand combines three buildings on Rotterdam's Witte de Withstraat, and as with the CityHub Amsterdam, travellers (focussing on Generation Y and those who desire to be connected at all times) will be familiar with the futuristic sleeping units, 24/7 connection, and spaces to hang out and do what needs doing when it needs doing.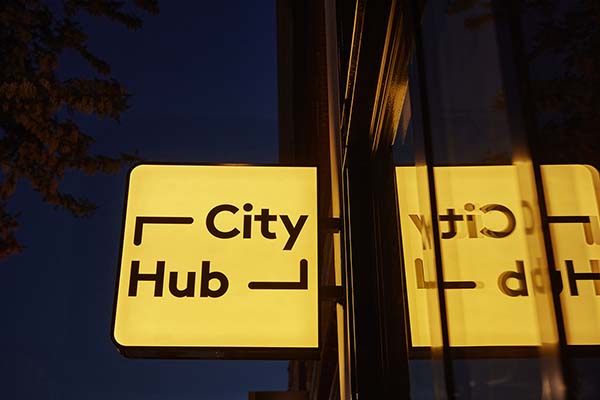 Preserving traces of the original walls and rough finishes, the Amsterdam-based design studio merged the three buildings with a material palette that allowed each one to retain its individuality and ambiance. As the intensity of colour changes from floor to floor, daylight creating a visual contrast, architectural interventions and furnishings weave throughout, uniting the contrasting spaces with a singular aesthetic.
At the digital check-in area, a white object or chandelier splits into several light lines that guides guests throughout the buildings, connecting all three buildings with elegant LED-induced shapes and lines. With ample-sized beds; lights that seem to change into a million different colours; superb WiFi; Bluetooth music streaming; bathrooms with all the amenities; and a buzzing communal space that brings Rotterdam street style indoors, CityHub Rotterdam is a welcome addition for connection-hungry travellers in this vibrantly creative city.