As an outsider in a big city, sometimes a sense of isolation and uncertainty can sneak up on you, seemingly from nowhere, and chill you to the core. It happened to Swiss filmmaker Edo Bertoglio in New York on a clear, cold afternoon decades ago between 5th and 34th Street. A sudden gust of bitter wind took hold of Bertoglio and his companion, the artist and designer Maripol, seizing them both with a fear borne of their precarious financial and professional situation, far from home, family and the security of the familiar. The pair headed for the Empire State Building's viewing deck to see the morning sun illuminate the city, reminding themselves why they should stick it out in what had, moments before, seemed an impossibly hostile place.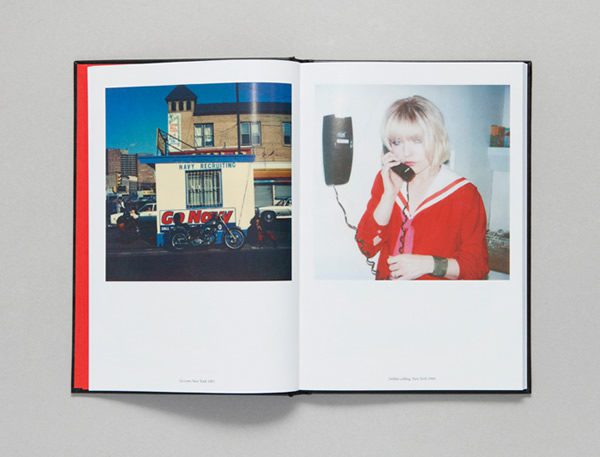 Maripol went on to find fame as a stylist, responsible for the immediately recognisable looks many stars including mid-80s Madonna, Grace Jones and Debbie Harry. She is also a highly collected Polaroid photographer – a field of artistic practice that Bertoglio shared a great interest in. Maripol as muse features in a new collection of the Swiss's Polaroid pictures – as do the pop icons she influenced. Bertoglio's camera went everywhere, accompanying him to parties and on holidays, and capturing, in the format's inimitable and immediate style, the art scene of New York in the late 1970s and '80s.
New York plays a central role in the images despite ostensibly acting as the backdrop, and its character is as vibrant and expressive as Bertoglio's subjects that pose for, cavort across, lounge before, or simply pass through his viewfinder. New York Polaroids 1976-1989 by Edo Beroglio is published by Yard Press.