In a year when nightclubs and the industry that surrounds them is in a more precarious position than ever before, the timing of Design Museum exhibition, Electronic: From Kraftwerk to The Chemical Brothers, is perhaps, more poignant then everl; guests invited to plug in and experience a club-like environment where lighting and video are synched to a specially curated soundtrack by Laurent Garnier and an entrancing CORE light installation by 1024 architecture.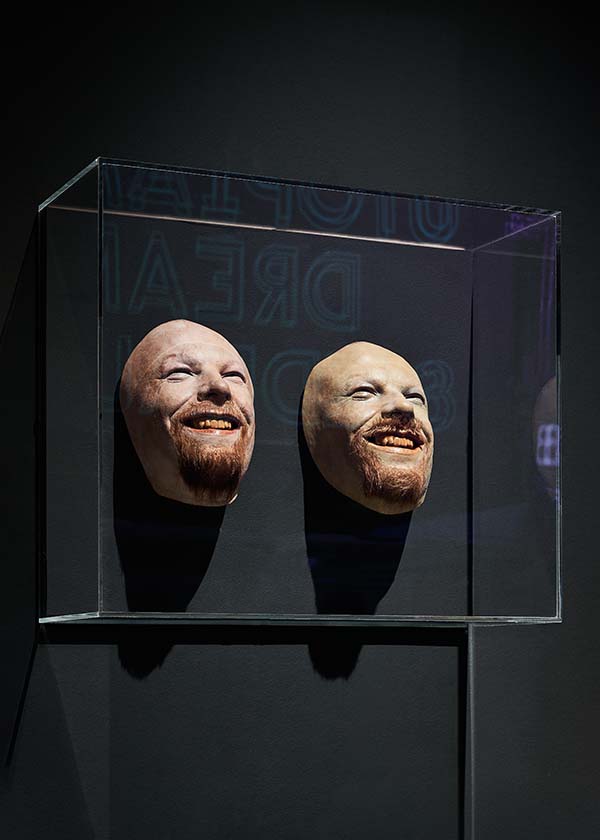 With new 'Safe and Sound' coronavirus measures in place—including the need to bring your own headphones—visitors to the London exhibition will discover how design, technology and innovation powered the many genres of electronic music through the work of visionaries that include the aforementioned Kraftwerk and The Chemical Brothers, along with Frankie Knuckles, Björk, Aphex Twin, Jean-Michel Jarre, and Jeff Mills.
Electronic's virtual ravers will travel to warehouses and dancefloors across the world in celebration of rave and club culture, and observe a sensory spectacle of The Chem's iconic live shows; creative studio Smith & Lyall having created a three-dimensional immersive experience inspired by the electronic duo's No Geography tour.
Divided into four sections—Man and Woman Machine, Dancefloor, Mix and Remix, and Utopian Dreams and Ideals—the show features some 400 items, beginning with a timeline of revolutionary instruments and innovators (such as acid godfather, the Roland TB-303) alongside other synthesisers, and Russian born composer Nikolai Obukhov's, Croix Sonore. Connecting electronic music to design, fashion and art, exhibition-goers will explore designs behind Tomato and Underworld; objects from the iconic Haçienda club; turn back time with large-scale images of rave culture by Andreas Gursky; enjoy fashion and graphic design from from Peter Saville and Charles Jeffrey for Loverboy; and other works from artists like Christian Marclay and Jeremy Deller.
Step back into a time when DJs had jobs and young people had lives, when hedonism was freedom, and one-and-all could dance together in ecstasy; Electronic: From Kraftwerk to The Chemical Brothers continues at the Design Museum until 14 February 2021.