You've probably heard: London's revered Design Museum has moved to Kensington High Street, an investment of £83m seeing the museum triple in size to 10,000sqm; and fulfilling its future role as the world's leading institution dedicated to contemporary design and architecture.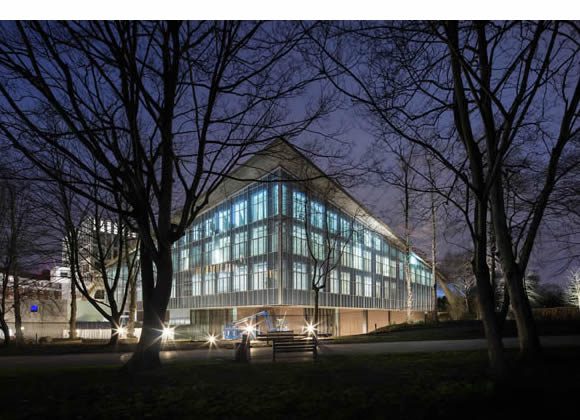 Designed by John Pawson (his first major public work) who in the past has worked with Ian Schrager on private projects, as well as the Sackler Crossing in Kew Gardens, the new Grade II*-listed building includes two major temporary gallery spaces, a free permanent collection display, a restaurant overlooking Holland Park, auditorium, studios, library, archive and new learning facilities.
It's now an impressive beast, and has been a complex renovation; bringing the post-war British architecture back to use, a task undertaken in collaboration with OMA and led by Reinier de Graaf, Allies and Morrison, Arup and Pawson. Original concrete floors were removed, the original façade replaced with a double glazed skin allowing more daylight and to better insulate the structure, and a new public plaza installed at the entrance. Inside the museum, the central atrium boasts striking views up to its iconic hyperbolic paraboloid roof and the space is easily navigated; its galleries, café, events space and shop arranged like an opencast mine around that startling atrium.
Italian terrazzo flooring is used throughout the basement and ground floors (where you'll find the two temporary galleries), transitioning to warm-toned Dinesen oak flooring and wall panels on the uppers. The museum's top floor is home to the new permanent collection display designed in collaboration with Morag Myerscough: Designer Maker User, which displays almost 1,000 objects viewed from the perspectives of designer, manufacturer and user, and — for the first time in history — will be free to visit.
Prescott & Conran are in charge of the catering, a ground floor coffee and juice counter serving brunch and snacks, whilst up on the top floor — with views over Holland Park — the museum's restaurant Parabola functions as a relaxed café by day, transforming into a more formal space by evening; and features a rolling programme of guest chefs.