Club culture as we know it today began with the emergence of nightclubs as spaces for experimentation with interior design, new media, and alternative lifestyles throughout the 1960s; from architect Charles Forberg's NYC counterculture venue The Electric Circus to the decadent Italian clubs it inspired such as Forte dei Marmi beach club Bamba Issa—its theme interior overhauled each summer by radical design outfit Gruppo UFO—and Florence's Space Electronic, its space-age interiors courtesy of collective Gruppo 9999.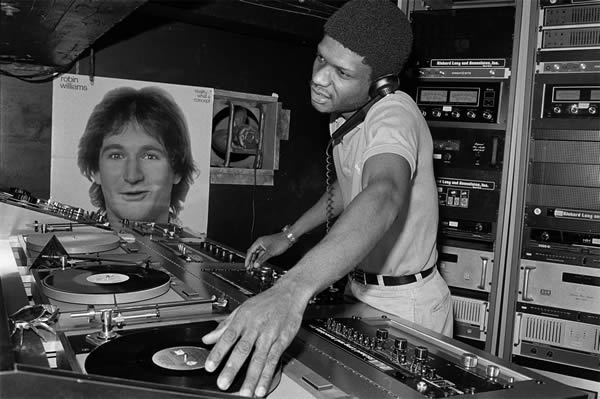 Opening this week at Weil am Rhein's Vitra Design Museum, Night Fever: Designing Club Culture 1960–Today marks a sequence of critical cultural zeitgeist where these epicentres of underground culture stand as pantheons of nocturnal frivolity; nightclubs presented as as spaces that merge architecture and interior design with sound, light, fashion, graphics, and visual arts in a contemporary Gesamtkunstwerk.
From the legendary Ian Schrager-founded, Andy Warhol-frequented Studio 54, to Area or Mudd Club—spaces where Keith Haring and Jean-Michel Basquiat forged their careers—and to Europe, where Manchester's Haçienda defined a generation and Berlin's Berghain stands as a modern sanctuary of alternative lifestyle, the exhibition follows a chronological concept with a music and light installation created specially by exhibition designer Konstantin Grcic and lighting designer Matthias Singer offering visitors the opportunity to experience all the many facets of nightclub design, from visual effects, to sounds and sensations.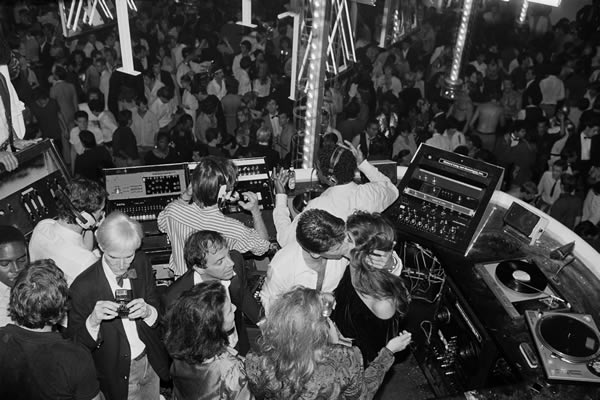 A vital journey through a world of glamour, anti-glamour, crossover and subcultures, Night Fever: Designing Club Culture 1960–Today presents a display of record covers that range from Peter Saville's designs for Factory Records to Grace Jones's Nightclubbing, alongside a collection of films and vintage photographs, posters, and flyers—contemporary works by photographers and artists such as Mark Leckey, Chen Wei, and Musa N. Nxumalo completing a multidisciplinary ramble through the significance of art and design in club culture and its music.
Presenting evidence that the nightclub is so much more than simply a music venue, the exhibition thoughtfully reveals how—for those in search of the night that never ends—club culture is an all encompassing immersive environment, a place for intense experiences, and spaces that intrinsically link cultural disciplines.
Showcasing work from talent like Keith Haring; Grace Jones; Ben Kelly; Miu Miu; OMA (Office for Metropolitan Architecture); Andy Warhol; Hasse Persson; Peter Saville; and Walter Van Beirendonck, Night Fever: Designing Club Culture 1960–Today runs at the Vitra Design Museum from 17 March—9 September.