Set over several floors of a repurposed townhouse designed by architect Jules Bilmeyer, Antwerp's newest hotspot, Luddites, is a place for people to take a break from the digital world; the singular blend of bookstore and wine bar offering a fine selection of English and Dutch books (the largest English language selection in the city) alongside a variety of exceptional wines.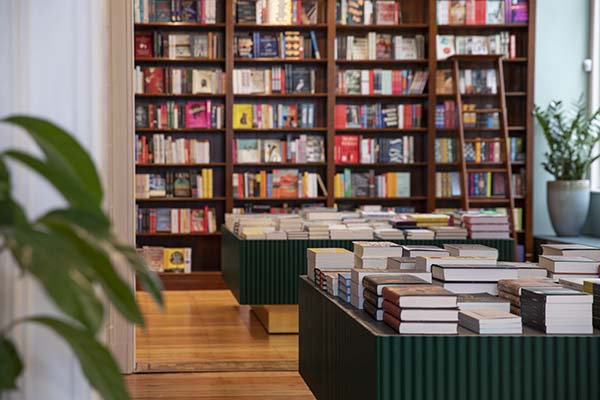 The passion project of founders and bibliophiles, Richard Bolte and Jorien Caers, Luddites (taken from the name of 'a person opposed to new technology or ways of working') is a safe haven for folk to escape the constant and frenetic buzz of online connection today; a place for those that way inclined to indulge themselves in literary titles within a stunning 1902 neoclassicist building.
With sections spanning travel, fashion, cooking, and wine (of course), the curated selection is thoughtful and expansive, and for those who enjoy a great but affordable tipple, the beautiful bar tucked away upstairs will make the Luddites experience all the more pleasant.
Located in the city's Hopland street, Luddites offers a respite from the craziness of the real world even if current events has put a hold on their planned events; board game nights and calligraphy classes now available later in the year. Enabling customers to travel back in time through publications and its antiquated setting, Luddites and its concept couldn't be more befitting of today.