"A micro-complex where a collective of guest rooms, restaurants, bars and social spaces are bound together by 'aimai'; a Japanese word roughly translating to vague or obscure, with entirely positive connotations," is the alluring description for new Tokyo venue, and Design Hotels member, K5. And alluring it is in reality, too.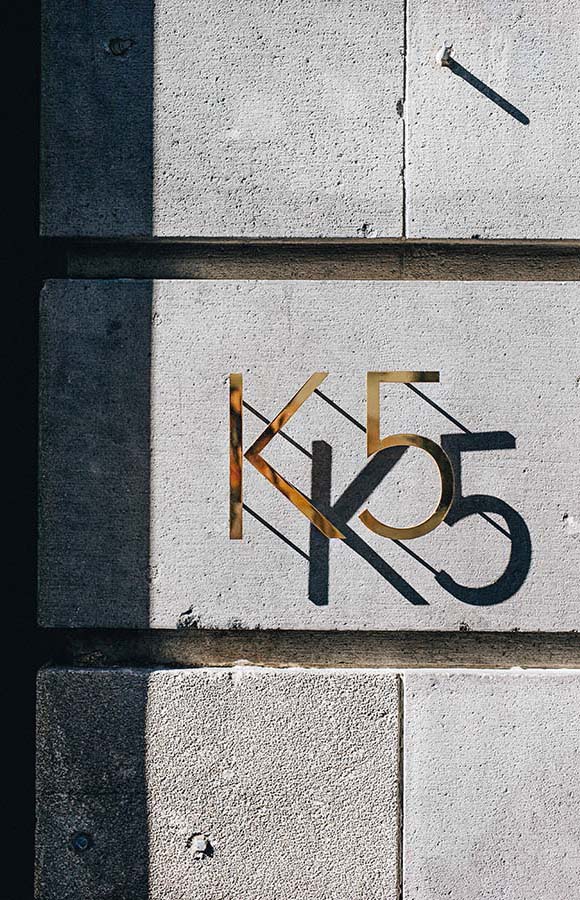 Located between the commercial district of Marunouchi and up-and-coming Eastern Tokyo, K5 houses 20 bedrooms in a four-storey building that dates back to the 1920s, with classical architecture typical of the area. Swedish architecture and design practice, Claesson Koivisto Rune, tackled the revamp with gusto, fully respecting the original features and, guided by that 'aimai', having created a series of spaces where unclear boundaries lend themselves to versatile areas that have the capacity to change character throughout the day.
The property's unique location was an influence in the lighting and colour scheme, Claesson Koivisto Rune incorporating passing car lights as a feature, and installing coloured glass in all windows to the back of the hotel; thus making kaleidoscopic light show through the hotel's corridors.
Down in the basement we find grandfathers of the New York beer scene, Brooklyn Brewery, who unveil their first taproom outside of their city; serving up a fine selection of craft beer and tacos. Meanwhile, Caveman—a spinoff of the hugely popular Tokyo restaurant, Kabi, led by chef Atsuki Kuroda—dishes up progressive Japanese cuisine; whilst Switch Coffee is the place to get your specialty coffee fix, framed by a space in which the hotel's abundance of greenery reaches a stunning peak. Not least due to the neighbouring in-house flower shop. Lastly, Ao is a salon cum library cum bar that crafts beautiful cocktails focussed upon tea and Chinese medicine.
A simple, high-quality hotel that appeals to the five senses and "coexists with nature in the city", K5 is not merely a hotel; it is a destination venue capable of catalysing the much-longed-for revamp of Tokyo's Financial District. Alluring and mysterious with real presence, K5 Tokyo is an inspired addition to the Japanese capital's hospitality scene.