Ari Seth Cohen began photographing and documenting the style of the older generation after the inspiration behind his project — beloved grandmother Bluma — passed away over eight years ago.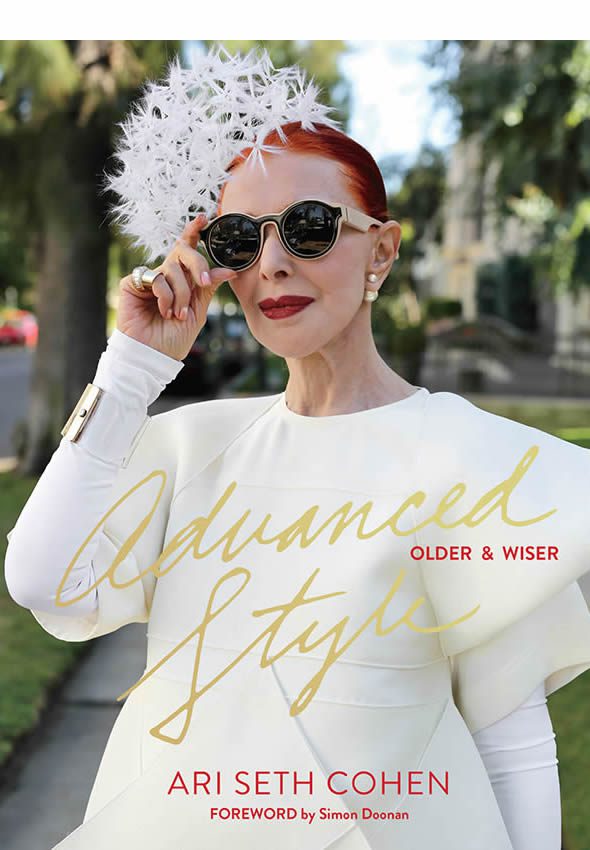 Cohen's first publication, Advanced Style (the name of the blog that got the whole passion project rolling), set the standard for glamour, fashion, and beauty, among the over-60s. In the years that've followed, the New York-based photographer has travelled the globe seeking out more inspirational and impeccably dressed ladies, who he has documented — alongside a selection of older gents — in his follow-up, Advanced Style: Older and Wiser.
With an eye for the most fabulously put-together folk, and a sincere approach to portraiture, Cohen has found that these gals and guys not only ooze senior chic, but are wise and creative; dishing out pearls of wisdom like 'never do when you can overdo', and 'don't ever stop playing'.
The uplifting publication, released by powerHouse Books, contains a powerful selection of photography accompanied by essays from some of the beautiful people featured; 95 year-old artist and performer Ilona Royce Smithkin contributes, as does 74 year-old actress and philanthropist Valerie Von Sobel, and Roberta Haze who, at 78, tells readers: 'my doctor advised me to have sex every day until I croak'. She's doing her best to follow his orders with her 'friend with benefits'.
In his introduction, Ari Seth Cohen says that he hopes we begin to view ageing differently, learn to respect our elders, and embrace our older years with the same joy and imagination as our childhood …
After all, age is but a number.
@AriSethCohen
@powerHouseBooks