One of the finest looking books you will have the pleasure of flicking through in quite some time, Brian Blomerth's Bicycle Day—a publication comprising 200 pages of pen-on-paper illustration with digital coloration, 48 with neon pantones—is the first graphic novel from Brooklyn-based illustrator and cartoonist Brian Blomerth; a veteran of the underground music and arts scene whose previous works have appeared in The New York Times and Bloomberg, numerous album covers and zines.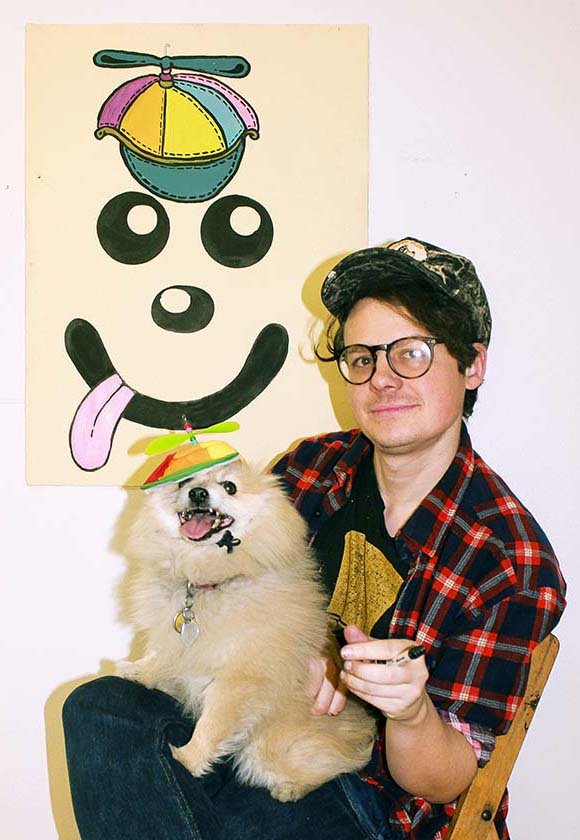 A remarkable, intensely visual unpacking of four pivotal days in the life of Swiss chemist Albert Hofmann, Brian Blomerth's brilliant Bicycle Day recounts the historical happening when Hofmann would embark on the world's first acid trip in April 1943; his ingesting and understanding of the psychedelic effects (which began to unfold on his bicycle journey home) of lysergic acid diethylamide illustrated in timelessly gritty, joyfully Technicolor comic book style.
A testament to mind expansion, the book—published by Anthology Editions—includes a foreword from Dennis McKenna, the American ethnopharmacologist and author who comments how "the book is a joy to behold: the artwork is stunning and about as psychedelic as it can be without actual pharmacological enhancement."
We Heart is in complete agreement with McKenna—and in real awe at how Blomerth guides viewers through the story of Hofmann's monumental discovery, the book chaotically winding through time with unimaginable scenarios incorporating Disneyesque characters in riots of collage, digital overlays and hand-drawn pen on paper; the intensity of Hofmann's psychedelic odyssey captured magically in mind-warping extravagance.
The book is filled with painstakingly-researched tidbits of information, and stars the artist's signature dog/human hybrid characters; the 200-page adventure combining the extraordinary true story of the discovery of LSD with Blomerth's comic timing and style.
As much an "experimental children's book" as it is a graphic novel, Brian Blomerth's Bicycle Day is an epic example of an artist at the top of his game; a bracingly fun, visual explosion of intense creativity that wraps around the unforgettable story of the psychedelic pioneer's seminal discovery.