Although difficult to pinpoint exactly, the mid-century modern design phenomena began around 1933; inspired in large by the epoch-making Bauhaus movement. Continuing until around 1965, designers such as Charles and Ray Eames, Arne Jacobsen and George Nelson would create pieces of furniture that later became synonymous with the movement and its influence on future design trends.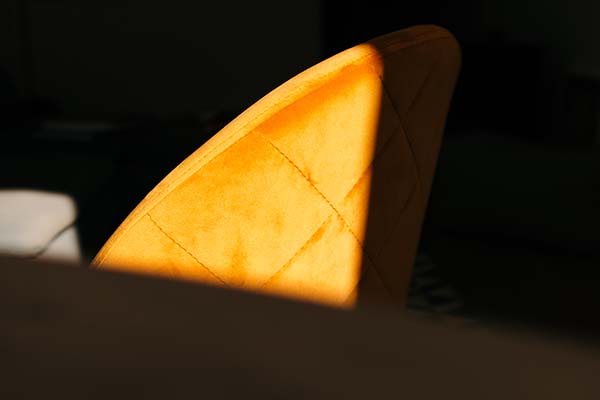 With subtle curves, clean lines and use of non-traditional materials, the stylish and functional furniture characteristic of mid-century modern is understated and unfussy, making it a popular choice among those with a minimal aesthetic; especially in open plan spaces and city living. With plastic and marble chosen over wood, the use of bold colours, and a graphic use of black and white, the pieces—and modern versions inspired by their form—became hugely popular with design houses such as Herman Miller and Knoll, helping aficionados to push the boundaries of design and build a better-looking world around them.
With over 3.2 million publications, the Instagram hashtag #midcenturymodern pulls up a colourful and inspiring array of interior design images, architecture, furniture and even cars; from pastel sideboards to geometric tables and houses that boast those indoor-outdoor living concepts, swimming pools and rubble-stone fireplaces, the golden age of architecture most closely connected to the West Coast of America—but found world over—still dominate in the style stakes of today.
Those wanting to furnish their homes with mid-century modern furniture should not only understand the features synonymous with the style and how it will function in their space, but choose a retailer with passion, a team who are keen to create pieces that will last long after other trends have been and gone. Combining a love for colour and iconic mid-century designs, Cult Furniture create modern design pieces and timeless classics; a team of 100 designing furniture from lamps to tables and sofas, each piece accessible to all and bang-on trend.
Having moved recently to a stark white open-plan apartment, and having begun filling it with colourful furniture, we required a dining room table that helped to tone down the space and add a sense of sophistication. Having come across the Maria Round Marble Dining Table, it was immediately the product for us.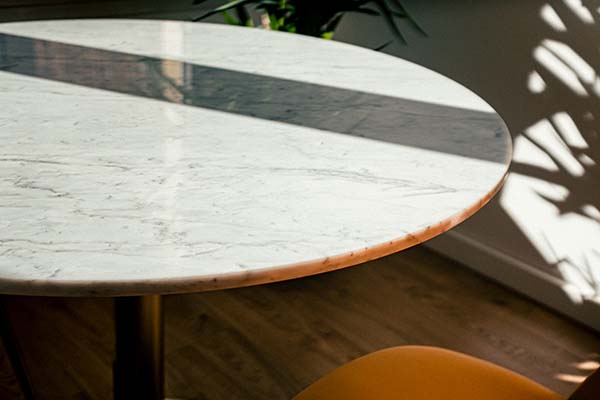 With a brushed-brass base and single table leg that leads to a luxury white marble table top measuring 1.5cm thick, the table invokes a sense of old-world decadence; an eye-catching piece that suits the modern home, as much a centrepiece as it is functional product. With a diameter of 90cm, it comfortably fits four people without taking much space at all, something of utmost importance to city dwellers and urban design lovers.
To accompany the table and offset the tones of white, blue, and splashes of pink that dominate our apartment, we opted for mustard coloured chairs, the Heather Velvet Upholstered Chair—inspired by Gubi's iconic Beetle Dining Chair—as alluring as it is supremely comfortable thanks to its curved back and sumptuous velvet fabric. Available in a range of colours, these timeless chairs would—and do—look as good in a restaurant as they do your home; guaranteed to garner compliments from friends and family with a keen eye for detail.
With ageless designs and high-quality materials keeping the trend alive, mid-century modern is as fresh for the 21st as it was the 20th century. With brands such as Cult Furniture embracing the aesthetic blueprint, design connoisseurs will continue looking back to look forward. Affordable, high-quality and flawlessly designed, Cult's considered approach can transform any space, no matter the size or style. Allow the considered design brand to inspire you today.