As those of us in the Northern Hemisphere enter the third and final month of meteorological winter, there are tiny differences in temperature and light. Although they may not be much, they're enough to have us looking forward to springtime; the blooming of flowers, spurting plant growth, and longer days.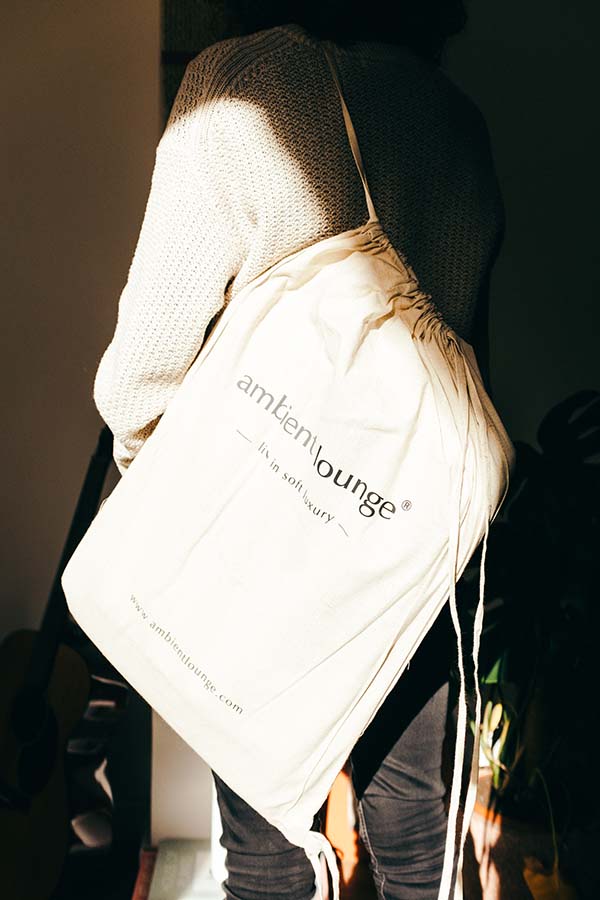 That said, this year is one of those years when February kindly gifts us another day. And much like the flowers and plants that come alive in spring, us humans tend to 'sit out' this short month; hibernating indoors until we begin to feel at least a little warmth on our bones.
Whether snugly seeing out the remainder of the winter or enjoying the longer days outdoors, Ambient Lounge's first foray into the home accessories world delivers a hygge-sized slice of cosiness; the Australian contemporary interior design brand adding a range of lush luxury throws to their range of famously comfortable bean bag furniture.
Not only feeling and looking great draped over you, Ambient Lounge's beautiful throws add a distinctly designer touch to bedding, sofas and outdoor furniture. Packaged in a recyclable canvas bag (versatile enough to be used as a gym bag, shopping bag, laundry bag, to separate shoes, take to the beach and much more), these opulent throws—one made from 70% Australian Wool and 30% Viscose; the other 50% Cashmere and 50% Australian Wool—will quickly become your favourite blanket, the friend to see you through the winter nights reclining on the sofa, before transitioning to balcony, terrace, or park come spring.
When unfolded, each throw measures 130cm x 170; the perfect size for snuggling under when binging on Netflix, or for making a statement piece on your bed. Available in Deep Grey, the Merino Australian wool throw envelopes the body, a blissfully soft piece that has a comforting feel and elegant drape. The neutral colour has been designed to complement any room, lending your living space a five-star appeal.
With tones of light grey, the Cashmere Deluxe Throw is next level comfortable, the soft and cosy cashmere and wool blend appearing to store some body heat when warm, releasing it when cold; keeping you at the perfect temperature when draped within it. Crafted from two of the world's finest woollen yarns, the sheer luxury of this throw needs to be felt to be believed, and is well worth the additional £69 price tag.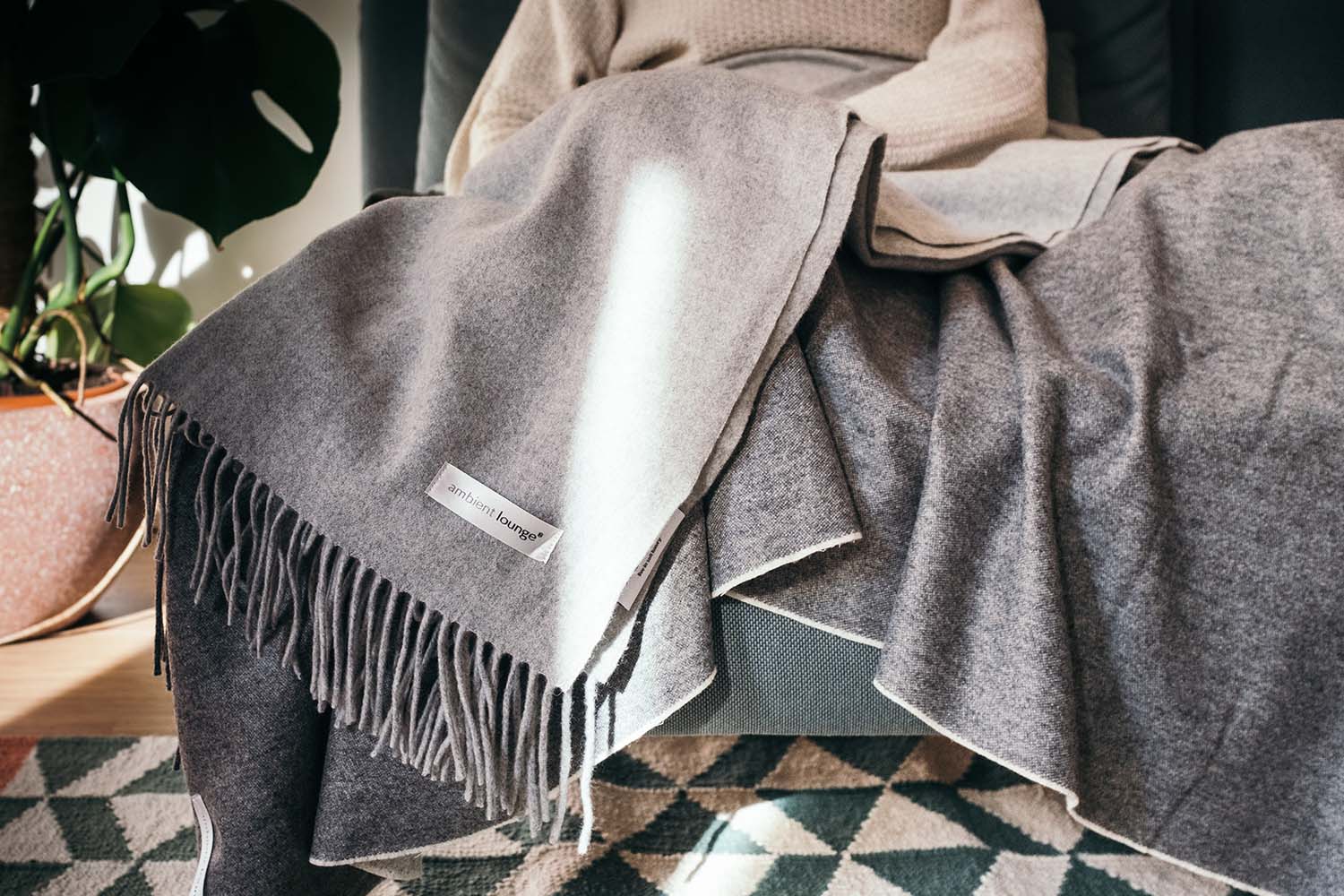 From beginnings shaping the future of living room and outdoor furniture, Ambient Lounge founder Grant Morris and his creative design team changed perceptions of the bean bag forever, before going onto create innovative modular furniture sets and collaborating with brands and hotels the world over to revolutionise how we're seated at outdoor cinema, pop-up events, swimming pools and more. Continuing their evolution, these snug additions see the brand confirming its position as a leader in the world of interiors and comfort.
With more colours to be added to the range, and a foray into what have to be some of the cutest pet beds we've laid eyes on in a longtime, it looks like we'll be seeing a lot more from this Melbourne-founded company. As the nights remain cold and the urge for cosiness continues to compel, we'll be watching Ambient Lounge's next moves from within a heavenly cocoon of rich Australian wool and decadent cashmere.