Surrounded by The Wanås Foundation sculpture park, Wanås Restaurant Hotel is a destination for design, art, and architecture fanatics. Located in an 18th century building on the Wanås Estate in Skåne, Sweden, the mesmeric hotel features 11 rooms that combine contemporary Nordic design with mid-century classics and oodles of art.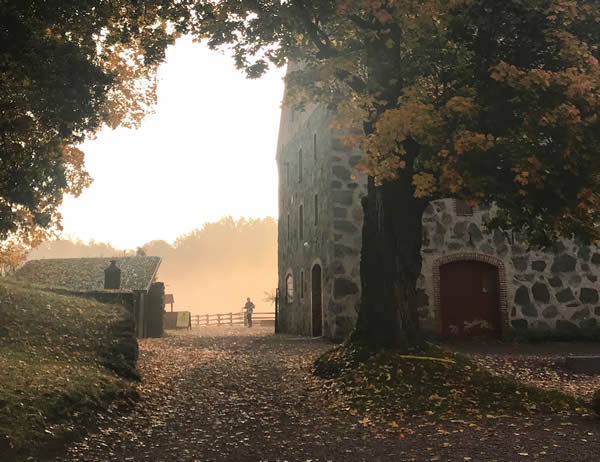 Small, intimate and personable, sustainability is key throughout the hotel and restaurant, the former sourcing materials to produce furniture and the property's stunning oak floors; the latter looking to the estate's forest to forage mushrooms, grow vegetables, and produce dairy and meat at its organic farm. A seasonal menu dependent upon availability pairs its zero-mile farm-to-table produce with that of small-scale artisanal producers from the immediate area.
Behind the almost metre thick walls of the imposing Wanås hotel, contemporary art hangs on the walls, whilst the lobby—complete with regal fire place—is an inviting spot to plan explorations around the sculpture park (The Wanås Konst Center for Art and Education was established in 1987) with its contemporary site-specific installations and permanent works that come from names such as Yoko Ono, Nathalie Djurberg & Hans Berg, and Jenny Holzer.
Pronounced 'Vannoos', Wanås Restaurant Hotel is in the south of Sweden, just an hour and a half from Malmö/Copenhagen; with resolutely sustainable ethics and a commitment to the arts, it's quite the spot for design dedicated travellers prepared to make a pilgrimage to paradise. Beautiful.