As avid fans of collaborative creativity, we'd heard great things about Paris-based brand Petite Friture; as an éditeur de design their simple motto is to 'make good things happen'—be that in the form of furniture, product and interior designs, as well as wall coverings, ceramics, and lighting.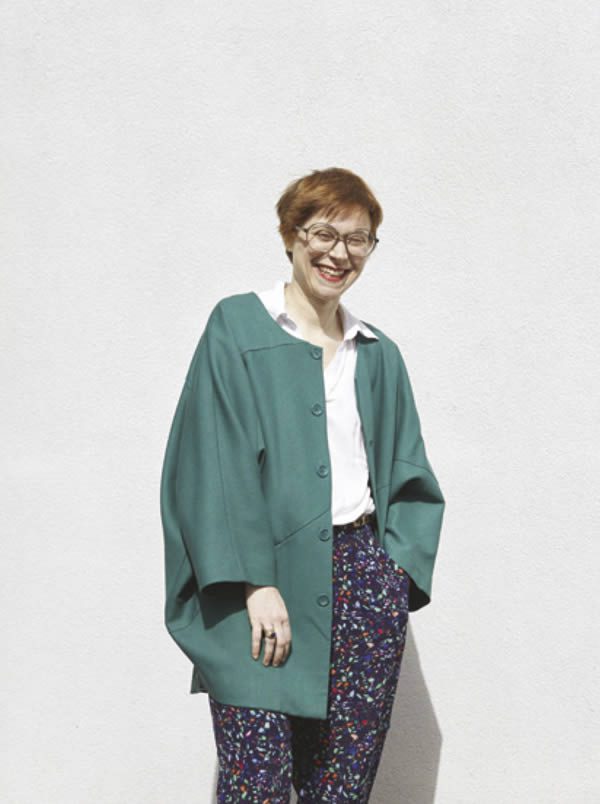 Founded in 2009 by Amélie du Passage, it was her dream to give new life to products, places, and moments. Like a vitamin shot, Petite Friture embodies all that is good and positive in design with a joyous spirit and buckets of energy. The brand enables designers and makers to create new products that are not just about intrinsic functionality, but that evoke happy memories.
As well as talent spotting, nurturing, and instigating serial collaborations between both emerging and well-established talents, Petite Friture sits at the crossroads between designer, manufacturer, and dealer. Spotting hints of genius in many designers' work, the brand brings unique pieces to life; design essentially meant to make its user smile.
The Parisian design house's 2018 Villégiature P.F collection is elegant, graphical, witty, playful … and features the DOJO furniture collection by Amandine Chhor and Aïssa Logero, THIN set of coffee tables by Max Enrich, and Lisa Laubreaux's bold Memphis-inspired graphic print wallpaper, JETLAG; the designer also casting her whimsical illustrations across the collection's catalogue and design show stands.
We Heart got chatting to founder Amélie du Passage about holiday memories, what makes Petite Friture tick, and how telling stories through design pieces can perform a most important function in this age: make you happy.
Translated into English, Petite Friture means 'small fry', which to us gives a sense of insignificance, are we lost in translation?
Petite Friture is not to be translated but to be enjoyed in French, since it hints at our culture. To us, it means a privileged moment. It eludes to happiness, the sunshine, and a simple but pleasing dish to share with people you love; it evokes a movement, a spark, and energy. So, in short, it means many positive things that make life worthy.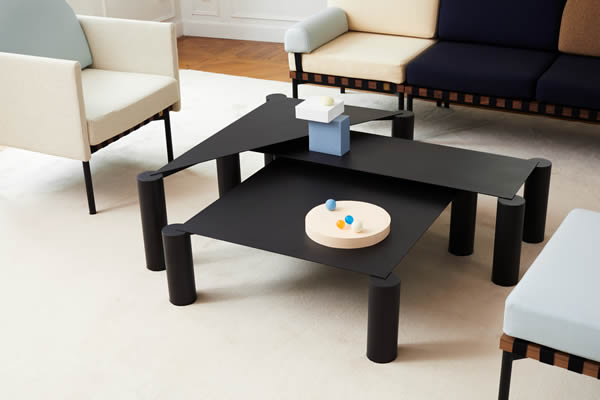 How essential is narrative to your creative process?
Essential. Petite Friture is at the heart of many stories, written by many hands. This includes our designers, our creatives, our manufacturers, our dealers and, of course, our team. Our role is to gather all of these mini-narratives together and combine them to create the Petite Friture story. Thanks to this storytelling, our products speak out for more than what they are; they are distinctive in their aesthetics but also in the experience they will provide, a surprising and happy one.
Petite Friture is not an agency or a collective. Instead you are design conspirators, talent spotters, and serial collaborators; how do you ensure that this spirit keeps evolving?
Because we work with designers that have their own studios and that already collaborate with others. This means that we are in the middle of an endlessly changing environment, where we have continuous stories with designers who we have existing relationships with, as well as designers we've never worked with before. That's what makes the whole adventure so exciting; meeting new talents and doing exclusive pieces with them that fit both their DNA and ours.
Would you say that you are giving young or up-and-coming designers/makers a chance to produce and showcase their work?
We work with both emerging and established talents. It is a win-win process for everybody. In some way, emerging talents benefit from the exposure of the more established talents, while established talents remain fresh and open to new ideas thanks to the contact with emerging talents. I like to think of Petite Friture as the meeting point.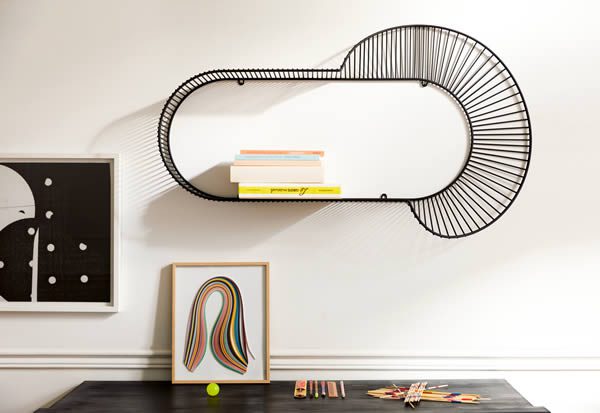 Is each designer assigned to a project or do they come up with ideas and who decides what gets made? How does the process work?
I'm always looking into designer's work, and the spark comes from that. We begin with an idea that originates from the designer's practice and from there we take the lead. The initial intention of the designer is always preserved; we simply sharpen this idea to make sure that it answers industrial and market expectations.
Petite Friture aims to 'Make Good Things Happen'. What is the one thing you would like to 'make happen' that you have not yet achieved?
The list of dreams is still long, so it would be tricky to narrow it down to only one. Let's say I hope the path will be long, and we will be able to develop with many upcoming designers and travel to many countries in the years to come. We also hope to always remain curious about the world and whatever it brings to us.
Please tell us about your most recent project with illustrator Lisa Laubreaux. How did the project come about, and do you see Petite Friture moving towards image making?
We decided to stage the new releases in this way, as we wanted to tell a story about our idea of a holiday moment, all these clichés that we have seen so many times and make us smile because they evoke happy moments. We invited Lisa Laubreaux to illustrate this story. From then on she sketched what we had in mind with humour and offered us this lovely and lively story, made up of interesting characters that interact and play with our products.
Petite Friture show at this year's Milan's Salone del Mobile from 17—22 April: Pavillon 16, Hall F52.