New York's Metropolitan Museum of Art has a new addition: The Met Breuer — whose press fact sheet comes with a handy pronunciation guide. Pronounced BROY-er (try saying that without a New Yoyk accent), it's named after the Brutalist building's designer, Marcel Lajos Breuer; one of the Bauhaus school's first students, and a Modernist master.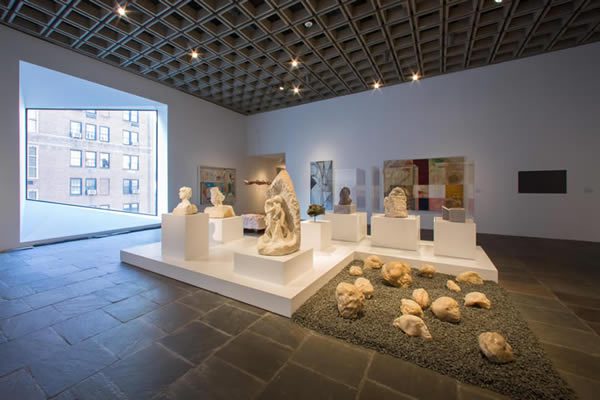 With the Whitney Museum of American Art shuffling along to its new Renzo Piano-designed location in October 2014, the gallery's former Breuer-designed Madison Ave home needed a new occupant, and the Met obliged; a major, yet sensitive, update giving allowing for an expansion of their modern and contemporary art program — and completing an institution-sized game of musical chairs.
Under the guidance of Beyer Blinder Belle Architects & Planners, post-1966 additions have been swept out, Breuer's original finishes cleaned and restored; the Hungarian-born émigré himself believed that materials became more dignified over time, and the patina of his building half a century on comes to life throughout a respectful refurbishment. Unfinished: Thoughts Left Visible, featuring unfinished artwork from the Renaissance to present day, is the first major exhibition of the gallery's inaugural season; early works of brilliant photographer Diane Arbus will be on show in July, with a look at Marcel Breuer's architecture scheduled for fall.