Beginning life in the late 1950s by four friends on a mission to help solve a housing shortage for students, Amsterdam's Hotel Casa has been the temporary home to a host of hotel guests, locals, students and residents in the decades since.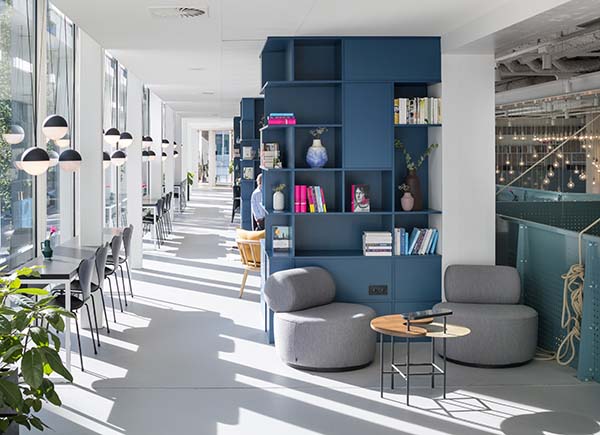 Moving to a new spot on the city's Eerste Ringdijkstraat in 2010—the new space an imposing building that consists of three separate areas—a recent plan to convert the separate zones into one space became a complete renovation job for interior designers Ninetynine, who in turn created a place where connectivity is key; guests able to enjoy the majority of what Casa has to offer in one central space.
Focussing less so on elements such as standardised check-in areas, bars and restaurants, Ninetynine turned their attention to creating a communal space that can serve as a place to relax, work, study or eat—depending on the type of visitor, their mood or the time of day. Hotel Casa's new design is based on a huge student living room, the concept an analogy for communal living: someone brings a chair, another a cupboard, and organically the furniture combines into a living space with singular atmosphere and character.
A hub of activity and socialising, a new bar serves as the heart of the hotel, and connects different areas such as a coffee bar. The lobby—situated on the first floor—is reached by an oak staircase with planting along the side, giving a visual connection to the outside world. The mezzanine also allows for interaction between guests, creating different moods with further space for guests and visitors to hang out.
Located in Amsterdam East, providing enjoyable and affordable student housing and 'an interim' home to a mixture of people that will inspire you as much as the space, Hotel Casa is a place alive with spirit and soul.