The concept of a creative conference/festival/symposium/whatever-you-choose-to-bill-it-as is not a new one — yet designers, artists, illustrators, photographers, art directors and folk of their ilk are always more than eager to stump up the entrance fee and jet out to soak up the boundless inspiration that emanates from these events. The fact that it's a chance for a good knees up with foreign friends and likeminded stimulus-seekers is key in the ease of this decision-making.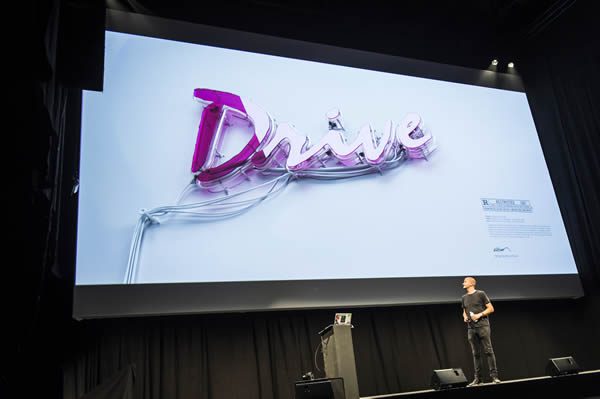 Equally as inspired by the latter as the former, Belgian 3D designer and illustrator Rizon Parein sought to coalesce keynotes with the free-flowing fun familiar to more traditional festivals; and last September Us By Night was born. Installations, live art, a night market, games, galleries, tattoo shops, food and drink, and plenty more come together under the roof of imposing Antwerp venue Parkloods; a traditional timetable skewed in the favour of night owls.
With the doors of the former train warehouse opening at 4pm, the final speaker taking to the stage at 11pm, and plenty of time for networking on Dutch courage afterwards; Us By Night's singular take on the design conference breathes new life into the concept, offering an unrivalled experience. And there are some big names to accompany Us By Night's unique shift — names like Neville, street art pioneer Mode 2, Leta Sorbierajski and Wade Jeffree, Jeremyville, Zeitguised and Hugo & Marie. Running 23—25 November at Parkloods, Antwerp, the festival's second edition is set to explode expectations — busy conceiving surprise after surprise, we posed a few questions to main man Rizon …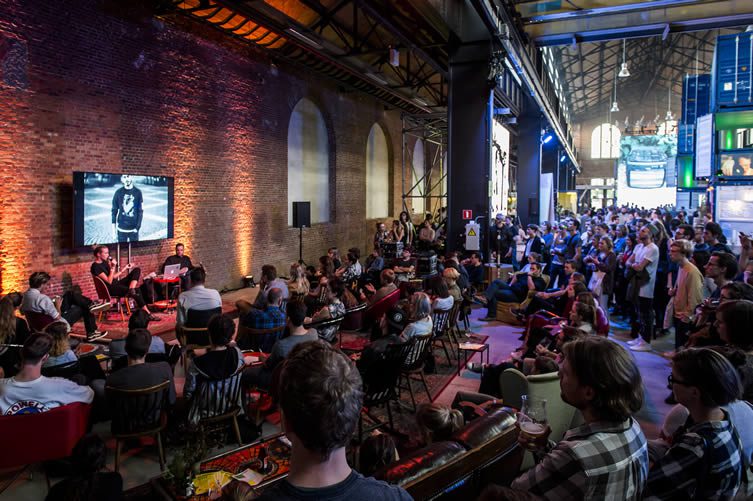 Last year saw the inaugural edition of By Night — can you tell us a little about the concept, how it was received, and what moment(s) stood out for you?
When I took the initiative to organise a design conference in Antwerp, I reached out to friends and colleagues — and in just two weeks we had already an insane line-up … a line-up I could only have dreamt of. It challenged me, and gave me the confidence to do something big and different. We decided to turn the classic design conference format into a nightlife experience. We stumbled upon this amazing old train warehouse, the ideal place to build this experience from scratch. Aside from the conference hall we built a vibrating night market with huge LED walls; games and sports; a Q&A saloon; craft beers; a wide diversity of food stalls; and live art … all inspired by a Times Square cum Blade Runner cityscape…
It all started as a big wild guess, but it turned out to be a huge success; way beyond our expectations (we had over 5,000 visitors). The speakers as well were stunned. As I speak quite often myself at conferences, I know what we appreciate, what makes your adrenaline pump … the hospitality, the community feeling, video/audio quality, etc.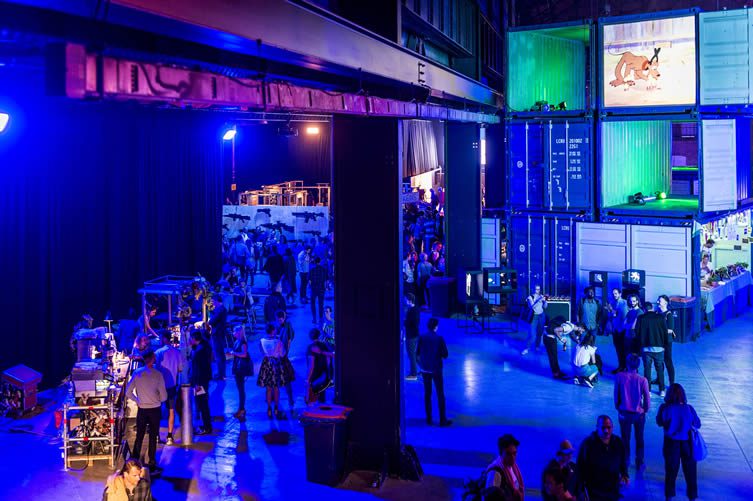 Running late into the night and focussing more on the social side of a creative conference is an interesting angle to take — how do you feel this enhanced the experience for the visitors; do you think they open up and connect more in this sort of environment?
The social aspect is the key factor, in all honesty when we visit design conferences most of us see a third of the keynotes, the rest of the time we hang out with friends from abroad, connect with fellow artists, have beers and laughs together, and share memorable moments. This community feeling is for me as important as what is happening on stage … it doesn't have to be that complicated, but you do have to facilitate it; and that's exactly what we are doing …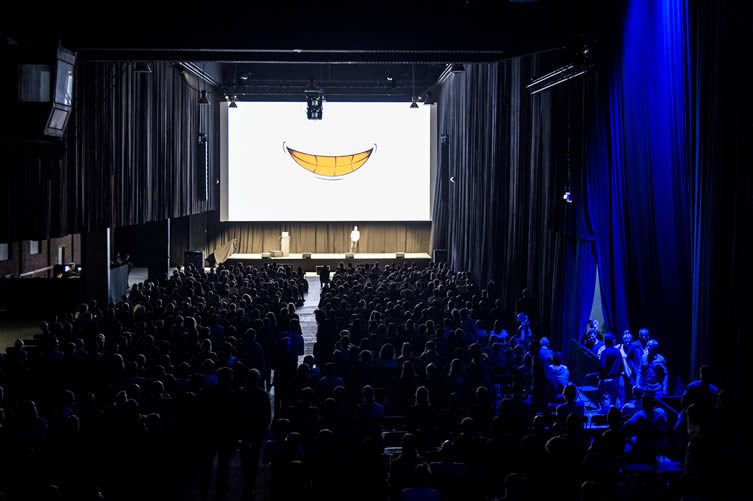 Again, there's some revered talent announced for this year, who are you most looking forward to welcoming and why; I guess a lot of people are going to be excited by a name like Neville Brody …
Of course I'm looking forward to each and every one of them, otherwise I wouldn't have asked them, but what surprised me last year was how many of us were involved in graffiti — like a third of the line up. So I've invited a few of my old skool graffiti heroes like Mode 2. What this guy has done for the graffiti scene you can not imagine, not many artists have had such a big impact on a subculture like he has; I'm really proud to have him with us.
Neville's talk is one of the best talks I've ever seen at a design conference, a true legend. It's amazing to have him … having him and Mode2 is at least half of my youth adoration.
Also last year I read a few times that people were calling our event Nike by Night, because so many of the speakers had Nike stuff in their keynote (a hard thing to avoid since Nike works with the best, and many of us see them as their dream client). To have some counterweight this year, we have ex-Wieden + Kennedy José Cabaco — who plays a very important role in the future storytelling of Adidas; I'm really curious as to what his talk is going to bring, and also curious as to the dynamics this will bring along …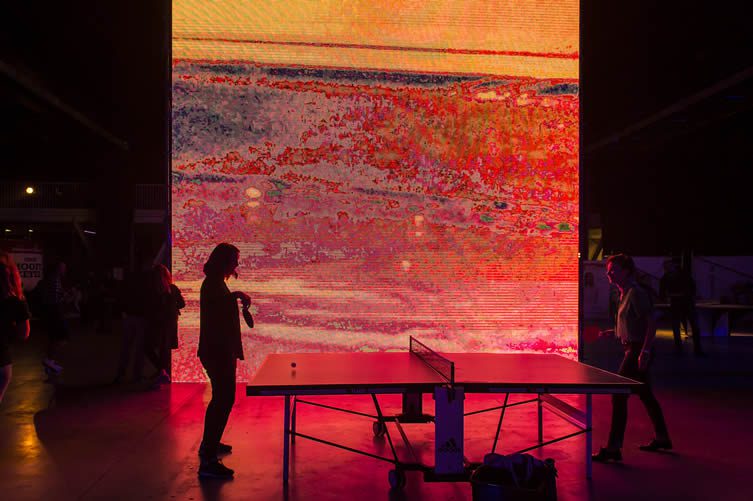 Last year saw the typical talks and workshops accompanied by book stalls, entertainment and a night market — can we expect any new surprises this year?
The conference hall itself with its massive screen will probably not change much, the night market's success has been proven and we're gonna take this to the next level. We're gonna have a lot more live art happening, and are working on some super cool art installations and an experience room; a lot more games and sports; improved Q&A saloon; more massive LED screens; dirty green lasers; a flea market; food workshops; tattoo shops etc. We are finalising the scenography at the moment, and it's nuts … this edition we're calling: Ewoks in Bangkok.
Three reasons why creative minds should make their way to Antwerp for this year's edition of Us by Night …
— Us by Night is a creative theme park, less serious and more fun.
— You'll make friends and future collaborations.
— Learn, discover, engage all senses.