Marking 15 years in the business, award-winning British design studio PINCH—founded by husband and wife duo Russell Pinch and Oona Bannon—have opened a second shop, the new 130 square metre space located at 200 Ebury Street being set to showcase the brand's full portfolio of refined and exquisite upholstery, cabinetry, dining furniture and lighting.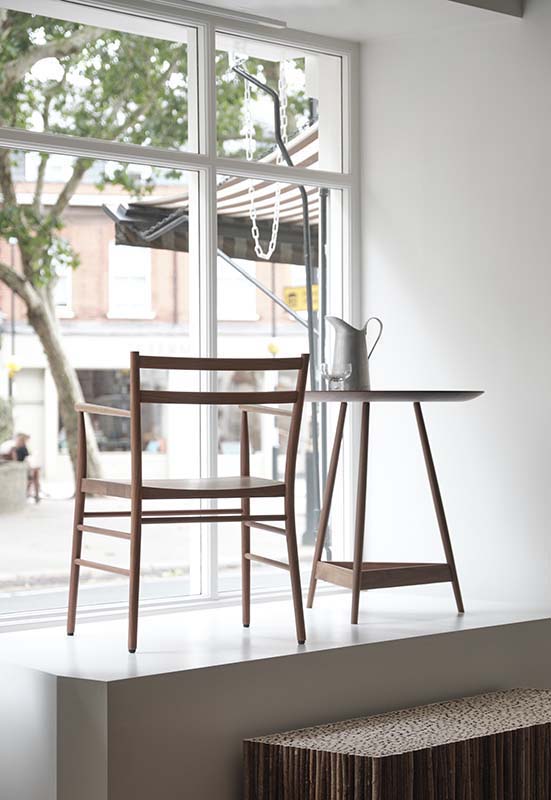 Established in 2004 to create beautiful furniture done properly, furniture that "we would want to live with, setting our sights on what we'd want to be surrounded by and without compromising on materials," the acclaimed studio have won a string of awards and gained a loyal design-savvy following; a success that culminated in the opening of their first store on Bourne Street just two years ago.
Today, with the second outpost opening in the heart of Belgravia's posh Pimlico Road district (one of London's most vibrant interior design destinations), private and trade customers will be able to commission bespoke pieces, customise designs and purchase stock, a substantial amount of which will be available immediately; with the brand's bedroom collection available on Bourne Street.
A busy year for the design duo, PINCH will continue to launch products throughout the year as well as host a series of events both in-store and by way of exhibiting their highly desirable furniture and elegant lighting designs at festivals including the London Design Festival and Decorex.
In keeping with the polished approach that the "furniture lovers who love to make well" have defined since their 2004 inception, PINCH's latest opening is soaked in understated style, extreme quality and effortless appeal. Another winner for a brand in continuing ascendancy.