Marcel Duchamp dressed as the Joker in Tim Burton's Batman; a Garfield telephone and a Bart Simpson water bottle as part of an ode to a Claes Oldenburg classic. Sylvester the Cat and Dolly Parton; Eminem covering himself in mustard. Whether harnessing nostalgic pop culture through collections of props and souvenirs, or playing disjointed versions of characters spanning modern art icons to American television favourites, Alex Da Corte uses the quintessence of pop art to explore consumer culture and the human psyche.
Walking a tightrope between joy and anxiety, humorous and horrifying, the Venezuelan-American artist's overwhelming installations leave his public asking "what fresh hell is this?" Comprising 11 video installations and other works, including recent and never-before-seen pieces, his first solo exhibition at an art museum in Asia allows purveyors of visual culture to get among his explorations and deconstructions and discover the Fresh Hell for themselves.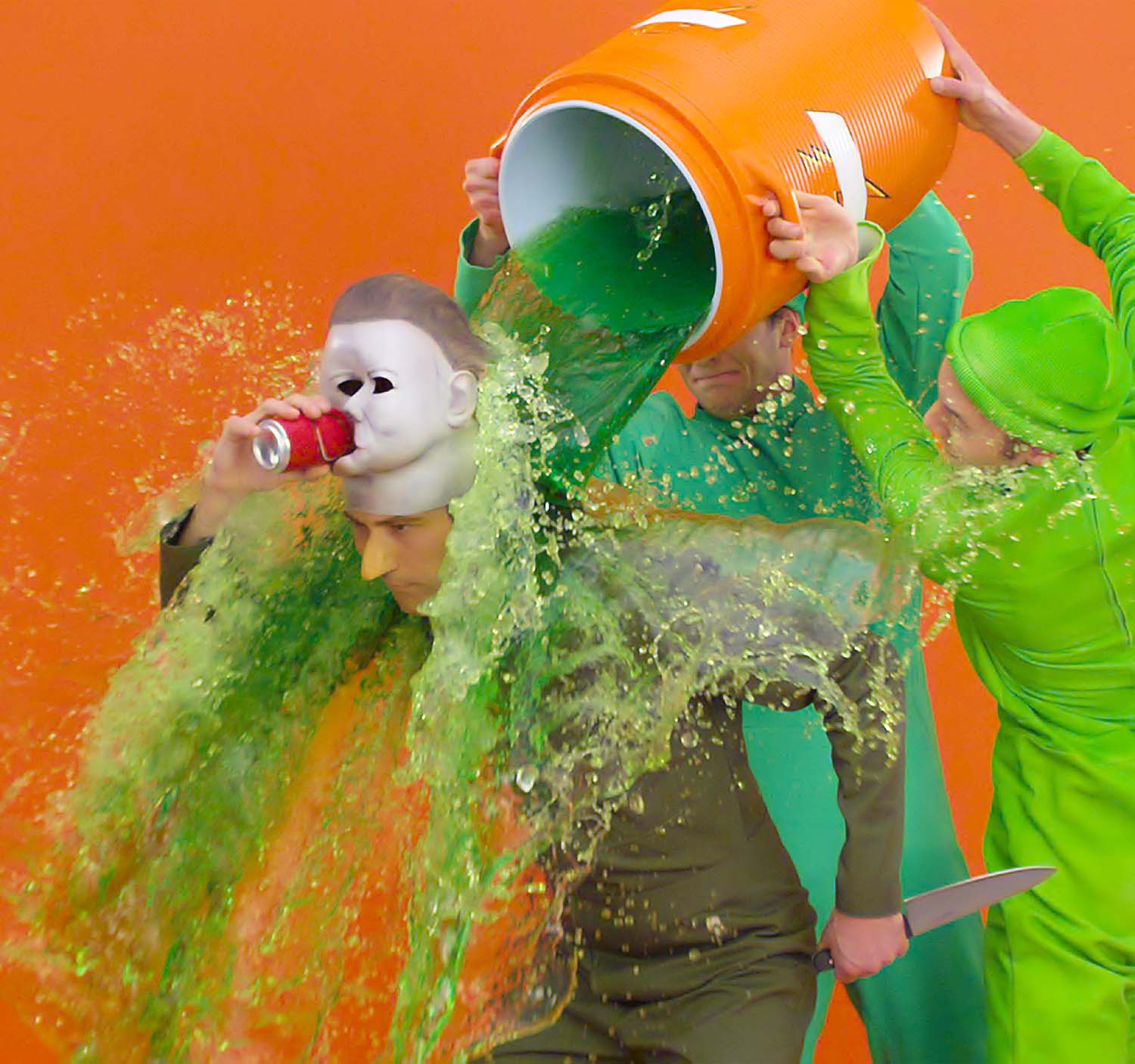 On show at Kanazawa's 21st Century Museum of Contemporary Art until mid-September, Da Corte's Fresh Hell is a celebration of his perplexing and brilliant work. Expect familiar 'pop' motifs featuring in large-scale video works that onslaught viewers in a manifestation of consumer culture's over-saturation of visual information, paired alongside a doffing of his cap to the important contemporary artists who have paved a way for his work to be recognised on the global stage.
In Mouse Museum (Van Gogh Ear), Da Corte creates an ode to Claes Oldenburg's original collection of small artworks and objects — created between 1965 and the late 1970s — in a way only a child of the 1980s could; McDonald's Happy Meal toys, bottles of beer, a plastic Kermit head … the artist's own colourful collection of objects and toys is a walk through his life and his mind, and a tangible representation of the thinking behind the large-scale video pieces that are also on show.
Rubber Pencil Devil sees Da Corte himself portraying consumer culture icons from Popeye to Daffy Duck, the Pink Panther to Dolly Parton; THE SUPERMAN is an exploration of the psychology behind extreme fame, and sees him offer a curious glimpse into what Marshall Mathers might get up to at home; ROY G BIV is heavily inspired by modern art history; whilst The Open Window stars Annie Clark (aka St. Vincent) in a kitsch horror performance that represents a slow, drawn-out scream.
Alex Da Corte, Fresh Hell, remains on display at 21st Century Museum of Contemporary Art, Kanazawa, until 18 September.