Furniture and interior design studio, Fred Rigby, have collaborated with conscious clothing brand LESTRANGE for a fourth time, bringing their Coal Drops Yard store to life creating a space that acts as a catalyst for conversation as much as it is a place to shop.
Founded with a core commitment to the notion of essentialism — encapsulated by the brand's emblematic motto, "With Less, Do More" — as part of this ongoing commitment, LESTRANGE co-founders Tom Horne and Will Green procured biophilic design specialist Oliver Heath to provide a blueprint for the new reimagined retail experience, the result a reinterpretation of the traditional retail experience that evokes a strong sense of place and an immersive feeling of comfort and tranquillity.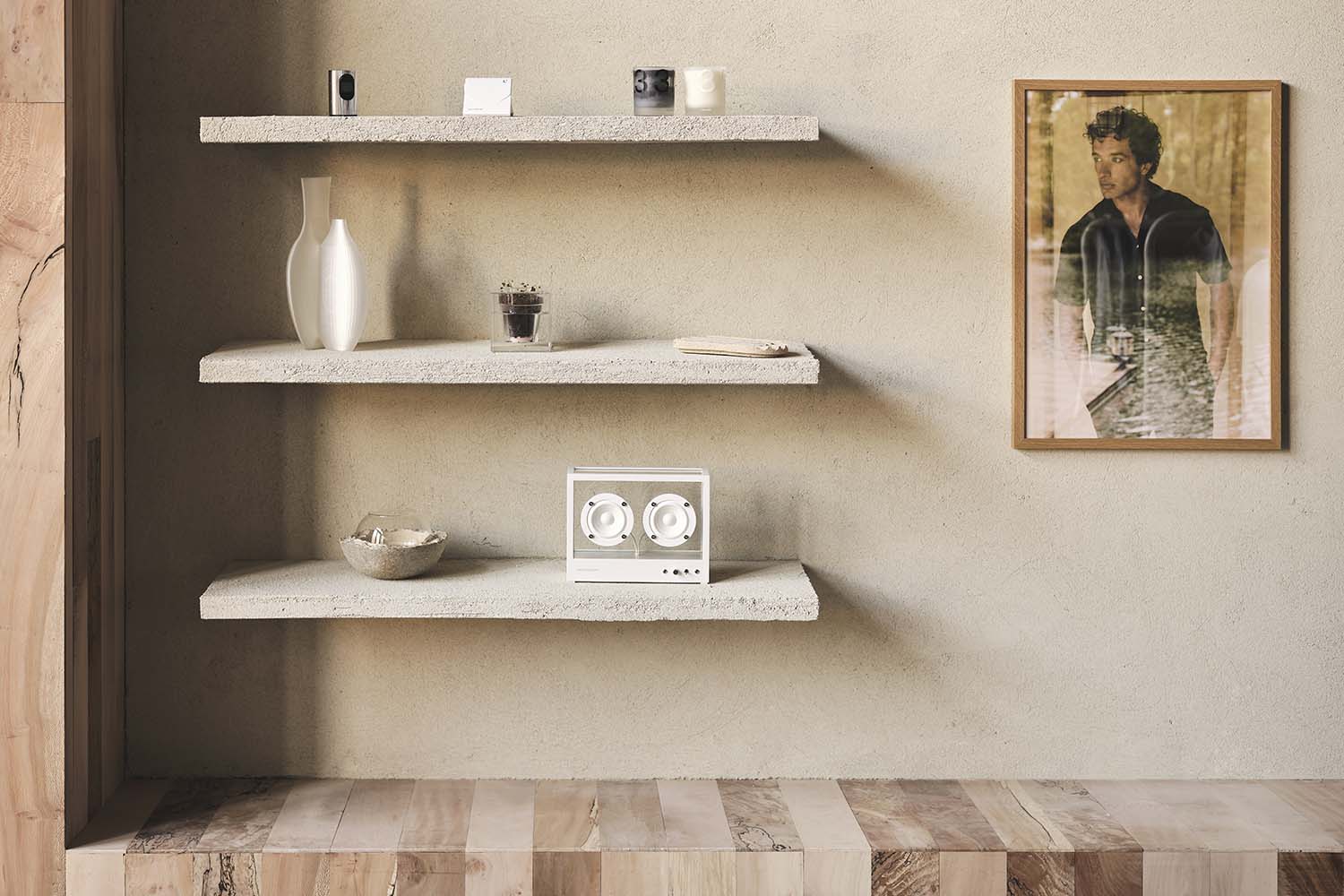 Fred Rigby Studio adopted a regenerative approach to the store design, combining natural textures, locally sourced and repurposed materials with subtle colour accents, sensory elements and abundant biophilia. Repurposed felled wood from London Planes trees, cocoons and partitions the space whilst also finding new life in bespoke furnishings peppered throughout; Rigby celebrating the beauty of the nature throughout this beautiful retail experience.
The Meadow sits at the heart of the store, home to a curation of natural dried blooms and grasses conceived by award-winning garden designer Lottie Delamain. The fauna was carefully chosen for its rooted connections to the fibre and flax used in apparel, and cues have been taken from iconic Dutch garden designer Piet Oudolf's 'New Perennial' movement.
The island was constructed using London Planes wood with a countertop made from recycled plastic yoghurt pots by start-up Smile Plastics. Wall finishes come courtesy of Cornwall based sustainable brand Clayworks' blend of unfired clays which, when mixed with minerals and pigments, creates one of the most sustainable plasters on the market.
Changing rooms reference Japanese elements, whilst sound speakers offer a spa like ambiance, complemented by discreet wall lights which cast a subtle glow. Delicate Japanese-inspired paper lampshades, suspended at different heights appear throughout, look almost as though they're floating, and an ambient soundscape which features a captivating live audio stream from The SAFE Project adds to the immersive multi-sensory experience vibe.
An ever-evolving curation of brands, artists, projects and products will feature in the 'Cabinet of Curiosities' whilst LESTRANGE's seasonless capsule clothing will be housed in small volumes alongside bespoke furniture designed by Fred Rigby and made from Fallen & Felled timber in organic, biomorphic shapes.
Bringing the beauty of nature to a sustainable and considered retail concept, LESTRANGE's new King's Cross outpost is a real treat for the senses.
@lestrangelondon
@fredrigbystudio
@oliverheathdesign