There's a lot more than meets the eye to PARIS TEXAS antwerp. The project known as the event space, located in the once unsavoury old Sailor's Quarter of Antwerp and close to the impressive Museum Aan de Stroom, has seen much regeneration of late. Owned by Parisian architect Nathalie Wolberg and Texan artist Tim Stokes, their substantial renovation has seen the space transform from a large and dowdy 1970s office into a spectacular multi-layered live- work-space.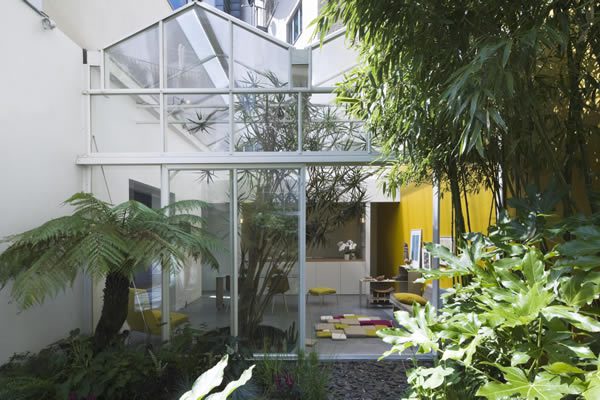 With an abundance of light, hidden nooks, and brightly coloured walls and partitions, you'll want to move in on the spot. It's a space of rare beauty; with the duo acting as the nucleus to showcasing their own and local talent.
I'm not sure if I'd be as generous with sharing the space, mind — though this émigré couple insist upon it. The event space showcases art and creativity in what might look like a gallery setting, but is really a million miles from the typical milieu; offering local artists space and exposure for a nominal return. Why they do this? Let us find out: I chatted to the mischievous yet pragmatic Tim and Nathalie about exploring and working with physical matter, messing with convention, reappropriation, and the relationship between space and human emotion …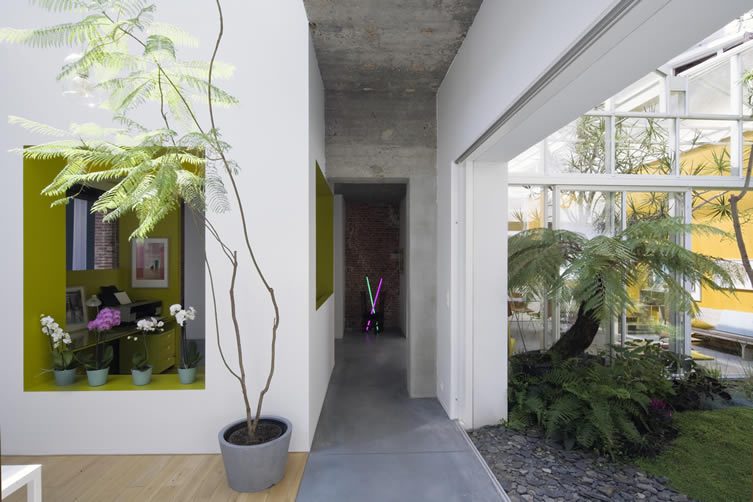 Nathalie, tell us about PARIS TEXAS antwerp; you can almost see through the layers of the building. What was your inspiration?
NW: My inspiration was the place itself. The idea was to integrate some contrast in the environment. The light is exceptional here, we changed the skylights and installed big windows around the new garden to reveal the nuances of the colour at different times of the day, and seasons; which create very interesting shadows all around. The perception of the space is different all the time.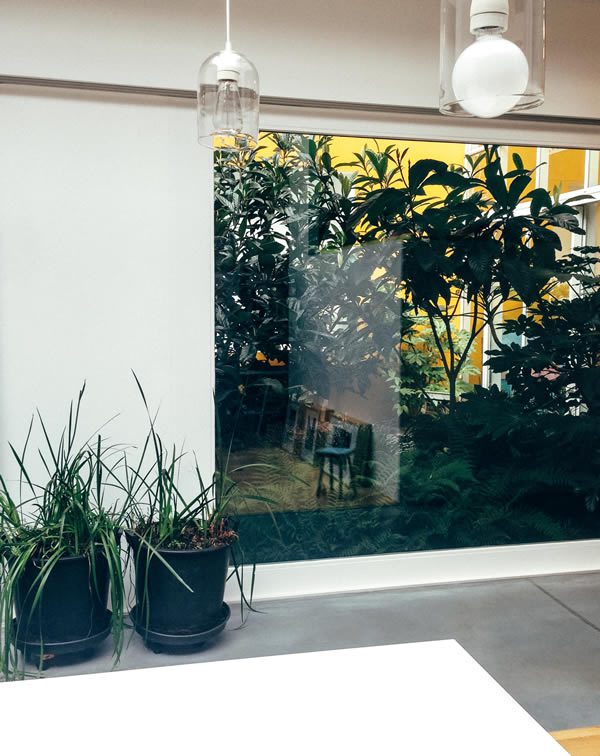 And your Maison NW project … ? It's been featured in many design magazines, and won some global acclaim. What was it about the project that you think inspired people?
NW: I was living alone in the house and I used myself as a subject to imagine the project. The approach used the physical and psychic body to define the shape of space. It inevitably lead to the creation of new objects, new spatial arrangements. The project can be elaborated and adapted in a number of ways to meet the needs of many. The environment was conceived through a sensibility to create specified atmospheres.
I created 'wall-free' architecture within which light, sound, and matter — according to their inherent qualities — defined the limits of the space. The project was based on three scales designed to match the needs for intimacy, autonomy and/or sharing. With these different approaches, the house looked like an object of pleasure and desire; and full of permanent surprises. Like the large hanging net conceived for relaxation: it allows the individual to extract himself from the surrounding environment, thus the body becomes gravity-conscious. I imagine this is why it inspired people.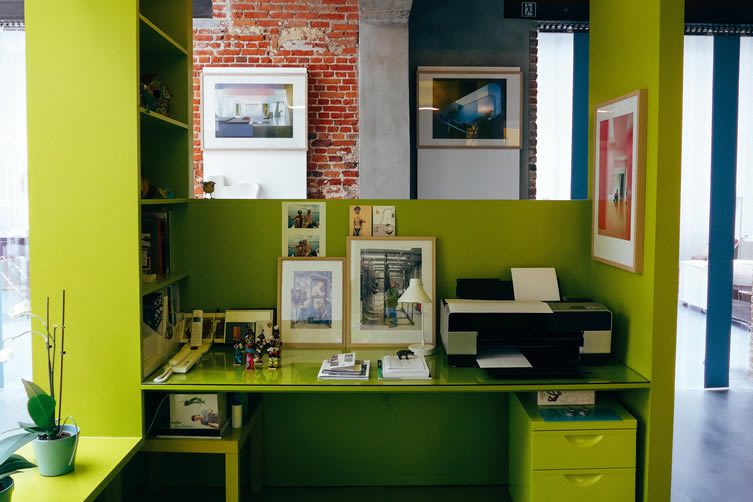 Will you continue to work as an architect in Antwerp, or have your goals changed?
NW: In Antwerp, I will try to create some new objects, new spaces without being in context of a specific project. I'm very interested in using textiles now, which will generate a different perception to my architecture, I guess. Recycling or using reclaimed objects is an important dimension in my new approach too.
Now that the space is complete, what are your favourite aspects of the building?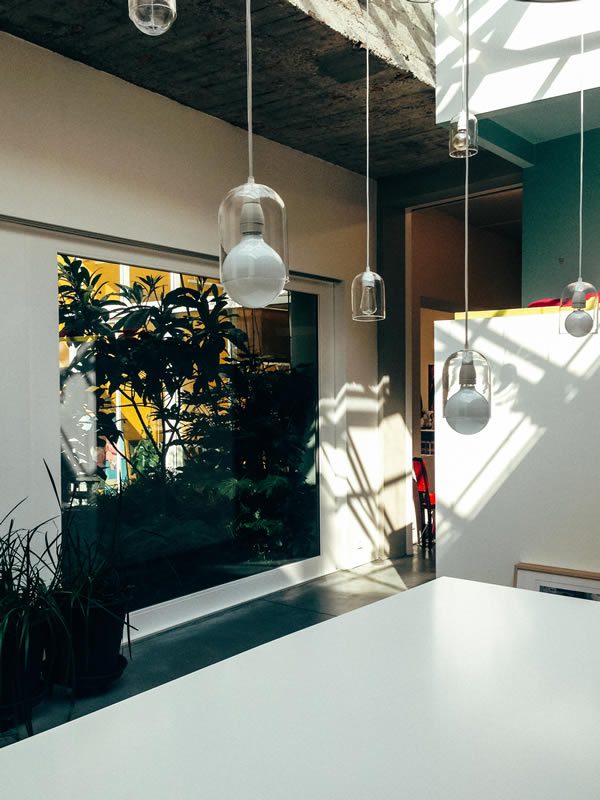 TS: My favourite aspect of the entire place is the light. Even on days when it is overcast and grey (which is pretty often in Belgium), the place is filled with natural light. The daybed above my desk is a close second. I have always been a big fan of taking a short nap right after lunch. In years past (back in Texas), where I worked several jobs in small factories or on construction sites, I would try to catch a few winks in my car; or where ever I could lay my head.
Tell me about The Really Really Affordable Art Fair. Why did you set this up, and what does it mean for artists and makers of Antwerp?
TS: Like almost everything I do, The Really Really Affordable Art Fair was originally conceived as a joke. Last year I participated in the Slick Art Fair in Paris with The Under Construction Gallery, who represent me. It was an interesting and eyeopening experience. I was kind of shocked when I learned how much it cost the gallery to participate, and was sort of put off by the whole commercial aspect of the event.
When a small gallery has to pay several thousand Euros for one week at an art fair, the art become secondary to the need to sell to recover the expenses. So I decide to do an exhibition that addresses the overtly commercial atmosphere of art fairs. I had recently heard of The Affordable Art Fair, and thought this might be a fun way to approach it. We decided to see if we could organise a series of themed group shows with the same premise, to offer some of the young creative people of Antwerp an opportunity to show and sell what they are doing under 1,000€. In addition to offering our space at an extremely reduced price, we don't take a percentage or commission on sold works; so the artist reaps all the benefits.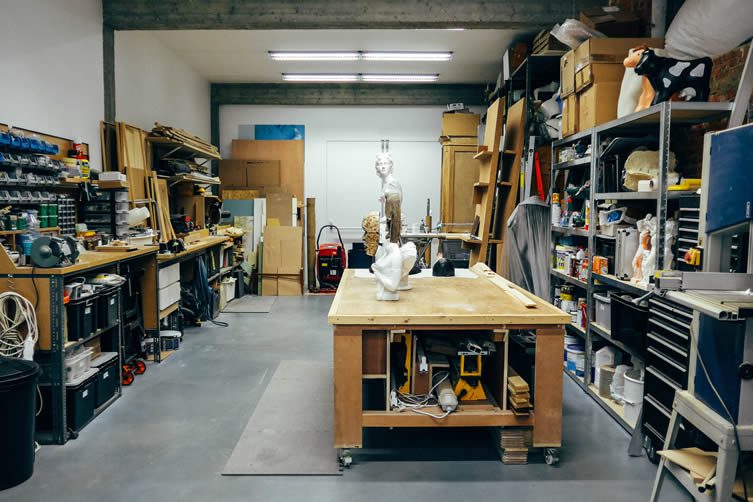 Tim, your work has been described as 'disturbing, sometimes fierce but mostly funny.' Is this a fair statement?
TS: In the past, I have used my work as a vehicle to explore some of the darker aspects/periods of life. So by the very nature of the subjects that I addressed, a lot of the work could be described as being 'disturbing or fierce', but not without purpose. I don't believe in making things that shock just to shock, there has to be reason for it; a goal to be achieved, point to be made.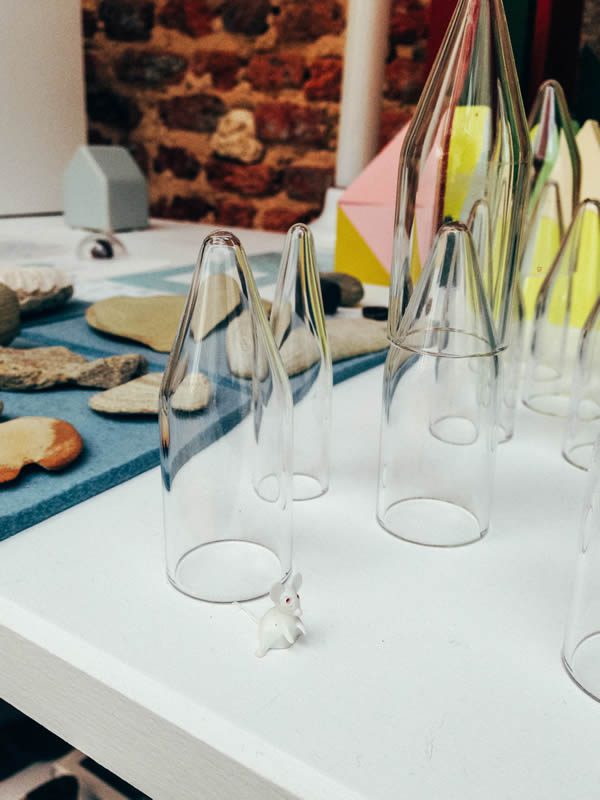 As for my latest body of work, the collages, that's something all together different — it's all about appropriation. Or more to the point, it's an examination of the contrast between the American take on appropriation and the idea of fair use of images for any purpose as long as you follow certain guidelines. The European (Belgium courts) view that you can only use other peoples images in cases of parody. The seeds were planted last year with 'The Belgium Politician' case between Luc Tuymans and a photographer from a local paper.
Mr Tuymans used a photo from the daily paper as source material for a painting and insanity ensued, or rather the photographer sued the painter for copyright infringement (or however they phrase it here). The idea of parody as the only defence for using found images as source material for an artist struck me as odd (stupid), but set me on a train of thought that led to the idea of creating a museum of appropriated collage works. Taking some of the most iconic images and sculptures from history and today, then train-wreckin' 'em in Photoshop! For example, I injected a few figures from Jake and Dino Chapman's series Tragic Anatomies into Manet's Le Déjeuner sur l'herb, then had it printed on canvas and put into a big old gold frame. You just have to see it to understand how wrong it is … but funny.
Three things that you like most about Antwerp …
NW: The general ambiance of the city; all its cafés and pop-up shops that you can discover all the time are a nice surprise. The presence of the port gives you a feeling of openness. The city is in the centre of Europe; you can visit Paris, Amsterdam, or Köln in just two hours by car or train.
TS: Frites, frites, and frites … ketchup … no, mayo!