Opening with aplomb in 2018, Statera—located in the affluent and foodie Lima neighbourhood of Miraflores—is an intimate fine dining establishment that focusses on earth, nature, biodiversity and sustainability.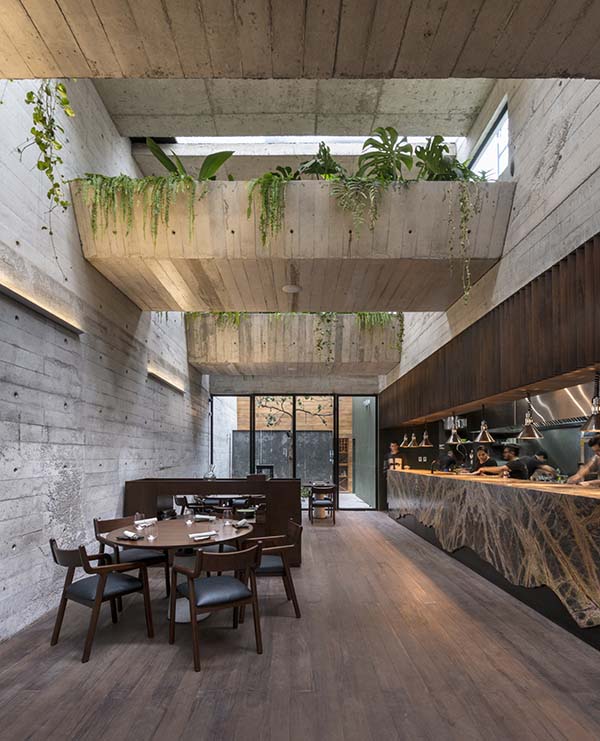 At the helm of the 26 cover restaurant is Peruvian-Greek chef André Patsias, who has gained experience in some of the world's best restaurants—Noma and Quique D ́acosta included—since beginning his culinary career at 18. Alongside his own curiosity and exploration, Patsias's pedigree has resulted in menus at Statera showcasing some unknown produce in uncommon ways.
Having put in a stint at Lima's Astrid y Gastón before opening up this, his first restaurant, the chef was able to reconnect with his Peruvian roots, meaning Statera (which in Latin translates to equilibrium) sees the marrying of his international experience with the rich culinary heritage of Peru. The food at Statera—served as a tasting menu or à la carte—took Patsias two years to conceptualise and at times combines ingredients, textures and flavours that have never before been brought together in a dish; its concept rooted in the biodiversity of the country's different regions.
Informed by the Peruvian Northern Mangroves, Andean Lagoons and Highlands, Desertic Coastland and Amazon Rainforest, the food at Statera is accompanied by a comprehensive wine list that features some 16 regions from around the world, as well as cocktails that play the same informative roll as the food' bringing together an experience that ties everything together from the gastronomy to personalised glassware, earthenware to philosophy. Fusing brutalist concrete with lush tropical greenery, Statera's imposing interiors echo Patsias's uncompromising outlook on conceptuality and the natural world.