With just 49 guest rooms giving a sense of homely boutique, Palihotel Culver City blends classic comfort and contemporary design in a divine building that was once home to 1920s-era boarding house, the West End Hotel.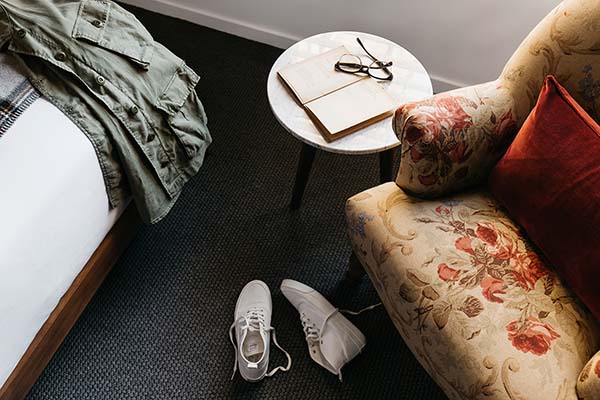 Located behind the ArcLight Cinemas building in the heart of downtown Culver City, the Art Deco-influenced structure has been completely and lovingly restored to create a design hotel offering that looks to highlight both the historic grandeur of Los Angeles's cinematic roots and the booming modern-day renaissance that buoyant Culver City is in the midst of.
And it's a renaissance that can be felt in the surrounding area of this fine project from Palisociety; Palihotel Culver City graced with some of the neighbourhood's best restaurants, bars, film studios and art galleries. Think The Monocle Shop, Arcana Bookstore and chef Josef Centeno's BäcoShop, whilst the hotel itself is home to all-day café, bar and bistro Simonette—which, inspired by the traditions of classic French neighbourhood cafés, serves early morning croissants and coffee before a lingering lunch that leads to happy hour and dinner, where sophisticated plates keep the locals coming back for more.
If you're looking for well appointed rooms with modern and urbane interiors that respect the building's history, combined with a cultured vibe, great food and craft cocktails, Palihotel Culver City is a lesson in effortless urbanity—a composed and calming design hotel serving as a neighbourhood hub, the perfect spot to discover the soaring fortunes of cool Culver City.