With 66 guest rooms and suites, a collection of connected dining spaces curated by Grifka Group and chef Ricardo Zarate, and a host of public spaces including a heated pool open year-round day and night, Short Stories Hotel could be considered a full-service destination. Located in the heart of Los Angeles's Fairfax District, it's also slap bang in the centre of everything that's great about this sprawling city.
Designed in a "cultured California-contemporary" aesthetic with classic European design touches, whilst honouring the neighbourhood's culture and history of its 1960s building, Short Stories introduces a new hospitality concept to the area, the design-driven hotel the place to be for locals and travellers alike.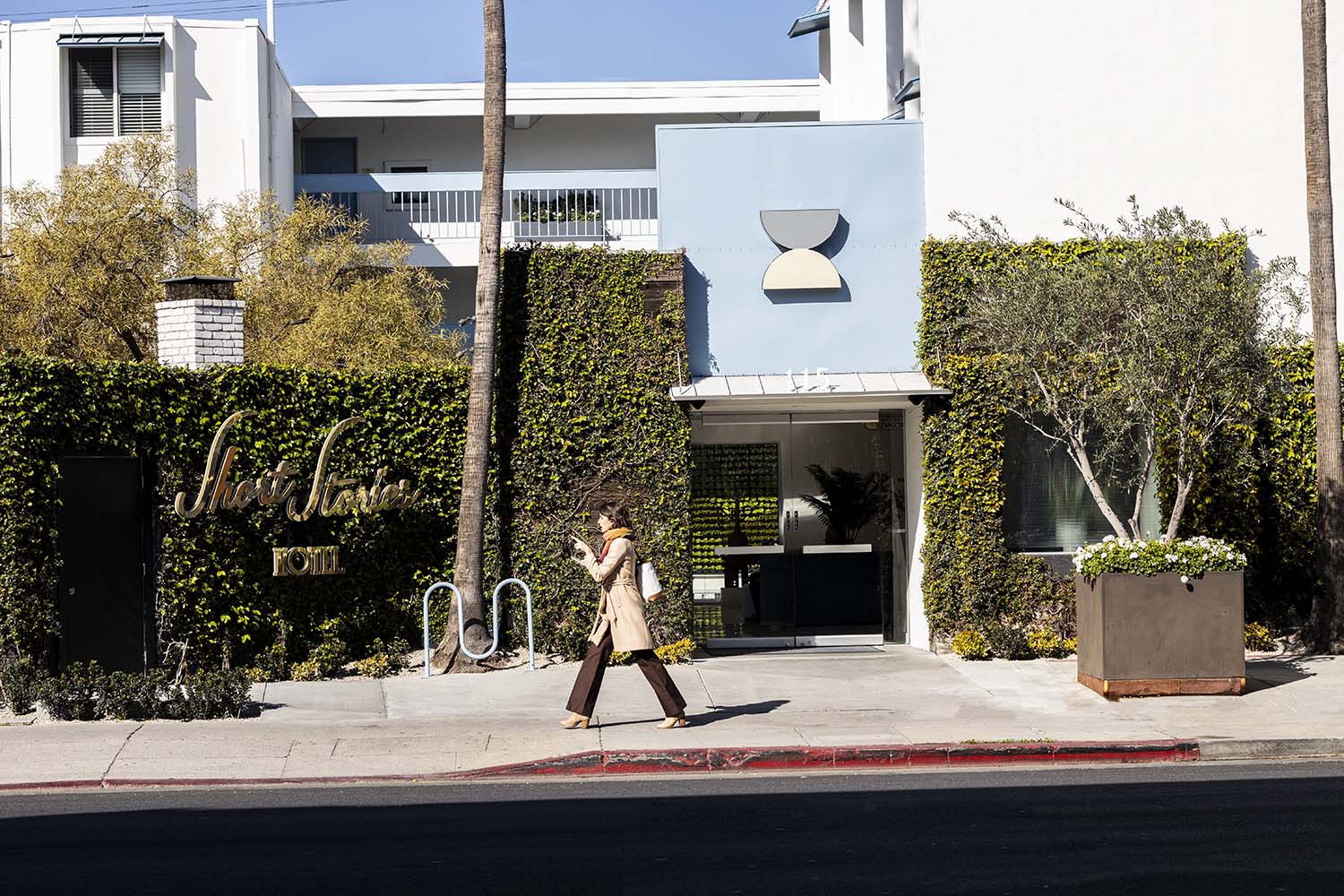 LA-based firm Kevin Klein Design, in collaboration with Grifka, designed the space, opting for a harmonious palette of bright terrazzo contrasted with stained woods and marble, along with lush greenery throughout. Set on half an acre of land, the property feature three distinct buildings: two that house the guest rooms and a third that's home to the hotel's heart, the communal living room and the dining spaces. The stunning lobby features checkered marble flooring and Venetian plaster on the walls, with multiple skylights and large glass walls flooding the space with natural light; setting the tone upon arrival for what lays ahead. The same marble flooring leads to the property's central courtyard oasis, home to a 'secret' garden and the swimming pool flanked by chaise lounge seating.
Whilst the guest rooms are a place of sanctuary, the bar and restaurant is where great food and drink can be consumed and new friendships are made. The offering, led by chef Ricardo Zarate, is a new age Pan-American bistro that celebrates the melting pot that is Los Angeles cuisine, focussing on Latin American influences and Californian ingredients sourced from local butchers, farms and dairies.
Scoring high for location and design creds, Short Stories Hotel Los Angeles is another fine accommodation option for a city with an embarrassment of riches in this field.