Bringing together social entrepreneurs, creatives, business leaders, and philanthropists passionate about social change, The Conduit London serves as a catalytic platform for those among us tackling some of life's most pressing challenges.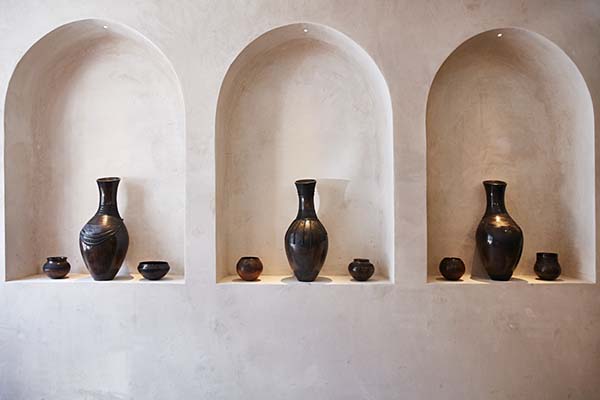 Hosting over 150 events per year based around seven core themes—education and skills; climate change and sustainability; employment and economic opportunity; health and nutrition; gender empowerment; justice and equality; and art and culture—speakers showcase opportunities and solutions shaping the world from a 40,000 square foot venue set over eight floors in London's Conduit Street.
The brainchild of Paul Van Zyl, Rowan Finnegan, and Nick Hamilton, members are approved based on tangible experience in social impact/social enterprise as well as an ability to (either financially, or in terms of mentorship, networks, skills) bring encouraging impact ideas to fruition; thus ensuring The Conduit achieves big on its worthy goals for significant social change.
Designed by Russell Sage Studio and Cavendish Studios, interiors were informed by the simplicity and functionality of Scandinavian design and the vibrancy and texture derived from artisans in the global South; sustainability here naturally central to the fabric of the brand, resulting in measures such as hydroponic walls and the use of hemp instead of traditional plaster.
The Conduit's multitude of handsome spaces comprise The Speakeasy, a cellar space serving cocktails and hosting live music until 3am; The Living Rooms, where most of The Conduit's goings-on are held; The Restaurant, an open kitchen led by Michelin-starred chef Merlin Labron-Johnson; The Garden Terrace, filled with indigenous flowers and plants, and serving up Labron-Johnson's menu in a chic al fresco setting; The Library and Café, home to some 1,200 books based around the seven core themes; and the Rooftop and Terrace, boasting spectacular views over the capital.
Having already collaborated with The New York Times, TedX London, and The Chivas Venture—who will provide $1 million in funding per year to the most promising social enterprise—with The Conduit and their mindful collaborators nurturing creativity and innovation, the future may look a little less bleak. It certainly looks a lot more stylish.