Having fallen into a state of disrepair after the closure of a seedy old Sala X, Madrid-based practice Plantea Estudio have converted a collection of spaces within the old sex cinema on the city's Calle del Duque de Alba—a new concept of cinema occupying an imposing space that encompasses multifunctional environments; a place for cultural spontaneity and very different 'good times'.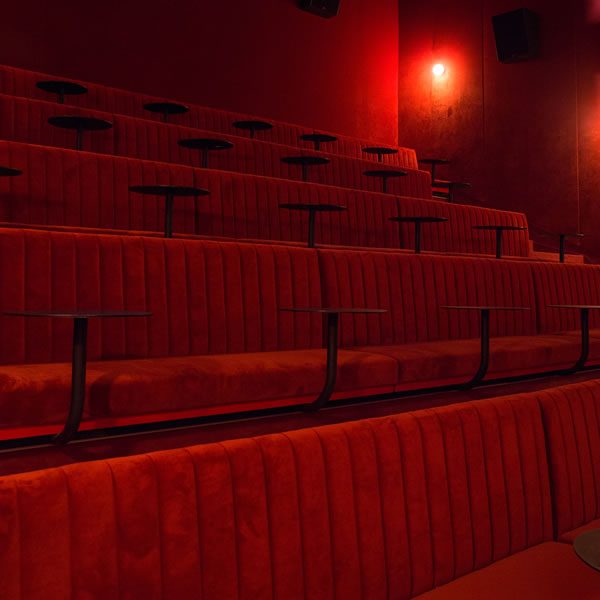 An idea conceived by La Cultural Contemporánea, Sala Equis is enticing Madrileños to the La Latina-located hub with a deluge of cinematic, gastronomic, theatrical, and live experiences. Once an amphitheatre for 300 of the capital's horniest, Sala Equis (equis is X in Spanish) holds on to its classic loucheness by way of deep velvets (all seats are brand-new, promise) and suggestive red lighting—whilst a 64-capacity cinema kitted out with top-notch sound and projection systems screens carries all from art house and documentaries, to classics like The Life of Brian.
Where illicit encounters may once have played out, an intimate cocktail bar allows this Sala X's guests to hang-out in a different fashion; and the old auditorium is now occupied by a high-vaulted space with vegetation that brings the outdoors in, its acoustics lending to concerts and cultural performances, a restaurant giving the public something firm to nosh on.
@salaequismadrid
@plantea_estudio