Set within a small but perfectly formed building on Dundas Street West—where one will also find the handsome Casa La Palma—Milky's offers 'a Canadian interpretation of coffee culture', the neighbourhood café serving stellar variations of third wave coffee in equally stellar surrounds.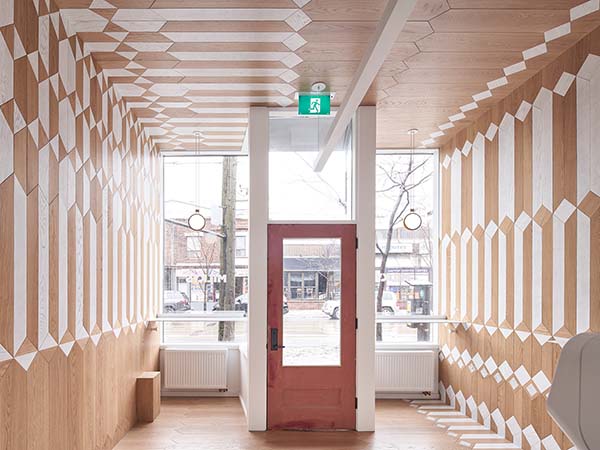 Seeking to brighten up the day of everybody who sets foot through their front door, the guys at Milky's tell us "there's at least one moment in everyone's day where they're vulnerable to being put in a good mood, and we want to be the most reliable place to compensate for things that might be missing from someone's day." With a slew of amiable baristas, Instagrammable-interiors, and excellent coffees to choose from, Milky's Toronto deliver big on that promise.
As was the case recently at Headfoneshop, the design team at Batay-Csorba Architects have nailed their brief—with a colour palette chosen for both its visually pleasing effect and the fact it emulates the softness of frothed milk in a latte, everything—down to the cup your beverage is served in—has been designed to allow the drink inside to take centre-stage, from glasswares for coffee to comforting mugs for hot teas and eye-catching take out cups featuring the third wave coffee bar's colour theme.
Turning good days into great days with some of the finest coffee in Toronto, and surely the city's most arresting café interiors, what Milky's lacks in size, it oozes in elegance and affability.
@milkyscoffee
@batay_csorba_architects