There is a magical ski town in Switzerland that is NOT San Moritz or Gstaad but is just as deserving of acclaim and press as its better-known tres chic cousins, it is called Zermatt – a.k.a, home of the Matterhorn and both a skiing (winter) and climbing (summer) paradise. Zermatt boasts 300 days of sun and skiing until May or beyond, with a spectacularly unique spring season set-up that ranges from mounting biking or hiking one day, to glacier skiing the next. Now that is a diverse long weekend trip if you so choose.
This gem of a ski town is only accessible by train, making it even more picturesque as it's free of cars. The Swiss railway system runs like clockwork (no pun intended) making it easy to access Zermatt; if you do have a car not to worry, as there are various drop points you can use to park, and then jump the train for the remaining portion of the journey direct to the centre of town. Once there, lovely little electronic vehicles including taxis zip around town, carrying everything from people and ski gear to supplies and even garbage disposal (not all in the same car, of course). Efficiency is on tap in Zermatt, just like the Swiss themselves, but it's not all alpine twee Swiss chalets and army knives, as there's one man playing his part in changing that.
Enter artist, architect and designer Heinz Julen – a master creator of some of the most exciting places, pieces and projects found in this remote ski village or arguable anywhere – widely ranging from art and furniture to hospitality and wellness. His style is bold and unique, organic and honest which only uses limited materials. Julen is an in demand designer, and also creative director of various projects worldwide – currently acting as artistic director for the Cirque du Soleil founders' new ski village in Quebec, CA.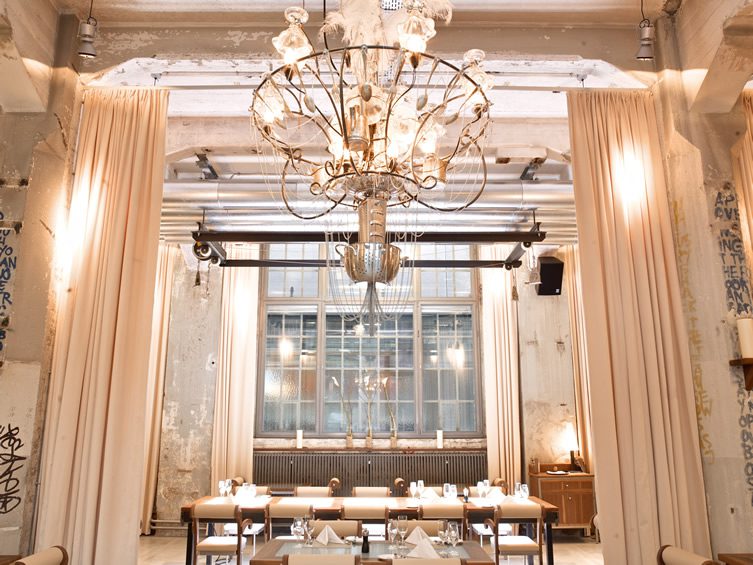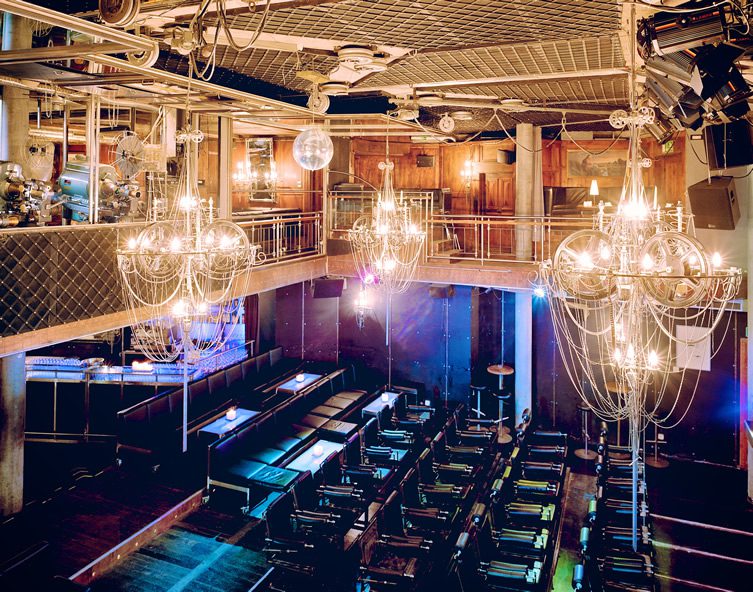 Heinz Julen wears many hats, but manages to execute everything with spectacular vision – leaving a unique stamp that can be spotted instantly. Also very similar to his namesake Heinz, which swiftly brings to mind an iconic piece of Warholian pop culture (and everyone's favourite condiment) for whom he is named and was a friend of his fathers.
Julen is an interesting and charismatic man with a hip and happening soul who's borrowed the industrial and warehouse-loft cool-factor from New York City, and mixed it with the traditional alpine touches of cowhide, wood finishes and multi-use functionality needed in the Alps.
"Heinz has a great sense of humour and is very down to earth, he always takes time to talk to people who admire his work and proudly shows guest around in his new hotel. All the furniture he creates has a unique style, that's very recognisable and all of high standard. He loves to make special objects which are multi-functional, like the 'hanging' table, which doubles as a lighting feature when lifted", shares Nicole Rietveld, his former apprentice and now owner of the second Heinz Julen shop located in Amsterdam.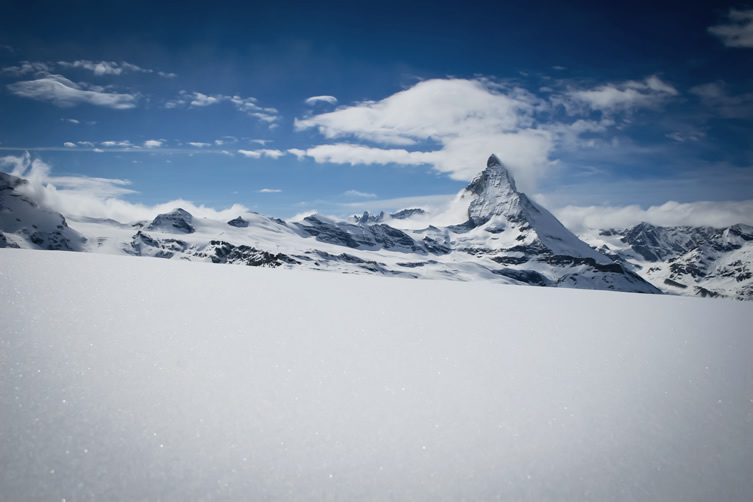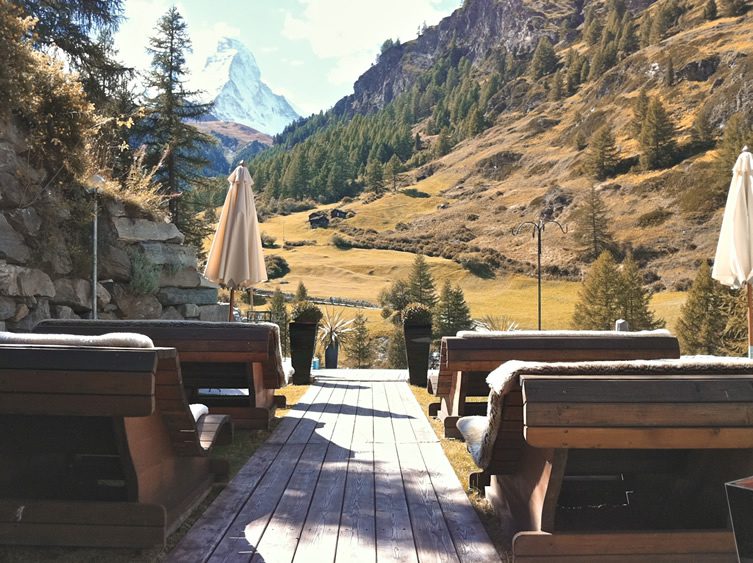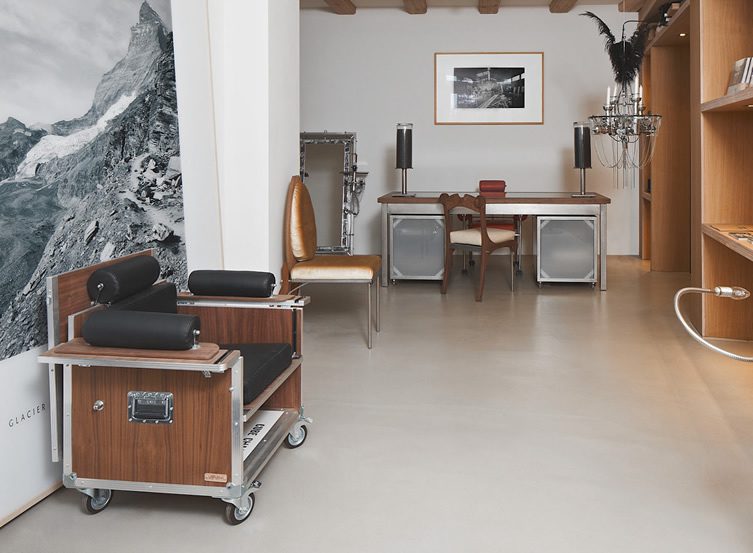 Julen's unique style recipe has been shaken up and spit out over his 14+ mountain properties and projects, making a "so hip it hurts" environment that everyone wants to take home, be a part of, or party in. That is of course possible, as you can purchase his furniture then eat, drink, dance, relax or indulge at the many owned by, or designed by Heinz Julen spots around town or mountainside.
This is not a monopoly or homogenised mess however. It is a genuinely lauded portfolio full of fans, beautiful design, organic engineering and honest function and of course fun. So how did this all come to be? We Heart uncovered a little bit more after a Skype interview (his first) with the man himself.
Was it your intention to infuse so much of Zermatt with all of your various projects and style?
No it was not the plan. But I used to build huts when I was a little boy in the mountain and I made them for especially for my sisters. Those huts eventually became bigger and more stable and now I have all my buildings in the town, which my sisters run so it just organically evolved.
Where do you draw inspiration from today, and is it different from many years ago?
No it's not different today because of honesty. Technically you become finer with age but I have a basic idea of what we do and it grows organically like a person. I am not the type of person who needs a certain moment or vacation that inspires. But when I do have an idea I go to my mountain place and hide away to develop the project it does start with a basic idea before bringing it to paper.
How long is the process of making one Cube Chair?
One man, one week.
What is your approach to design?
The engineering in my work is about function, the possibilities of using materials are limited and that packaged together gives a certain style that is honest and is deep and profound. To look after the certain truths and for me that is the honesty because I cannot do anything else but what the engineering allows.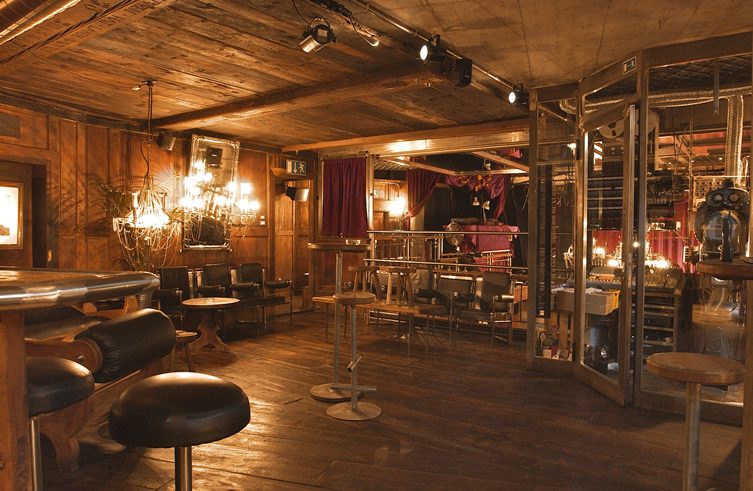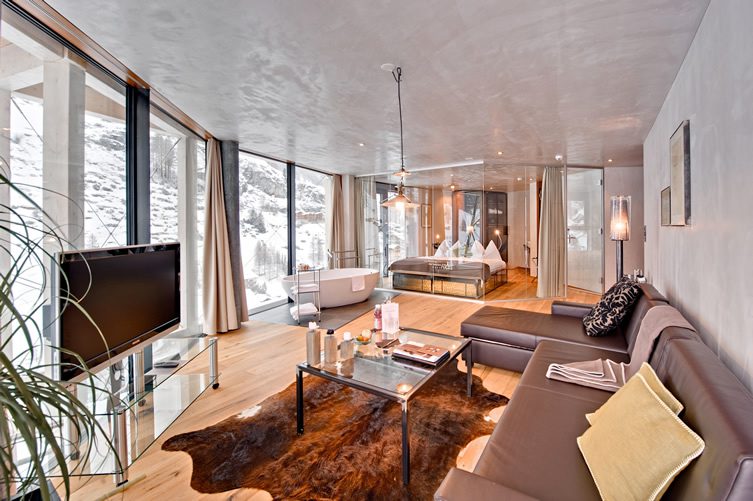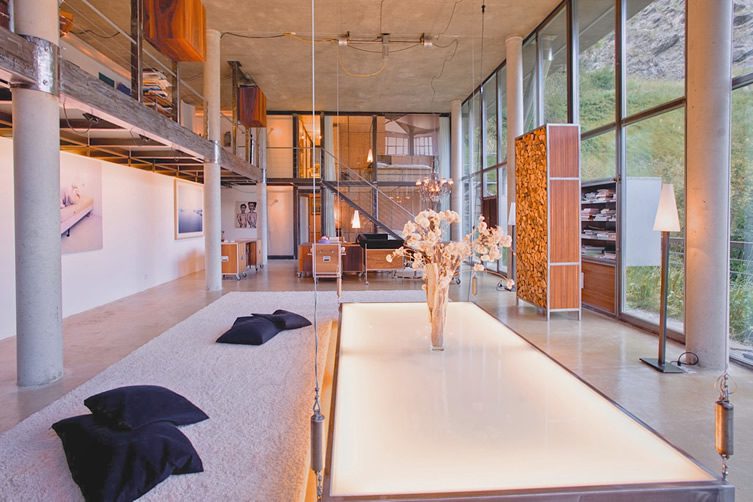 A few pieces of work you are the most proud of.
The Vernissage, the multi-use cinema, and concert hall. I was age 25 when I first started it on paper and I am also proud of the latest project the Backstage Hotel and Wellness Area. I like stories in my work, the Wellness Area is based on the Old Testament, the story of Genesis where God created the earth in 7 days… so there are 7 rooms each with a theme for each day.
Who are a few of your favourite artists of sculptors?
'70s and '80s Americans artists like Frank Stella and sculptor John Chamberlain.
When in Zermatt where can we find you…
Eating; My new restaurant AFTER SEVEN at the Backstage Hotel, with celeb chef Ivo Adam.
Drinking; If I do have a drink it's après ski, at a place called Cervo.
Relaxing; In my mountain Atelier to sketch and draw and then I ski down to Chez Vrony my sister's Restaurant.
What is the best thing about Zermatt?
The Matterhorn
What is next for you!?
Another baby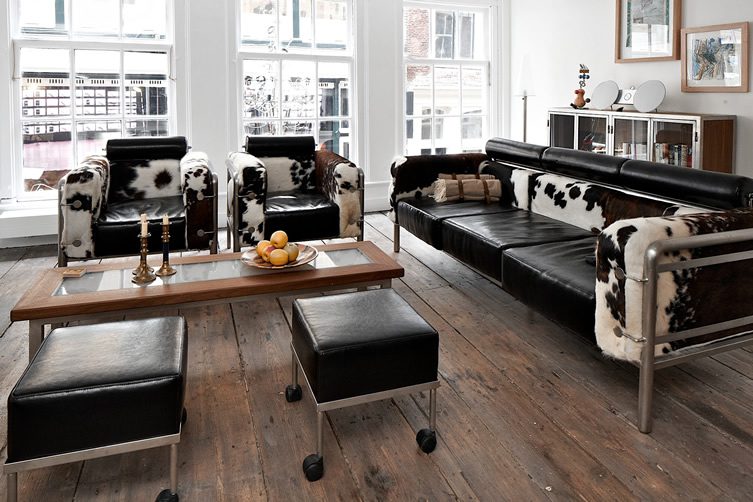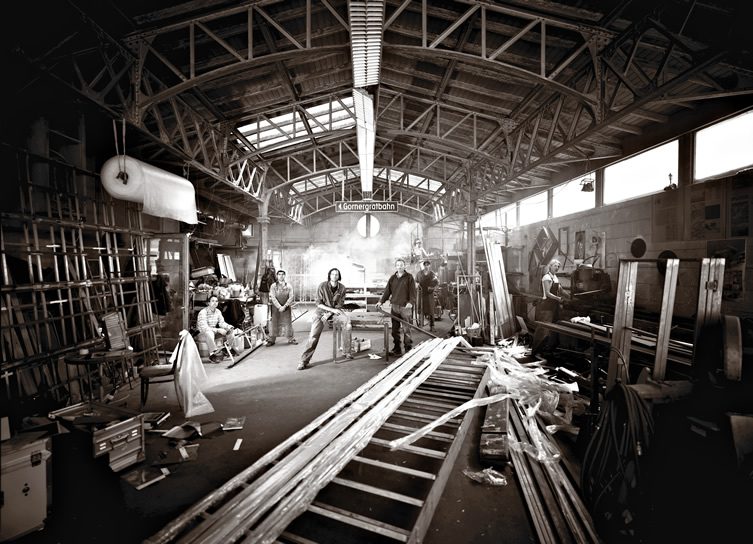 Heinz Julen is his own style and his own style is his brand, that coupled with his outdoorsy upbringing and love for nature makes it easy to keep things organic and honest. He only uses glass, wood, concrete and metals in his work because that is the extent of the machinery in his Atelier "I don't use plastic because I don't have a machine that cuts plastic", it's as simple as that. And it's true, it IS that simple, for what seems complicated and very intricate is really a rather honest approach with a straightforward story, pull back the layers and you are left with the truth and some rather progressive looking design.
His only loss for words came when asked to describe his style, but both Nikole and an eccentric friend named Andre appear in screen enthusiastically throwing out buzz words to answer the question; "innovative, crazy, Baroque, industrial, alpdesign"… Sounds like a good recipe.
***