Renowned British pop artist Peter Blake has designed a limited edition tote bag for Books Are My Bag (BAMB), an annual campaign celebrating bookshops up and down the British Isles and Ireland.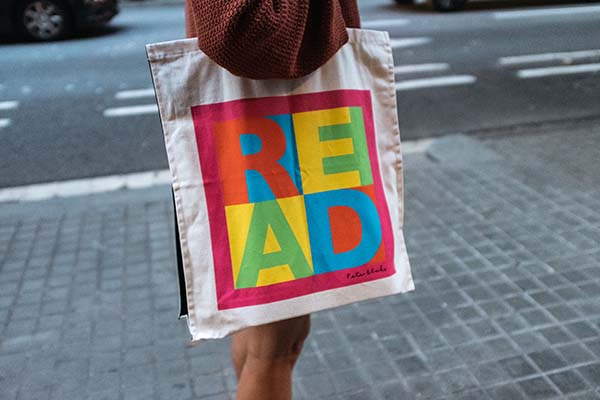 Available to buy in bookstores from Saturday 6 October, Blake joins a number of artists and designers—including Tracey Emin, Grayson Perry, and Coralie Bickford Smith—who've supported the cause over the years designing bags in their signature styles.
With colourful block letters spelling 'READ' on one side, and 'Books Are My Bag' (the Sgt. Pepper's Lonely Hearts Club Band icon's signature scrawled prominently beneath) on the other, the collaborative tote bag carries a simple and powerful message that allows avid readers to display their love and support for local bookshops whilst encouraging others to do so too.
With over 2,000 bookshops supporting the campaign in 2017, holding special events and creating bespoke window displays, We Heart is expecting big things for this year's event. With a veritable pop art icon lending his talents to the cause