Those of you who've spent time in Hamburg will have made sense of the all-encompassing spirit that grips the city, its people and visitors. As such, you will understand the sheer pleasure to be had in traipsing its graffiti-lined streets, discovering the latest wave of hip coffee shops, craft beer bars, independent record stores, and vintage haunts that occupy its diverse range of neighbourhoods.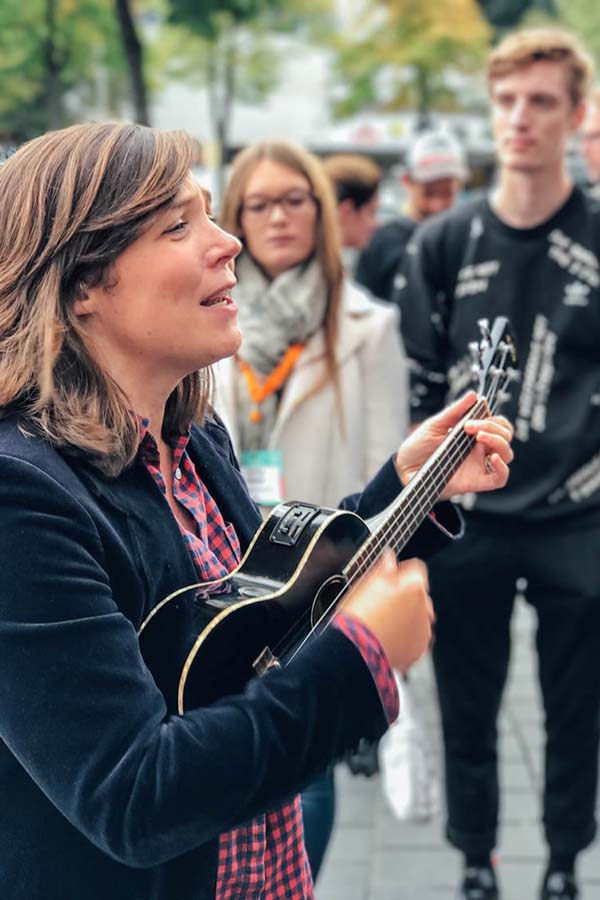 You'll have experienced its singular slant on football, the left-leaning FC St. Pauli perhaps better known for its distinctive culture and cult following than success on the field. Also its sonorous and historic music scene—The Beatles were regular performers at dockside clubs in the early 1960s, something super-fan Stefanie Hempel recounts on her noted St. Pauli Beatles Tour.
But it's not just the past, the Hamburg Metropolitan Region is host to over 100 festivals each year: metal haven, Wacken Open Air; hip MS DOCKVILLE; the headline names at Hurricane Festival; the self-explanatory Elbjazz; and the brilliant Reeperbahn Festival that moves frenetically around the Fab Four's old haunts. Each differing in size and musical style, the variety is symbolic of the city. Then there's the epic Herzog & de Meuron-designed Elbphilharmonie, a cultural landmark situated on the banks of the Elbe river which—referred to locally as the Elphi—is one of the world's largest and most acoustically-advanced concert halls.
With internationally respected cultural and music scenes kept going by world-class food and drink, it's no surprise that the city want to shout about it from the rooftops. Or rather the warehouses of London's Brick Lane. For those who haven't had the fortune to experience Hamburg in person—or those who have and are craving more of its unique and indefinable spirit—Hamburg Festival is back; the cultural pop-up at London's The Boiler House building on last year's event that welcomed in excess of 11,000 intrigued visitors last October.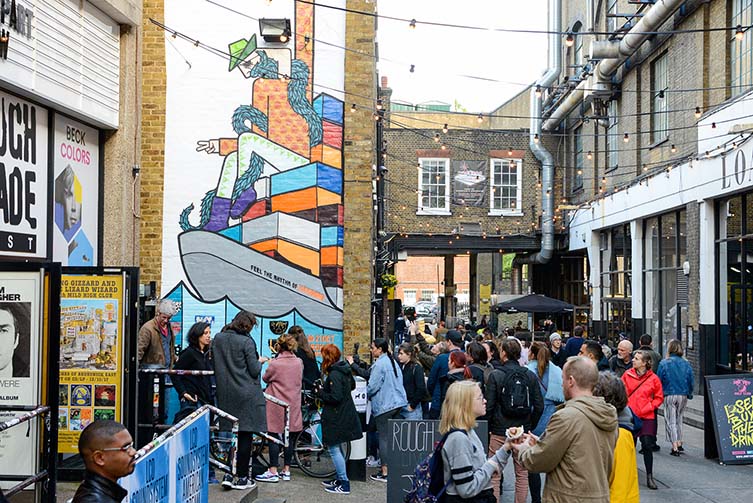 Organised by the Hamburg Convention Bureau GmbH—who believe that the only way to feel the spirit of the city is to enjoy a first-hand experience—the two day event promises to bring the essence, music, tastes, and cultures of the Hanseatic City to the UK capital with a programme that includes live performances from bands who'll be on stage at the aforementioned festivals; Stefanie Hempel and ukulele, who will treat visitors to a sing-a-long Beatles journey; and a large-scale replica of the Elbphilharmonie which will use the power of VR headsets to send festival-goers on a virtual visit of the concert hall in all of its architectural glory.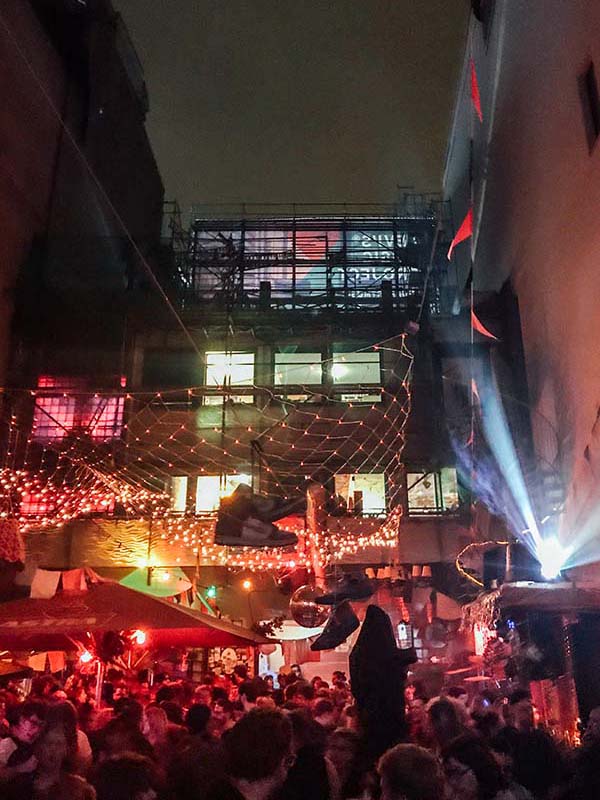 Experimental restaurant, COOK UP Culinary Gallery, will create authentic Hamburg fare throughout a series of live cooking demonstrations; whilst the city's sweetest museum, the CHOCOVERSUM, will be offering tastings of their best-loved chocolates. Visitors can caffeine-kick off proceedings with a coffee from Speicherstadt Kaffeerösterei before moving onto the harder stuff, which will include LÜTTE HÖÖG, a Hamburg-brewed craft beer.
Named Best City in the World for a Night Out in a recent poll—nightlife, food and drink, friendliness, safety, cost, and ease of getting around all contributing factors—Londoners can get a literal taste of the action as Hamburg export their finest assets for a weekend-long pop-up with good times at its heart. Adding art walks and exhibitions, live-painting, and the friendly faces of FC St. Pauli to the extravaganza, mark your diaries and experience an entire city on tour.
Running 1—2 September at Brick Lane's Truman Brewery (10am—11pm Saturday; 10am—6pm Sunday), Hamburg Festival is a free event that must not be missed. The full programme can be found at london.hamburgontour.com.