If you grew up with one eye on a tablet and the other on a smartphone, then you'll feel right at home at the tech-savvy CityHub in Amsterdam's Oud West neighbourhood. It's pitched at digital natives in the 20 to 35 age bracket and has been designed with information at its core.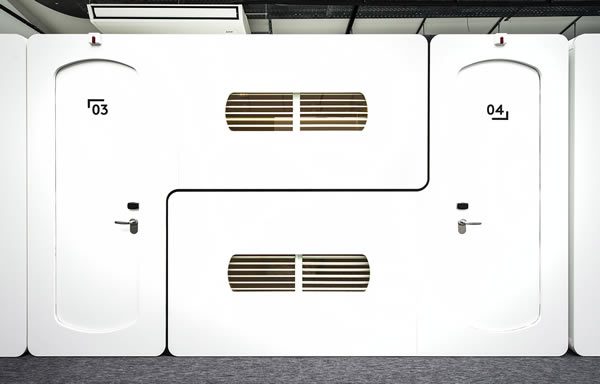 While the best that traditional luxury hotels can manage is patchy and unreasonably expensive wi-fi, CityHub is switched on to the needs of Generation Y and offers the use of a mobile router so guests can swerve data roaming charges and enjoy free internet while they are out and about in the city.
CityHub goes beyond accommodation. The hotel is also a resource for Amsterdam explorers thanks to the CityHub smartphone app, which taps the knowledge of locals in real-time for information including the inside track on non-touristy places to visit, tips on where to eat and drink, and the hottest nightlife recommendations. Back at the hotel, guests are issued with an RFID wristband that's used for features such as round-the-clock check-in and the self-service bar.
There are 50 futuristic rooms or "hubs", cleverly slotted together in a modern extension to an attractive brick warehouse building. The hubs — which cost €50 per night and sleep two people — are equipped with mood lighting, music streaming and wake-up alarms controlled from the app.