The Royal Festival Hall has always been one of my favourite spaces in London. When I first moved to London and hardly knew a soul, I would often wander along the Southbank and find myself there.
But it was only much later, when I learnt more about the building's history, that I really understood its appeal.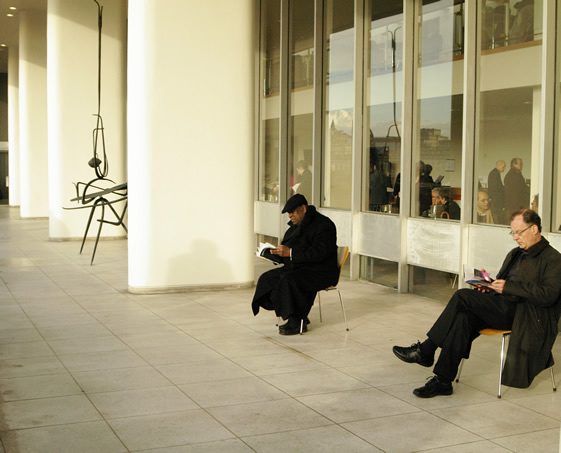 It was designed by London County Council's architecture team led by Leslie Martin, Robert Matthew and Peter Moro, and was the first major public building to be completed since prior to WW2.
It was built as the centrepiece of the Festival of Britain, which took place from May to September 1951, to commemorate the centenary of the Great Exhibition of 1851. The festival celebrated Britain's achievements and potential; engaged people with the arts, science and industry; and provided a tonic after the austerity of the Second World War. It was promoted as a 'national village fete' and 'a tonic to the nation.'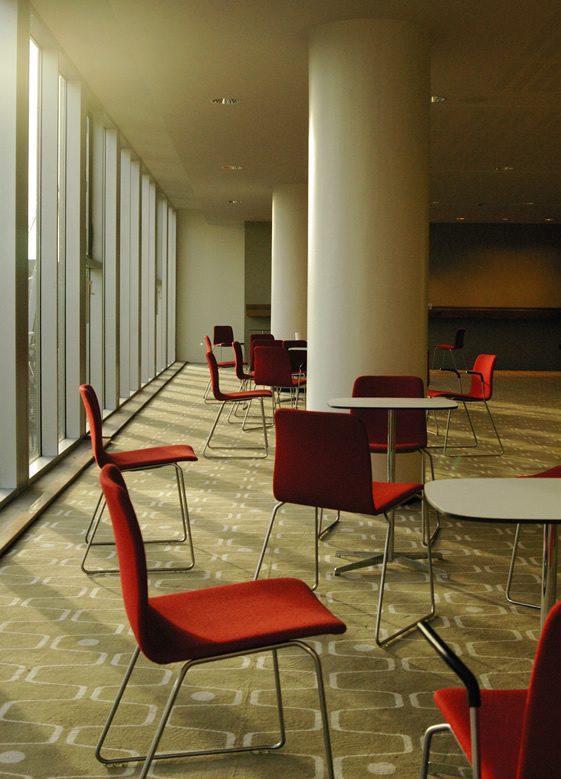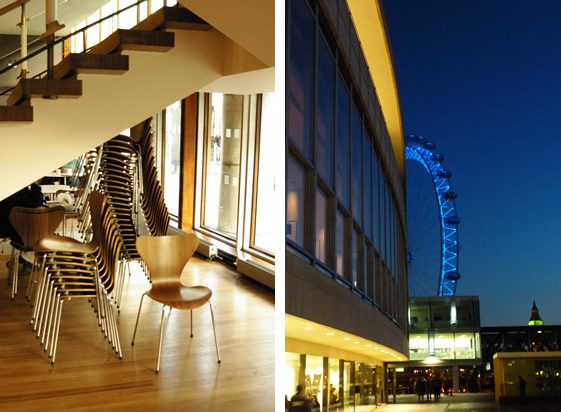 For its part in that admirable aim, the Royal Festival Hall was designed to be spacious, sociable and democratic, and in succeeding, quickly earned the title 'The People's Palace.'
The use of glass, white and wood, combined with accents of certain colours like red, turquoise and muted green, are typical of 'festival style,' a very niche and very British design style that grew up around the festival. The generous use of glass connected inside spaces with outside terraces and seating areas; commonplace now, but almost unheard of in 1951.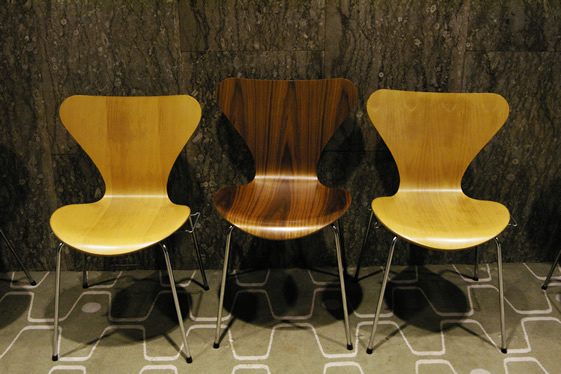 Robin and Lucienne Day were very involved in the development of the Royal Festival Hall and are now almost synonymous with festival style. Their contributions included Lucienne's Calyx Print and Robin's Arm Chair for the Royal Festival Hall. (The majority of chairs in use in the hall today are Arne Jacobsen Series 7 Chairs, designed in 1955.)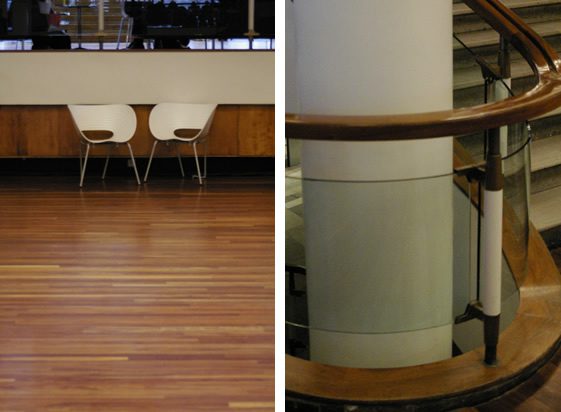 Placing the concert hall at the centre of the space enabled it to be as large as possible, with a very democratic layout that meant no 'bad seats'. It also provided plenty of space for audiences to spill out into during intervals. These spaces also became popular, and still are, as social meeting places where people from all walks of life feel welcome. And without knowing that at the time – it was always somewhere I felt very welcome.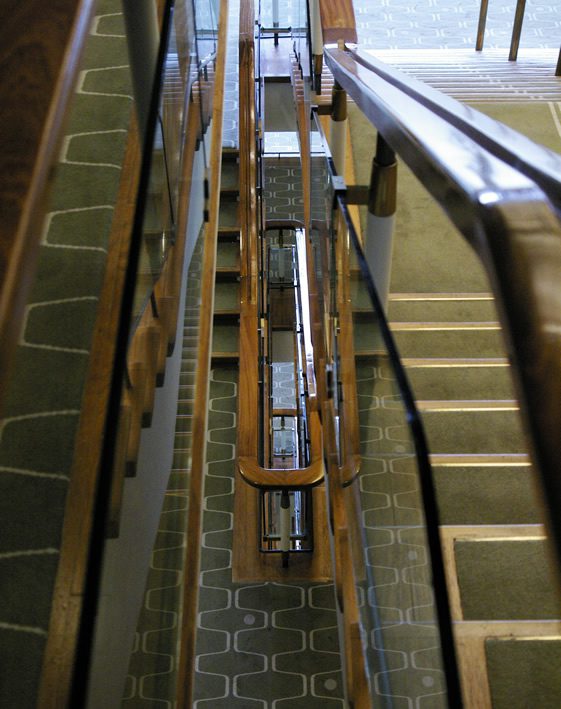 The infamous net and ball carpet, designed by Peter Moro, was lovingly recreated during the 2005-7 refurbishment and was the subject of much of This is Tomorrow, a film originally shown with a live Saint Etienne score, documenting the refurbishment. (A fabulously geeky Friday night out I remember fondly!) Mats made from carpet off-cuts were available at the time of the refurbishment and wallpaper is still available in the same pattern and in three colourways.