Exploring the ideals of urban Tokyo living, a stay at a BnA Hotel connects guests directly to Japanese artists and creators, enabling culture-savvy travellers to bed-down within a work of art; the cost they pay for booking the room shared between BnA and the artist.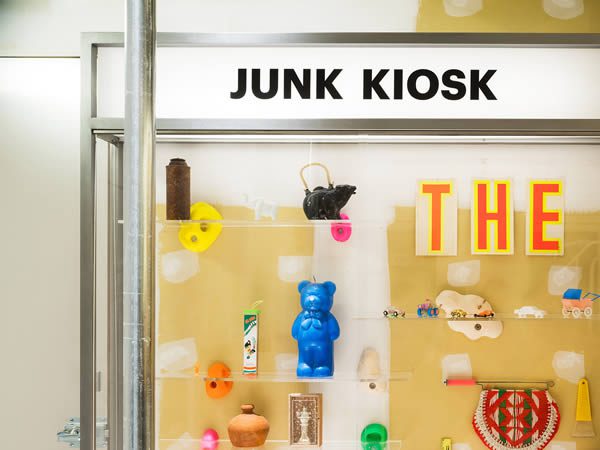 Following on from their first art hotel—BnA HOTEL Koenji, based on a concept born when entrepreneurs Yu 'Taz' Tazawa and Yuto Maeda met architect Keigo Fukugaki in 2014—the young creative hospitality brand have proudly opened their second venture; BnA STUDIO Akihabara seeing visionary creatives studioBOWL, 81 BASTARDS, and 51.3 G-WAVE transform its rooms into liveable spaces that push the boundaries of art, design, and functionality.
Comprising five art rooms—ATHLETIC PARK; WONDER PARK; RESPONDER; HAILER; and ZEN GARDEN—custom-built furniture and extraordinary art concepts combine at BnA STUDIO Akihabara to create a stay like no other; respecting Japanese traditions and craftsmanship but busting preconceptions in the process. studioBOWL's ATHLETIC PARK is a two-bed superior room, designer Ryohei Murakami drawing upon high school memories of hanging out in graffiti strewn playgrounds. Popping with colour and toying with spatiality, Murakami's room explores the gap between industrial design and Pop Art.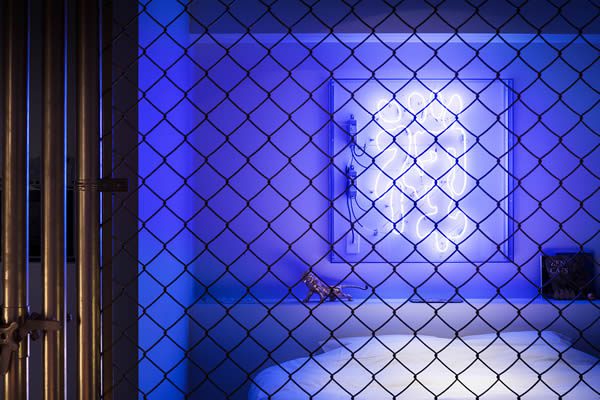 Inspired by the same memories, WONDER PARK aims to evoke curiosity, everyday objects (such as a tricycle that forms the base of a table) inviting guests to return to their former years and act like a big kid. No encouragement needed. 81 BASTARDS' ten-strong collective worked on the RESPONDER and HAILER concepts, the former featuring an exhilarating and all-encompassing mural that engulfs its guests, paying homepage to the collective's street art and cultural roots, whilst intertwining traditional Japanese motifs, and the latter using Gods as a centrepiece to create a balance between Japanese tradition and modern luxury; Raijin and Fujin (Gods of thunder and wind) painted on traditional gold leaf screen.
Produced by 51.3 G-WAVE and room curator Taku Sato, ZEN GARDEN riffs on the stereotype of 'Zen Japan', creating an unusual but calming balance that nods to the neon futurism of the chaotic city that surrounds the hotel. Racing demonically through cultural reference points and embodying the over-saturation of visual stimulation in the internet age, BnA's latest venture is an intoxicating connection to contemporary creativity. For those wanting to embrace the cultural chaos of Tokyo and support the fierce creative spirit of its designers and artists, the collective's second art hotel project is a surefire winner.