Since our story about Laura Lee Brown and Steve Wilson's 21c Museum Hotels brand in 2013, they have gone on to open another four properties; bringing their total tally to seven with an eighth on its way soon.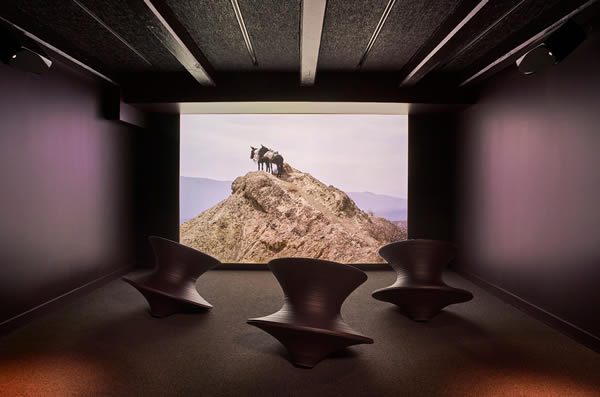 Nashville, Tennessee, is the location for their latest art-museum-hotel — the duo making strides in their mission to 'engage the public with contemporary art and support the revitalisation of American downtowns'. Set within the historic Gray & Dudley Building, 21c Museum Hotel Nashville boasts 10,500 square feet of contemporary art space (which is open to the public without charge), 124 guest rooms, and the Gray & Dudley restaurant.
The art hotel's exciting site-specific installations (a rotating schedule of curated exhibitions and works from both Nashville-based and international artists) segue seamlessly Deborah Berke Partners' prepossessing interiors make use of the famous building's high ceilings and large windows; custom-made contemporary furnishings and an imposing blackened-steel staircase with leather-wrapped hand rails connects the public floors to the space on the second floor.
Saddling into Nashville's burgeoning contemporary arts scene, and riding shotgun with its renowned musical landscape, 21c Museum Hotel Nashville delivers an impressive option in a city that is fast becoming one to watch.