The monied purification of street art culture continues in New York, at an ironically-named new mega-restaurant. Vandal takes the tag once applied to its city's taggers by the very people who will be stepping out into this 360-seat venue, designed in collaboration with Rockwell Group. It's probably a little unfair to lay the cascade of gentrification at Vandal's doorstep — the mean streets of downtown Manhattan are long forgotten — and, after all, this is a celebration of street art's very finest; the sort who swapped train tracks for white cube galleries a long time ago.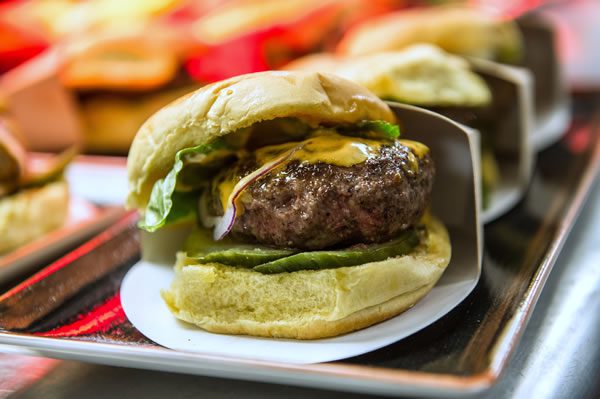 That said, it'll be hard for some of the artists still out in the cold to swallow comments like those from Brit artist HUSH: 'together we created a cohesive space to complement the eclectic street food-inspired menu Chef Santos has prepared'. Lovely. But these struggling artists have multi-million pound mortgages to keep paying, and so street art giants like Shepard Fairey, Tristan Eaton and Vhils join HUSH in turning a series of dining rooms into something which is actually very nice indeed. Of course, Rockwell Group have fine pedigree in the Big Apple; working on swankathon spaces like Chefs Club and New York Edition. Vandal is no different, a labyrinthine venue that teases and pleases at each twist and turn; private rooms, 'secret catacombs', and art installations all accessed via a minimalist flower shop designed by noted creative floral studio Ovando.
The grit of bygone Bowery is referenced, but it is the opulence of today that wins out — it's not a bad place to enjoy the fruits of Chris Santos's labour; signature dishes like Pressed New York Hot Pretzel (American Kobe tartare, smoked aioli, pickled mustard seeds) and Chicken Katsu & Hong Kong Egg Waffles (with braised collard greens) are informed by the Lower East Side's multicultural heritage, and the street food that he and executive chef/partner Jonathan Kavourakis have lapped up on their travels.