Combining cutting-edge interiors with masterful gastronomy, chef Tomotaka Ishizuka brings the Japanese haute cuisine concept Kaiseki—one of the world's finest food experiences, a concept dating back 600 yars to the ceremonial cooking practices of Zen monasteries—to Melbourne with his eponymous Bourke Street restaurant.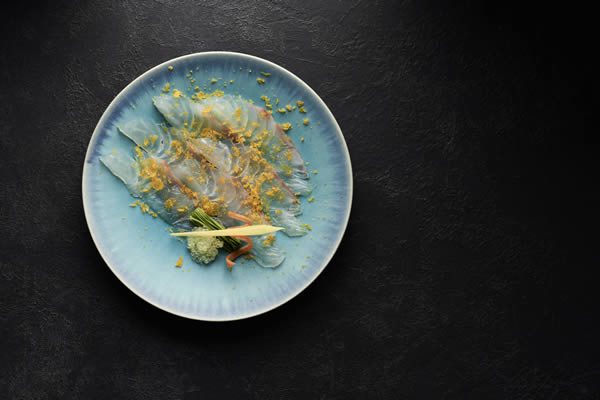 Opening up his own 16-seat restaurant on Bourke Street, having worked in a string of esteemed kitchens over the years, Ishizuka embodies the tradition of Kaiseki by taking diners on a discovery of flavours and theatrics; cultivated by carefully selected tableware, intricate food presentation, and an exclusive, intimate setting amid a stunning architectural intervention.
Dishing up a nightly set menu consisting of 11 plates, Ishizuka balances taste and texture with expert precision. Guests can expect to dine on an amuse-bouche of sea urchin and spanner crab, and Zensai (which, meaning 'small pretty things', is a selection of five delicacies including boiled black tiger prawn with caviar). Osuimono soup precedes the freshest sashimi and a pair of grilled courses, which could be red bream or Mayura Wagyu, served with a side of sushi. Continuing in this decadent vein until dessert is reached, Ishizuka represents Japanese haute cuisine executed with all the precision of one of their famous blades; all carried out in immersive surroundings—put together by international design practice, Russell & George—that match the theatrics of Tomotaka's culinary masterclass.
@ishizuka_australia
@russellandgeorge