If the walls of this building in Duckboard Place could talk, who knows what tales they would tell. Rumour has it that notorious 1920s gangster Squizzy Taylor used the 19th Century brick warehouse for some of his dodgy operations, but nowadays everything is above board.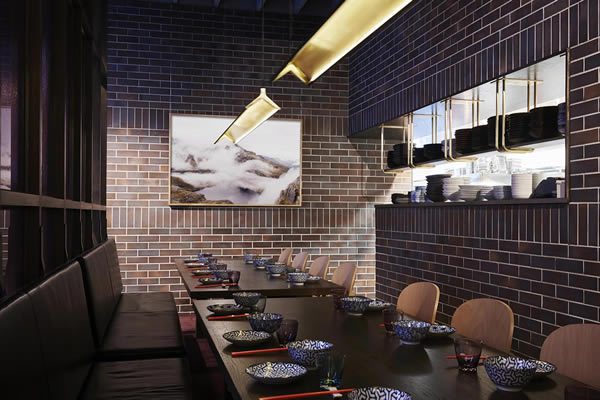 Chinese restaurant Lee Ho Fook is the current custodian of the storied space off Flinders Lane, and it's the Techne Architecture and Design team who have made the place talk.
Techne has chosen a less is more approach, incorporating Chinese objects and motifs in sparing and subtle fashion. With a relatively modest area to work with over two floors, light and space are at a premium. A wooden partition frame, augmenting the original Oregon timber trusses, separates the dining room into zones without creating a claustrophobic effect, and American oak was used to fashion the banquette seating. Brass detailing stands in for gold – a material associated with good luck and happiness in Chinese tradition. The décor benefits from the talents of Datsun Tran (the circular work) and Brooke Holm's photographic landscapes. Chef Victor Liong isn't one for self-aggrandisement, describing the Lee Ho Fook cuisine as "not shit Chinese" – definitely worth investigating to see if that's just false modesty.