Located a short hop from Mornington Peninsula's spellbinding Jackalope hotel, Rare Hare Wine & Food Store (also the new home of Willow Creek wines) is a place to devour honest, generous and earthy foods; slurp on decadent wines; and marvel at heart-stopping design.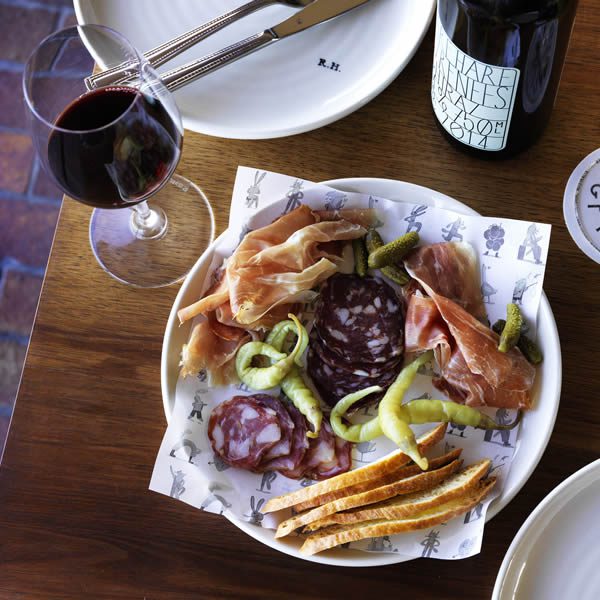 The 90-seater restaurant embraces both indoor and outdoor dining facilities, and looks out over the Peninsula's rolling vineyards; towards the sensory playground, Jackalope, with its seven metre-tall, Emily Floyd-sculpted horned jackrabbit. Affording diners the satisfaction of sampling local produce under the direction of executive chef, Guy Stanaway, Rare Hare rivals the devastating good looks of its nearby folklore-inspired hospitality cousin with soothing interiors and playful branding courtesy of Melbourne-based studio Projects of Imagination.
For guests who want to 'delve deeper into an outstanding selection of wines and the vinification behind them', private tastings are hosted in the barrel hall; a rare tasting opportunity hosted by esteemed winemaker Geraldine McFaul. Approachable in atmosphere, Rare Hare strips back the elitism so oft-associated with the wine world, presenting its rich experiences in a conceptual space that conveys the whimsical approach of Mornington Peninsula's new destination hotel.