Inspired by the spirited street food scene that runs all throughout Southeast Asia—the smell of charred meats and smoke lingering in the air, eating unforgettable meals at plastic tables with rickety chairs—Christina Nguyenand and Birk Stefan Grudem had a longing to recreate the concept in Minneapolis. Now a reality, the guys behind Latino-inspired food truck turned bricks and mortar restaurant, Hola Arepa, have opened up Hai Hai in the Twin Cities.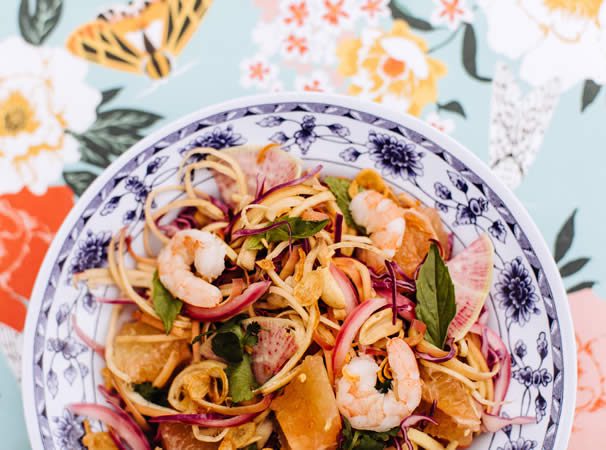 Meaning two in Vietnamese, and a nod to the building's past life as the infamous dive bar cum strip club 22nd Avenue Station, the Southeast Asian palette of flavours at Hai Hai are a base from which to take diners on a culinary journey through lesser known regional areas of the Asian subregion; offering much more than traditional pho and pad thai, and at the same time combining classic dishes with new and innovative plates.
Laksa shrimp and grits appear alongside fried rice cakes and egg, Viet meatball bahn mi, and Hanoi sticky rice on the popular brunch menu; whilst evening diners can devour lemongrass chopped clams and Balinese cauliflower, before moving onto turmeric and dill fish or a crispy rice salad washed down with a choice of tap beers, wines, and cocktails.
Got an irk to eat like the South East Asians? Head to Hai Hai, pull up one of the tiny plastic stools on their terrace, and let yourself believe you're on the streets of Saigon. Although with slightly less humidity.