The frenetic food markets and chaotic streets of Bangkok and Thailand-at-large provide the inspiration for Long Chim, a high-energy new restaurant located on the banks of Melbourne's fancy Crown Riverwalk.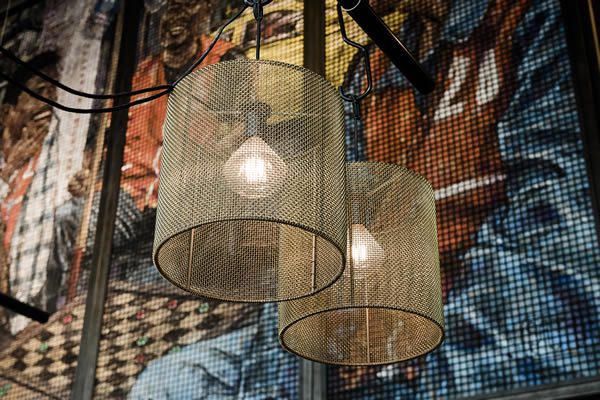 The latest hospitality project to be designed by Technē Architecture + Interior Design revolves around a communal dining experience, befitting of that famous Southeast Asian hospitality. Meaning 'to come and try' in Thai, Long Chim was designed to encapsulate the authenticity of the Asian street food scene, whilst bearing the weight of a high-capacity restaurant.
Drawing from the patina of Bangkok's lived-in streets, not only have Technē created a space that can evolve with time, they've created a bustling restaurant that captures the vitality of the city through clever use of subtle, unexpected bursts of colour — furniture, artwork and lighting creating and encouraging an intimate yet theatrical experience.
The man at the helm is David Thompson, serial restauranteur and founder of Thai restaurant Nahm at London's The Halkin hotel; earning a Michelin star in its first six months, a second branch at the Metropolitan in Bangkok has been recognised as one of the World's 50 Best Restaurants. Having spent several years living in the Thai capital, Thompson's ardour for the country's cuisine remains resolute — 'come and try' his latest offering now.
@crownresorts
@technearchitects