With new product launches at HAY, Wallpaper*Handmade and Rossana Orlandi, Scholten & Baijings was undoubtedly the star of Milan Design Week 2014. I sat down in the sun with Stefan Scholten to find out more…
"We are all about colour. We think in colour. It's not a last minute obstacle – we start a project by thinking about the subject, the starting points, and colour comes immediately as part of the design. It's not only about the shape and the texture; it's about the colour too.
"We work in the studio method so we produce our own prototypes and we mix our own colours. It's a process that's about studying. Everyone knows studying is difficult because there is always something nicer to do, but if you study something you get good at it. And we study colour all the time to try to become a specialist in this field.
"The collection for J Hill's Standard is all about clear glass and we are all about colour, you could ask, what's the match? The next thing for the colour experience is texture. If you look at the car industry, we have 100 years of innovation and yet high gloss is still the most common finish. I think you can do a lot with texture, so if you have texture and colour, you have a new options. In our collection for J Hill's Standard, we were working with crystal glass, which actually contains all the colours you can imagine, because they're all visible when you see the rainbow effect in the glass – and that becomes stronger as you make more cuts. We had the option to work only on the texture, or work with texture and colour. We thought the raw materials, the crystal glass and the craft of cutting it, were so strong, that we said to each other, let's focus on this part first and then maybe add colour, but it was not necessary. The technique is so refined and the glass is so beautiful that we thought it was enough. So we're all about colour, but sometimes enough is enough!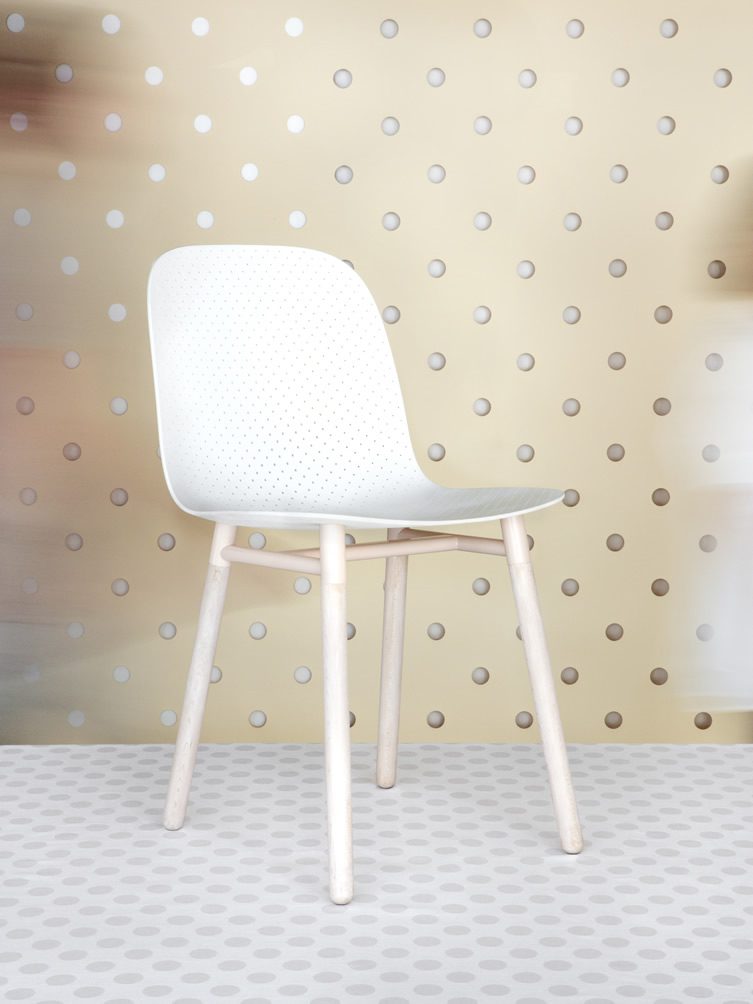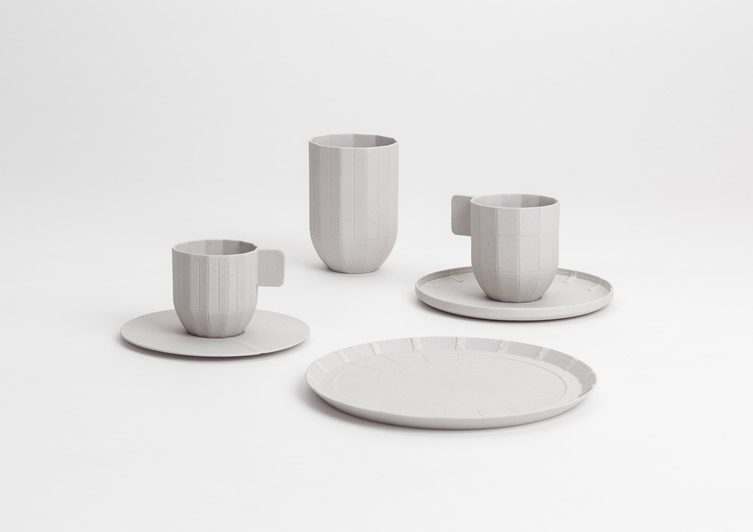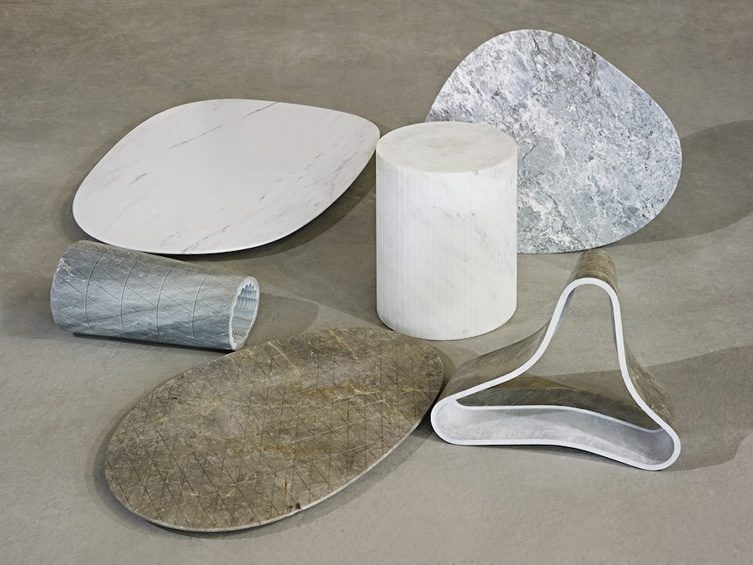 "We grew into model making and the studio method from teaching at the Design Academy. We noticed that students liked it and it was the same for us. Model making is very useful in terms of proportion. You can also see how a product is going to be made if you create your own models. You notice how certain shapes are difficult to produce, so you start making your own concessions. You end up with a model that is really feasible, which can be produced. It's about studying and making your own decisions. We're not control freaks, but we like to have this process and these decision in our own hands.
"We work together on everything. We have a team of eight people now and so with Carole [Baijings] and me that's ten in total. We think that's enough. It's a good studio. One of us will start out with a sketch and then the other will give comments to it, another one applies the colour… it's an evolving process. It's not a case of having a final drawing that we say is the design an then turning that into a prototype. It's a process of developing all kinds of materials, forms and shapes.
"All our projects are really special, so it would be a shame to point out one project and say, this is the best we did, but the J Hill's Standard was really something. We also made a beautiful marble collection [Solid Patterns for Luce di Carrara] that we're really proud of. We are proud of working within the industry and still being able show what we are good at. And we always remember the good collaborations.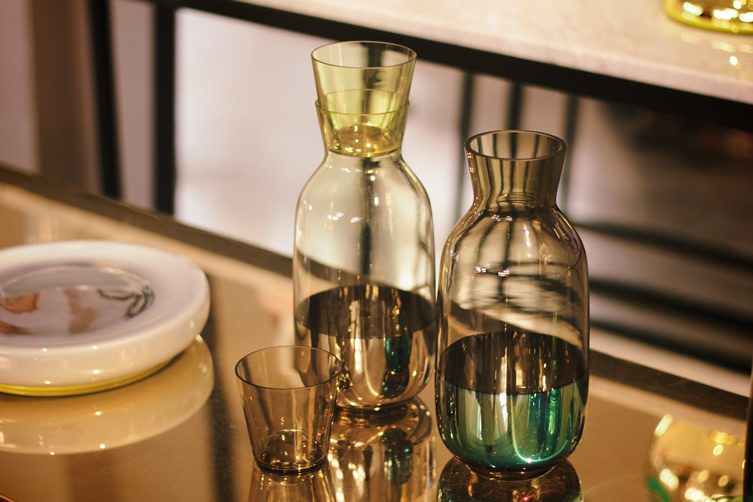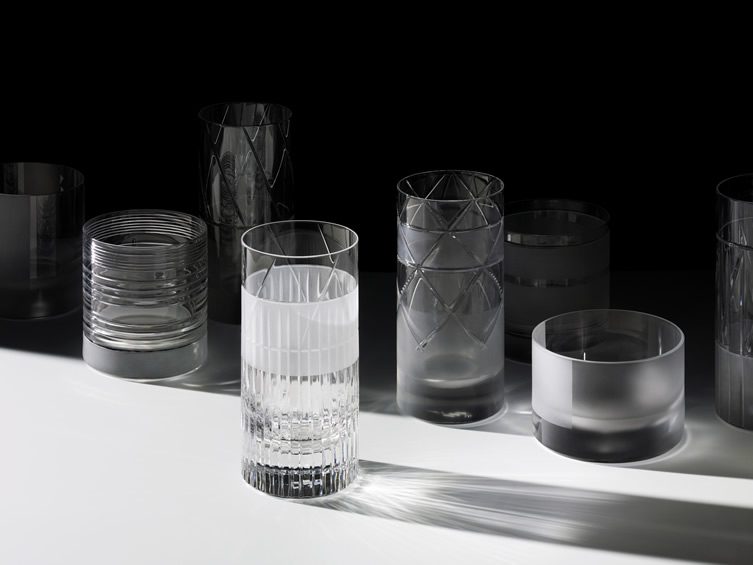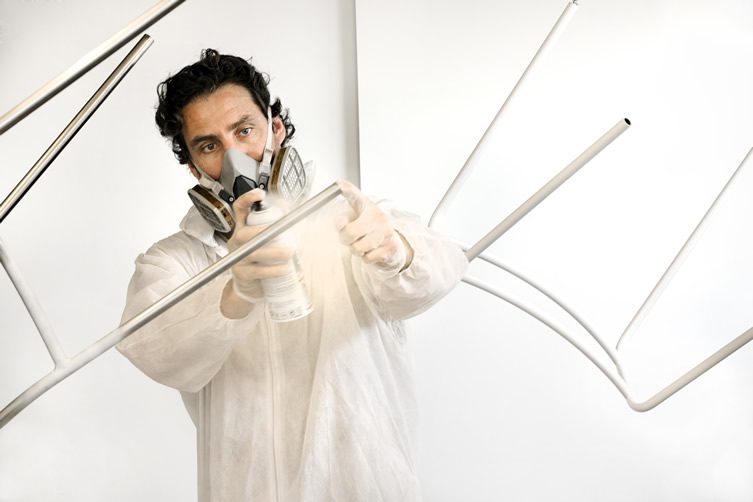 "The best advice I could give to a young designer who has the desire to become world famous, would be to hold on. It sounds silly but you should stick to your subject. If you are good, you need to practice, you need to study, you need to do it over and over before you are great. And present your work. We did all the presentations, we went everywhere just to present our work to the public. Consumers give comments, they argue with you and you learn a lot. This year was our 15th presenting in Milan. I came here for the first time in 1998. Now it's really working for us, but the first time we had a lot of people looking at our work but when we went back into our studio, the phone was not ringing. The next year we did it again with new work and the year after too. I think that when you're a young designer, you need to be a little patient. It looks like stardom – shiny and quick, but that's not the case. It's a super slow profession.
"We found a lot of confidence in working with each other. I work with Carole, my wife, and that helps a lot actually. Everyone is insecure about design, and what the reactions will be – be it positive or negative. Sometimes you can't tell from start, so you need to wait for all the reactions. Then it helps that you have each other to say, I think this will become a great thing. That helps a lot and we have some work that didn't get picked up in the beginning but it's now super good and doing really well, so you need to wait. Together, we've got more patience and more confidence.
"Milan is still the place to be for design. There are several design weeks that we have designed for and they're all super good, but I think Milan is one of the oldest. Everyone meeting each other, beautiful weather, great pasta… everything's perfect for experiencing design. I don't know another city where you have the fair and all the surrounding satellite shows, where everyone tries so hard with beautiful presentations and so much energy to show their best thing. It's always a pleasure. We travel a lot, but we've never experienced that in another city. It might be a good fair, or a good exhibition, but the whole concept? Milan is very strong in that. Milan is always great place to be with young designers, intelligent designers, upcoming designers… also everything is good, nice food, nice ambience, nice place."
***