Having failed to get in the first time, Matej Chabera graduated from London's Royal College of Art, with not one, but four final projects.
"I never planned to become a designer – it just happened as I went along enjoying the perverse freedom my artistic parents gave me. I did many things – anthropology, art history, psychology, graphic design, architectural design – and design is the outcome of my search.
"It is the ground where all my interests and experiences come together. It is a balance of thinking and making, it makes use of a broad scope of knowledge and in the end there is an object as a result. This is endlessly motivating for me.
"Studying at the Royal College of Art was very special for me. I didn't get accepted the first time. I had a massive fight with Ron Arad over Czech designer Borek Sipek in the entrance interview, which ended with him walking out of the room. So coming back and getting in, going through it with my best intentions and finishing is a huge win for me.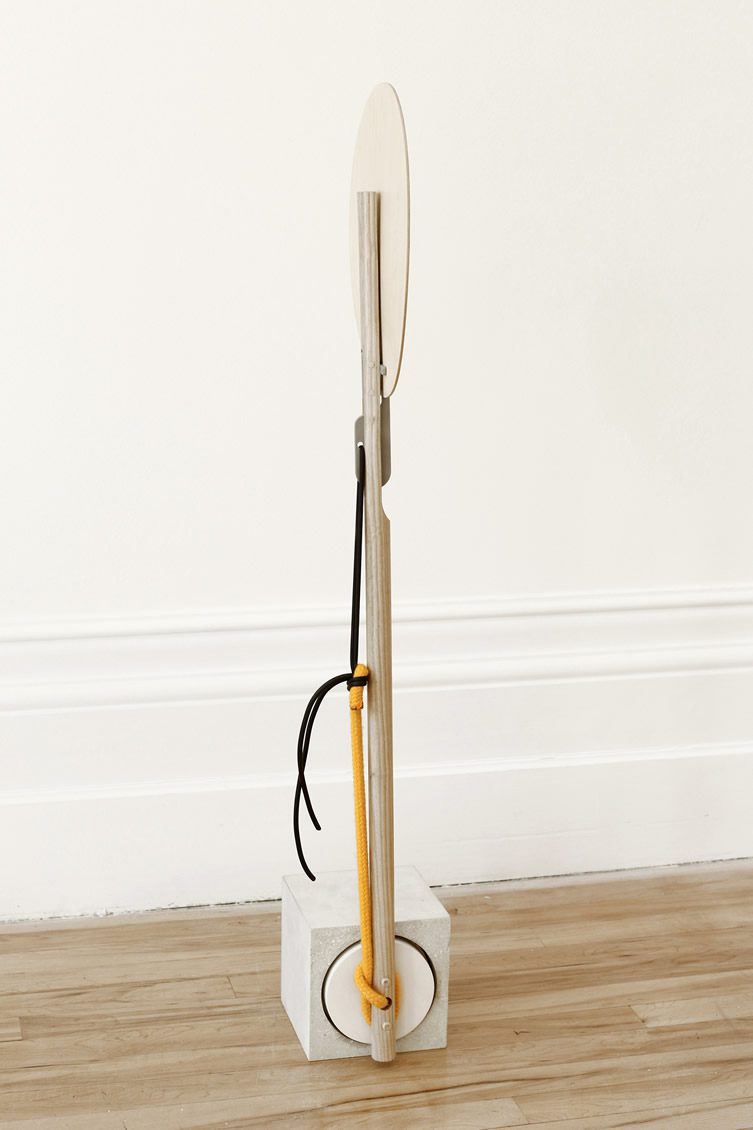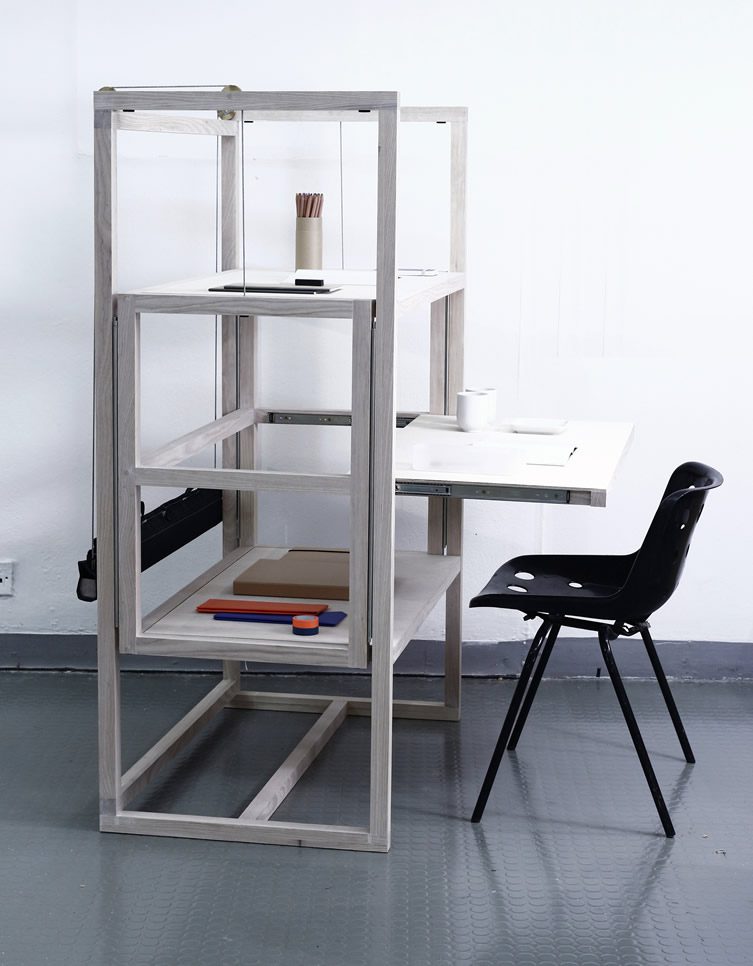 "The time was right the second time. Not getting in the first time meant that I couldn't go to school to do my MA, so I went to fight for my place in the industry and it was the best thing that could have happened to me. When I did finally get in, the extra experience put me in a better position and allowed me to work on the most important things – knowing what I want to do, formulating it, searching for the material representation of it, developing it and presenting it to the right audience in the right way.
"The status of RCA is something I am aware of and I love the history and influence of the institution, but it's not something I sell to clients. I know that it's the work you do and the people you associate yourself with that matter the most.
"I completed four final projects, rather than the traditional one. I was at the RCA and wanted to make the most of that opportunity. There was even more work in the planning, but I just couldn't produce it all. The finishing stage of every project is always tough so completing four was just on the edge I think. It was demanding and I went to the limit, losing my girlfriend in the process and exploiting my physical health.
"I wanted to do a furniture piece that did something new – the Shelf of Tables features a stack of four interchangeable desk tops enabling you to leave work in progress uninterrupted. I wanted to create something that was a continuation of my furniture work, but also reflect the change in my approach that happened at the RCA. I have become much more flexible in my design process and more focused in my expressions and judgements.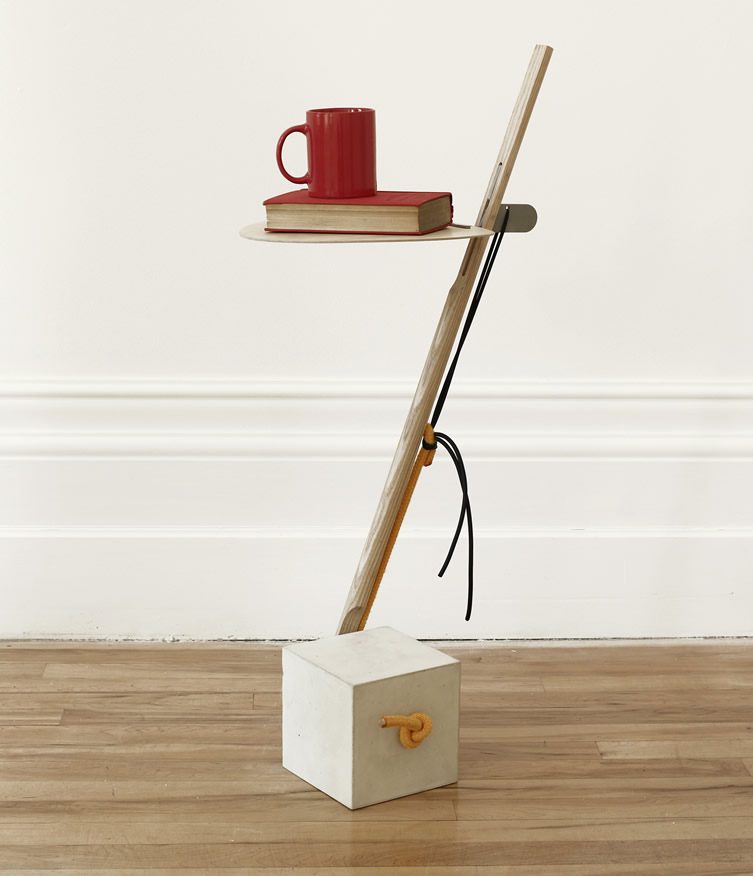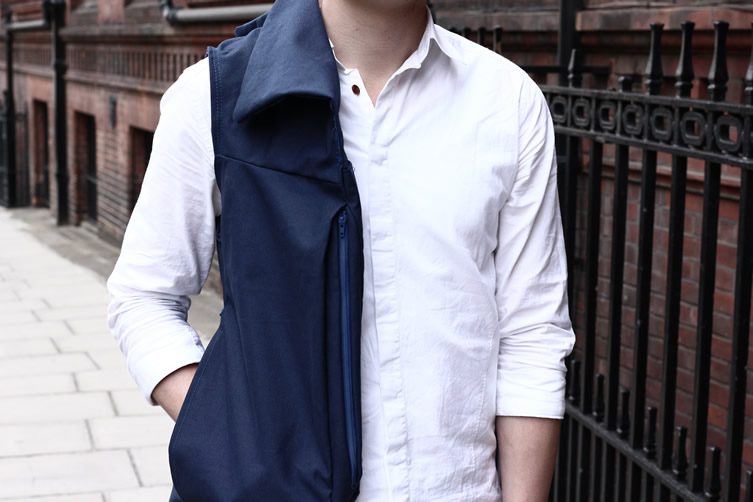 "The Tailor Bag, a wearable bag that mimics a jacket, was a step into the unknown. I wanted to try a new subject, so it was my first foray into textiles and sewing. My grandfather was a tailor, so I have always felt a certain pride in that – it became a love affair with a sewing machine.
"Then I worked with Mireia Gordi Vila on two projects, which was fantastic as a collaboration. Our work produced a methodology or a language that we know we could create a big collection out of, so ending up with two objects was actually quite modest. Swing Side Table's top swings into a vertical position when not in use, and Sling Step's elements are sewn together using a climbing sling, so that it becomes stronger the more it is used. Our work was inspired by communicating in English, comic-like drawings and lots of crappy 1:1 models. I think we both learned a lot!
"I love the process of recording visions and ideas in material. I usually digest ideas a lot but then I like to make quick models in 1:1 and that is when it starts to happen. As you make something it talks back to you, it relates to other objects, you can show it to other people. That is also why I like the product and furniture scale – it is direct, immediate and everything is compatible with the real world. My architect friends don't have this privilege.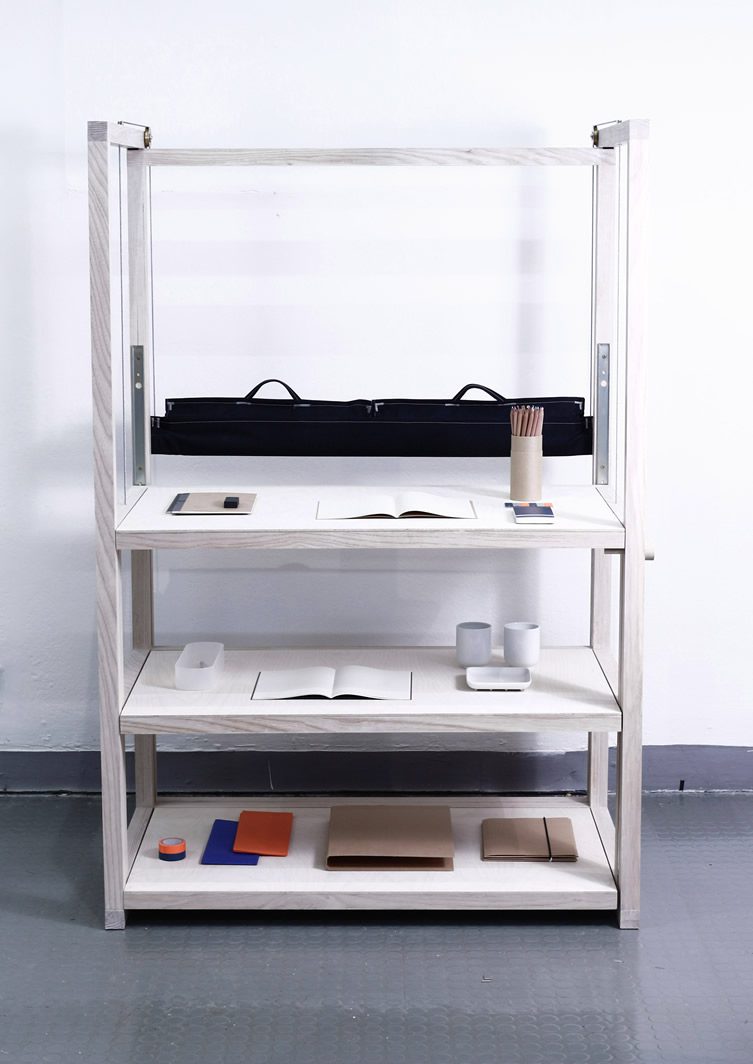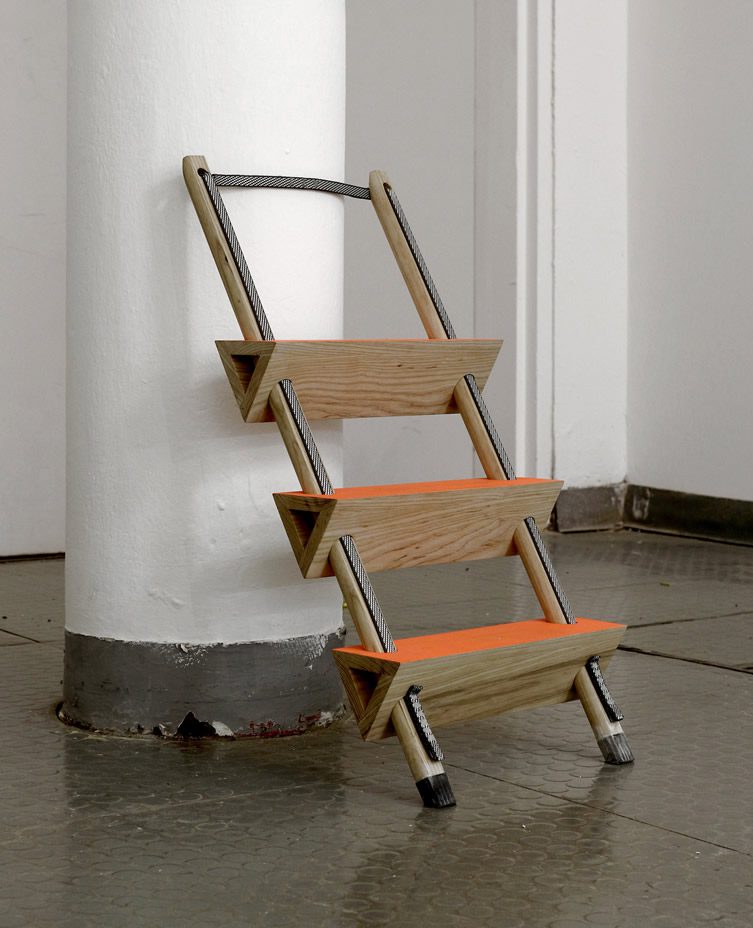 "The biggest power comes from knowing what you want – what is important for you – and the school is a way to torture yourself in front of everyone in order to find out really properly what that is.
"My energy and drive come from an honest search over the past decade. I have travelled and studied and worked and for years I was completely uncertain about what I wanted.
"Through trying things it gradually became clear, and now I operate from a set of values and beliefs that I have arrived at myself, often through downfalls. This is a way to create a very solid base in your mind where all doubts have been dealt with and many perspectives have been considered. But it takes time to learn directly like this, it's much easier to just follow other people's beliefs systems."
***