The passion project of Michelle Mungcal and chef Ken Concepcion, Now Serving is a cookbook and culinary shop located in the heart of Los Angeles' Chinatown; a concept that will in time include a luncheonette and space for pop-up events.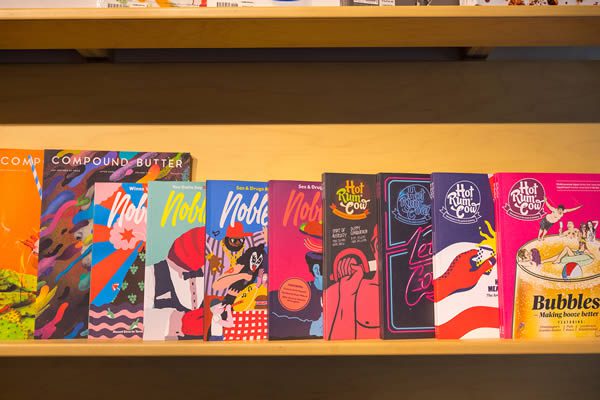 Former chef de cuisine at CUT by Wolfgang Puck, Concepcion and his wife now stock a curated selection of cookbooks and culinary wares in their 500 sq ft premises at Far East Plaza, Now Serving born from a 'constant clamouring' by the duo to find a store truly dedicated to these sorts of publications; books, independent foodie magazines, and related paraphernalia all now served up in style.
Having approached Preen Inc. to oversee the design, the studio's founder, Alexis Readinger, chose a two-toned design aesthetic; black and ivory helping to expand the space, present the collection of kitchen amenities, and to generally bring the boutique shop to life. Warm touches and simple woodwork serve to enrich the experience whilst offering a mellow space for chefs and shoppers to browse the collection; spending as much time as they like enveloped in culinary goodness.
An exciting addition to an area that's enjoying somewhat of a resurgence of late, Now Serving joins a list of interesting concepts and spaces as it establishes itself as a destination venue for the area's foodie populace.