Located within Hong Kong's urban boutique hotel The Fleming, Osteria Marzia is an intimate 50 cover bistro-style bar and restaurant inspired by the colours of the Mediterranean and flavours of southern Italy.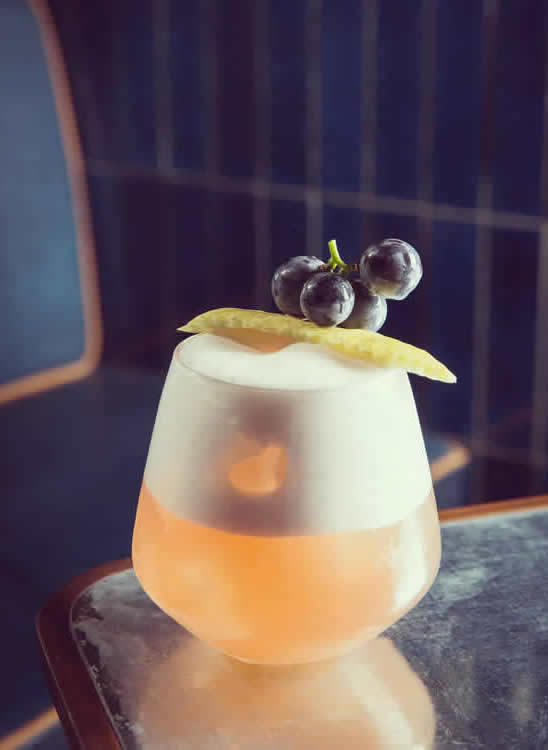 A nautical theme ensues throughout, be it the restaurant's logo; the reflection from the table tops that simulate the shimmer of the sea; the timber panel drop ceiling and white-painted bamboo panels that resemble boat decking; or the teak bar at the entrance that follows the curves of ship ribs and was in fact constructed using boat-building techniques — something design agency A Work of Substance were confident would bring a spirit of voyage and exploration to the space.
Cuisine represents the regions of Campania through Amalfi and Puglia to southern Sicily; diners able to enjoy dishes such as baby squid fritti and oysters alongside linguine with clams, Boston lobster and fresh salads with creamy burrata and Italian tomatoes.
Grilled meats and fish plates are served with zucchini and lashings of garlic, whilst (in our humble opinion) if the purse strings stretch to it, you'd be mad not to settle-in with a crisp bottle of plonk and dive into the fire-roasted seafood tower, a selection of the best the sea can offer topped with a sprinkling of spicy and smoky Calabrian chilli.
Saluti to that.
@osteriamarzia
@aworkofsubstance