Located in Wan Chai, the heart of Hong Kong's nightlife district, The Fleming is a hotel that combines an urban edge with all the comforts you need to make it a home-from-home when visiting the Pearl of the Orient.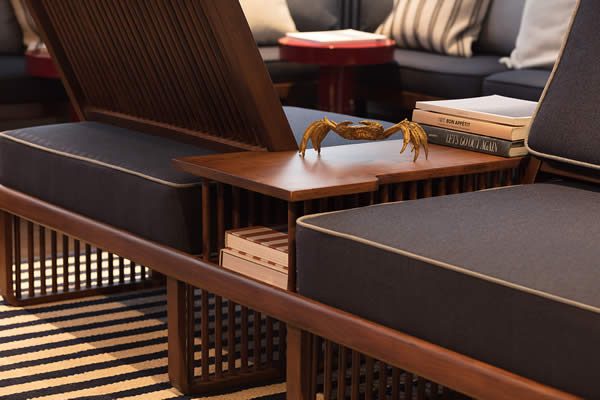 A seriously sleek spot that features 66 guest rooms inspired by Hong Kong's iconic cross-harbour ferries, The Fleming — first opened in 2006 — has undergone a recent redesign and rebrand by A Work of Substance; committed to rejuvenating culture and local neighbourhoods, the Hong Kong-based agency have transformed the original '70s building into a modern day reflection of the city.
Now combining an amalgam of style and contemporary travel efficiency, The Fleming is ideal for both business and leisure travellers — those looking to be in the thick of the plentiful cultural, dining, and shopping offerings of the local vicinity. If you can tear yourself from the nearby noodle bars, resident restaurant Osteria Marzia offers a menu of crudos, salads, traditional pastas, and grilled meats and fish; all served up in a lofty, nautically-designed dining room that serves as a nod to both coastal Italy and the hotels' waterfront location.
@thefleminghk
@aworkofsubstance