Art Strikes Back! It is not solely the name of Fundació Gaspar's debut exhibition, but a battle cry; a defiant call to arms, a declaration of the new Barcelona gallery's intent.
Open for 90 years from 1906, Joan Gaspar i Xalabarder's Sala Gaspar was one of the city's most esteemed galleries, the likes of Picasso, Miró, and Tàpies exhibiting — a great grandson of its founder, Moishan Gaspar Abdal-lah is determined to keep the Gaspar name at the forefront of the Barcelona art scene.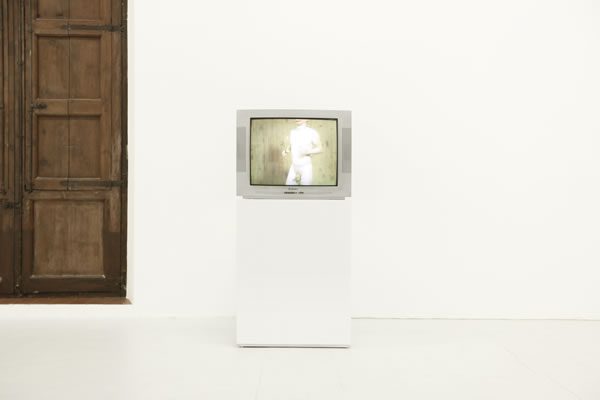 Moishan was just 16 years-old when he opened his first gallery — taking on various spaces around Barcelona before looking after a gallery in Monterrey, Mexico, and offering curatorial and consultancy services to Dilido Art Gallery in Miami. Busy boy. Gaspar is back in the Catalan capital now, though, having opened Fundació Gaspar at a spectacular space in the city's El Born neighbourhood; early-15th century gothic palace Palau Cervelló now home to gallery, bookstore and café. Moishan thinks that Barcelona's weight on the international contemporary art circuit may have dwindled since the 1996 closing of Sala Gaspar's doors — and it is his desire to reignite the city's reputation that drives Fundació Gaspar … along with a deep-rooted aspiration to democratise art; bringing the public closer to the art scene.
Free from commercial influence, the gallery is entirely independent and its young team will seek to explore the cream of international contemporary art within limited budgets — debut exhibition Art Strikes Back! drawing on the collection of Hauser & Wirth. Collaboration core to Fundació Gaspar's blueprint. Names like Martin Creed, Dieter Roth, Louise Bourgeois and Paul McCarthy star in an eclectic collection that sets the stall for things to come.