Taking inspiration from regional cuisines and the aperitivo culture of northern Italy, Berlin's sleekly-designed newcomer To The Bone focusses heavily upon traditional dishes and robust flavours; with a contemporary twist.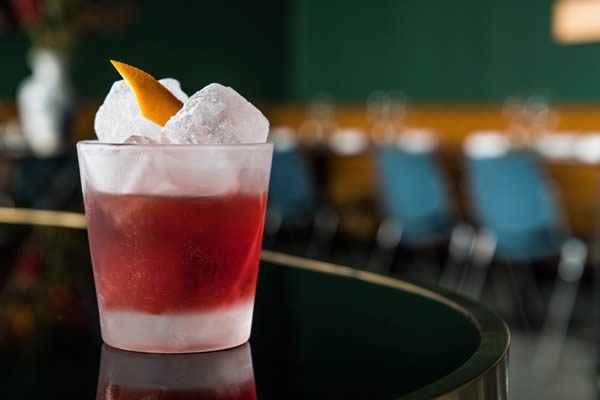 The latest restaurant from Giacomo Mannucci of the highly-regarded To Beef Or Not To Beef and CICCIABAR, under the culinary direction of chef Matthew Davies (who cut his teeth at New York's Jean-Georges), is located in Berlin's Mitte and, as such, features interiors reflective of its urban surroundings; at To The Bone, industrial elements combine with high-end materials and art from Mannucci's private collection.
In a nod to the neighbourhood's famed energy and style, Mannucci, along with Piero Zanatta who worked closely together on the design concept, chose local artisans and makers to lead a gentle dance through the soothing space which is split into three distinct zones: a bar area, dining salon, and private dining room each harmonious in celebrating the whole's tranquil aesthetic.
Sourced from Panzano-based butcher Dario Cecchini, dishes like beef filet with yuzu glazed carrots and miso butter, and bone marrow crostini with oxtail confit feature alongside pasta made in-house, traditionally hand-rolled, cut and filled by Laura Pepe, a sfoglina (pasta artisan) from Emilia Romagna; whilst To The Bone's cocktail menu and bar concept was devised a little closer to home, having been created in collaboration with Charlottenburg's Bar Zentral.